Ill start the q view with the reason I HAD to re-up on my el Cheapo. I had revived her doing a couple of chickens with awesome results with a cookie cooling rack as my Grate. I made the mistake of upping the anti with a 5-6# prime rib. Figuered a few turns and id have the crispness I was looking for. Went inside for 10 minutes tops, when I came back out, the grate had bent and the rib was entrenched in flame atop the coals. I did finish cooking it and carved away the creosote crust and we ate. Not good. So i decided I needed to refurbish.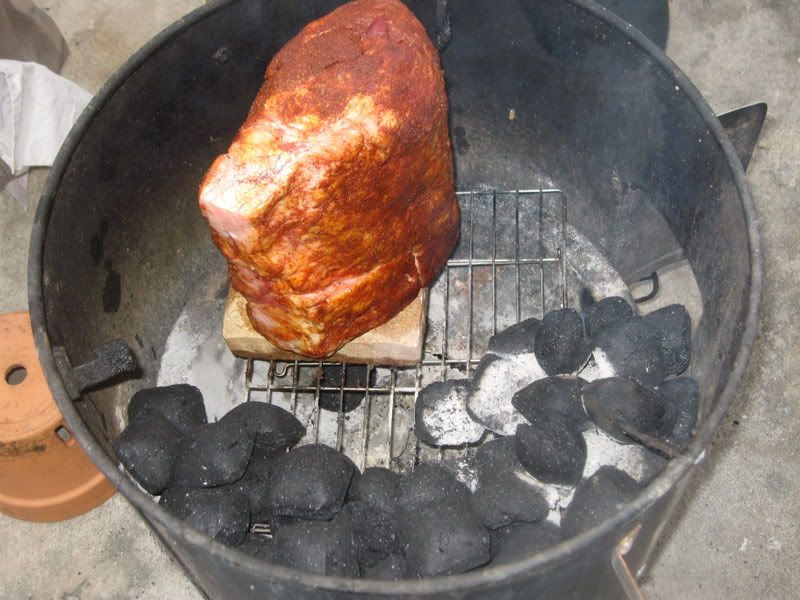 So today at wlmart I put out the 30 bucks they were asking and got a new one. My 8 year old son put it together. My 12 year old son made the ABTs start to finish(of course I smoked). While he was doing them I was curing her. Later we fired up the pan again and roasted the abts. Damn. I got to say they were the best Ive EVER had. As convienient as electric is, nothing beats hardwood coals and hickory pieces.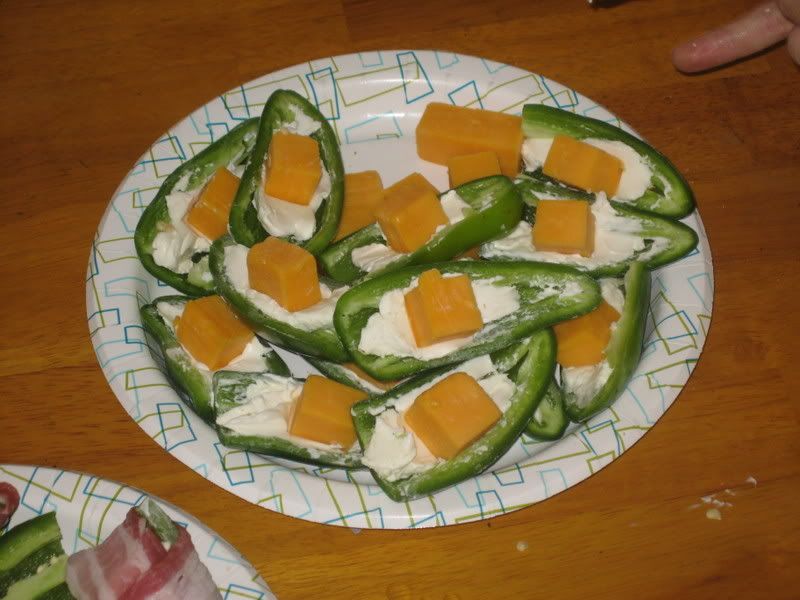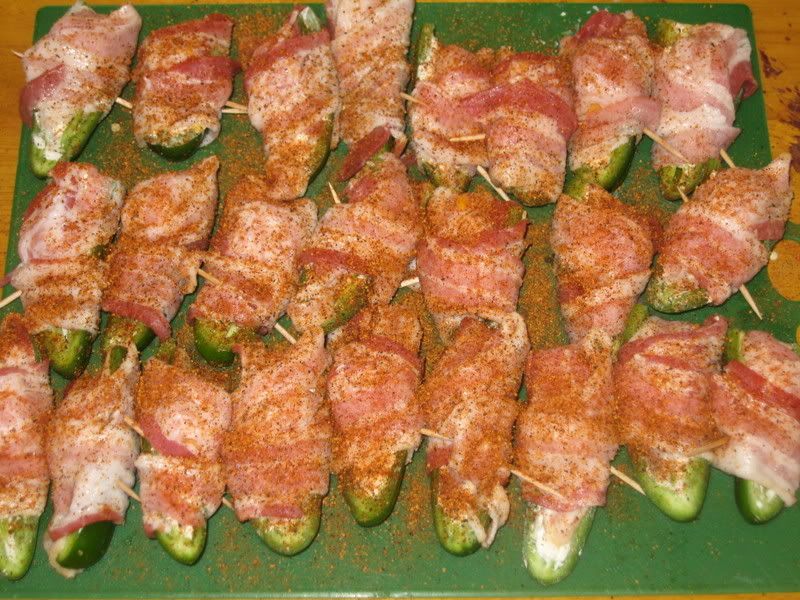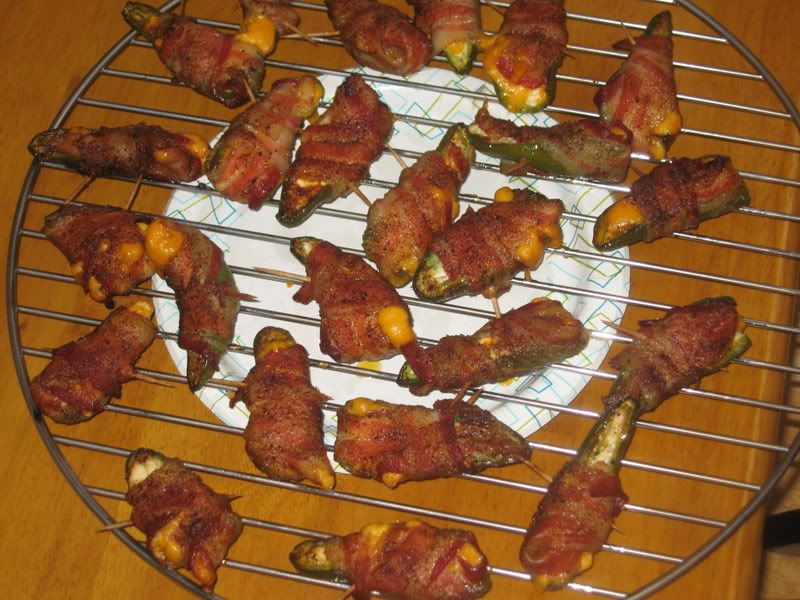 Took them off, couple more coals nad now I consider her ready for something else. In with the baby backs-mustard ,rub and fennel seeds(most of them will fall off but not before imparting thier flavor)
Ill post thier finished q with taste results.