I decided to try smoking some salmon this weekend, knowing I won't need to tend the fire for 16 hours like last weekend.
Here's my salmon with the brine rub.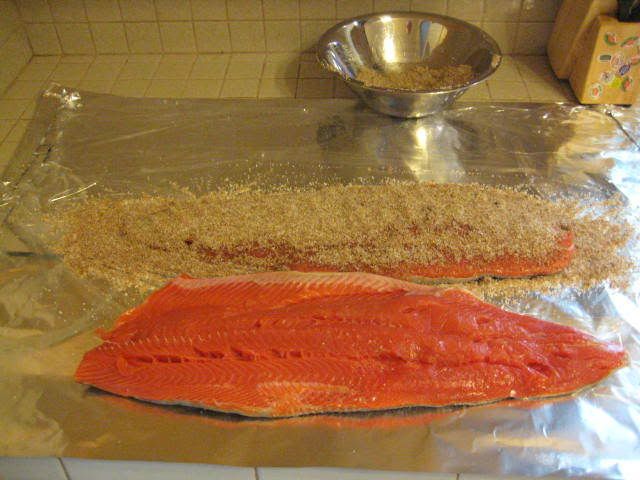 Here they are 24 hours later, tacky and ready for the smoker.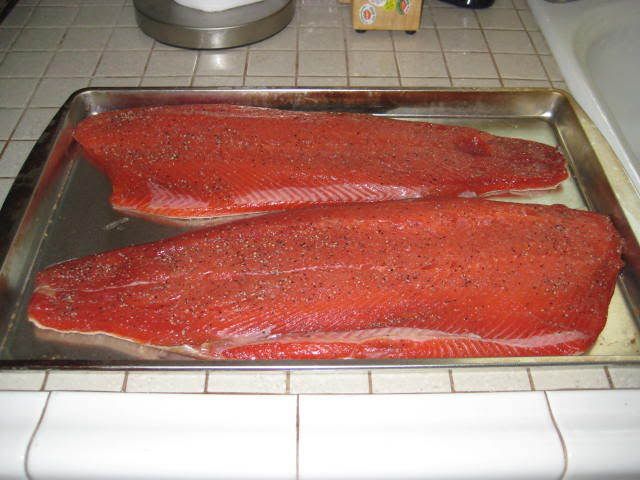 Smoker is almost up to temp, and I'm going to roast some corn and do some Perals in a Blanket for a snack.
More to come, stay tuned.