Here is an account of my first smoke. I want to thank all those from this forum that helped me.
I bought an ECB that I converted to propane. After going to a great meat market and having them select an excellent cut of meat (pork butt/shoulder), I proceeded to use Jeff's Rib Rub on it. I let it sit in the fridge wrapped up for about 1½ days. No mustard this time.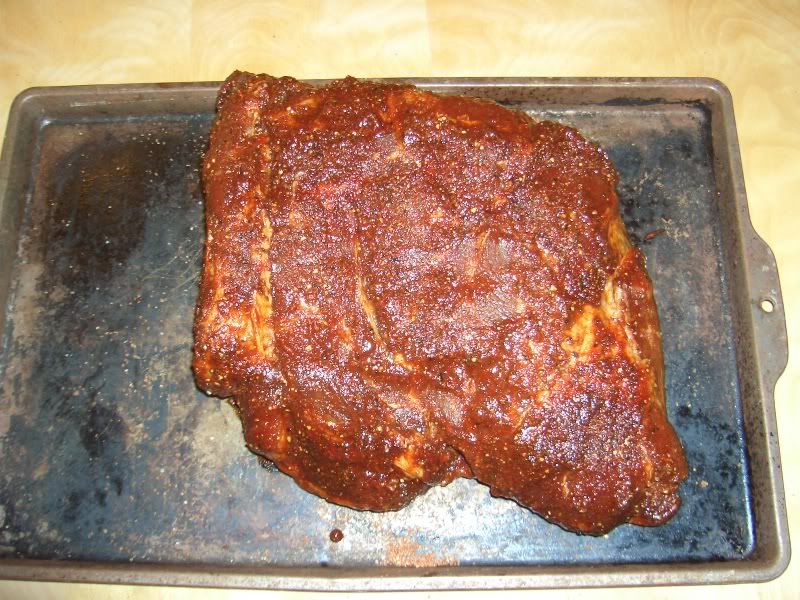 I then got the smoker up to 225 after some doing. (The first propane tank was faulty and wouldn't allow enough gas to get the desired temp) I used hickory chunks that I split into 3X4x1/4†I could only use a couple chunks at a time to get the desired TBS. In the water pan was an apple juice/water mix.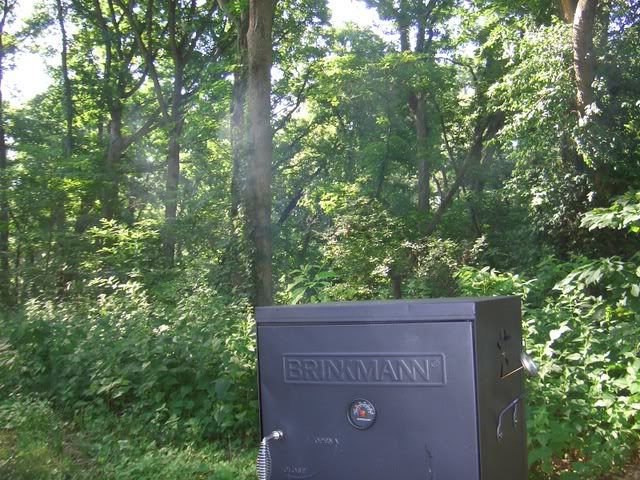 I put the shoulder in and inserted a deep fry turkey thermometer. (It worked great.) I let it smoke for about 2 hours then I started to spritz it with a 1:3 mix of Jim Beam and apple juice every hour.
The plateau hit about 160 and lasted for about 2-3 hrs. I had no problem keeping the temp between 225-250 the whole time.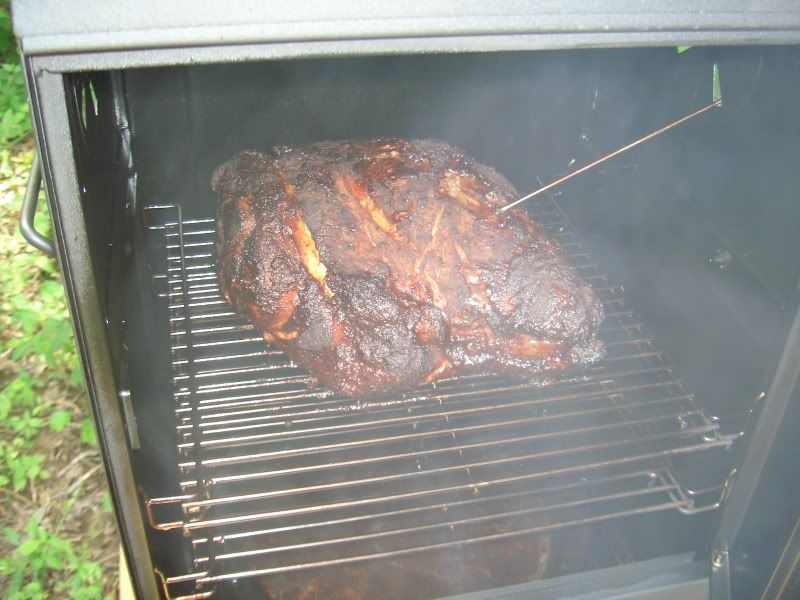 When the internal temp reached 200 I decided to take it out. (I was impatient) It had been in the smoker for 10.5 hours by that time. I double wrapped it in aluminum foil then in a towel and let it sit in a cooler for 2 hours. After that time I opened the foil a little and let it vent for about 20 minutes.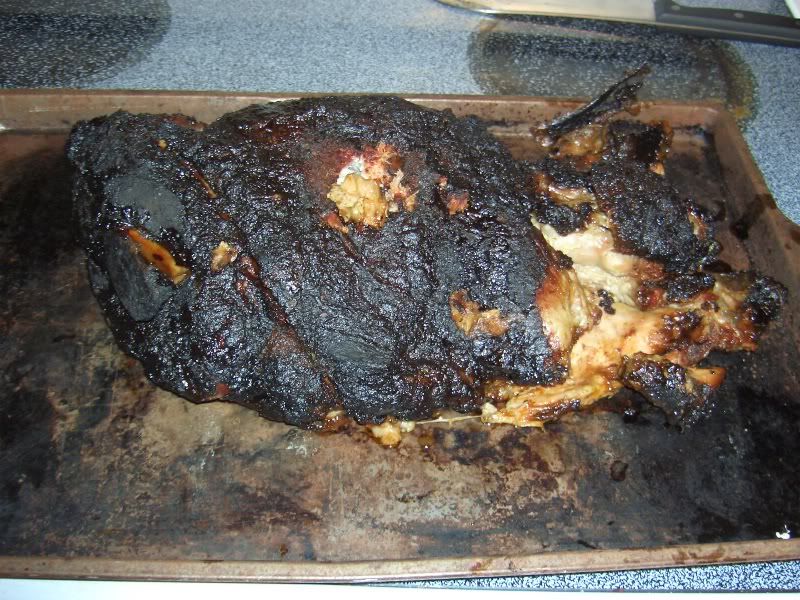 After that it was time to get down to the business of pulling it. I taste tested it and all I can say is WOW! Jeff's Rib Rub made an excellent tasting bark. The pork had a nice smoke ring (as well as can be expected for propane) and it was juicy and tender. The bone slid out with no problem.
With the help of my son as the taste tester, we found the right proportion of Jeff's Finishing Sauce with the pulled pork. It was excellent and really added to the flavor and taste. I also used Jeff's BBQ Sauce.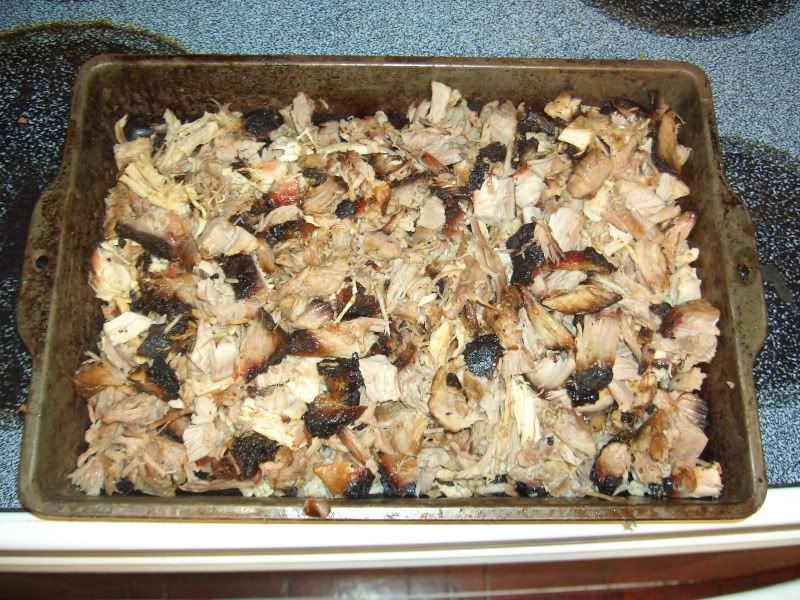 Needless to say, in two days time it is almost all gone.
L
Overall my first smoke was a great experience and an easy one thanks to this forum. I think my next smoke will be some ribs or a prime rib.
Thanks again to all those who helped me and to this GREAT FORUM!!!