Yeah for me,
I started today with my upgraded SnP doing a "dry run" but later I decided it was wrong not to have some sort of meat on it.
I noticed that my temps on the left (240°) were about 40° higher than on the right side (about 200°), I need to close off my baffle more, either way, I couldn't let all that good heat go to waste.
I made 2 BCC (fryers) with lemon slices covered in pepper and put between the skin and the meat on each one, then covered in olive oil, and a crushed garlic clove in the beer can. It took about 5 hours to complete but they turned out awesome!!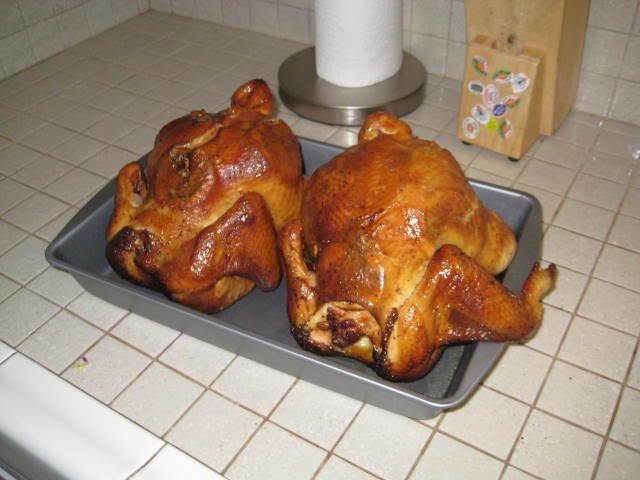 As you can see one of them didn't last long, it never made it to the table.
but my girlfriend did a great job making some kick butt chicken salad from the scraps.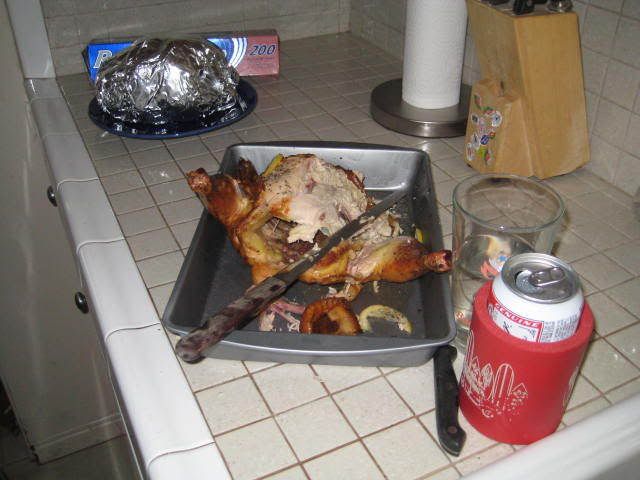 Even though the temps on each side were off, I still had no problem maintaining a constent heat. Once I fix the baffle I think I'll be ready to go.