Doing my 1st brisket as we speak. Have a bunch of people spending the night Sat. Wont be home most of Sat so am doing this today. Wasn't sure how I wanted to try it until I saw Abelmans Italian Dressing Brisket. Looked good so here goes.
Yesterday morn in the dressing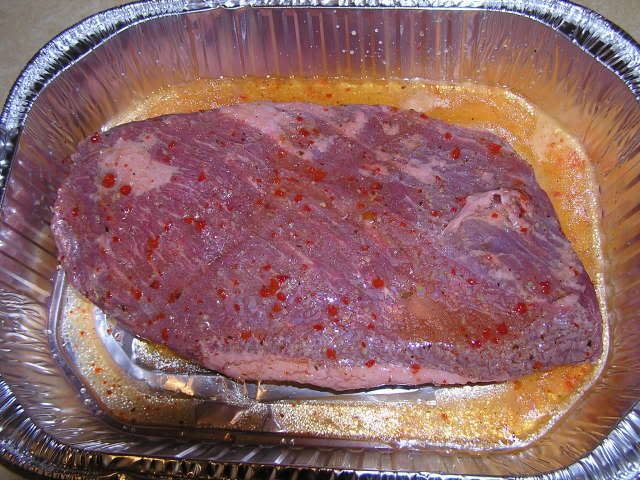 This morning rubbed down and resting a bit before putting in the smoker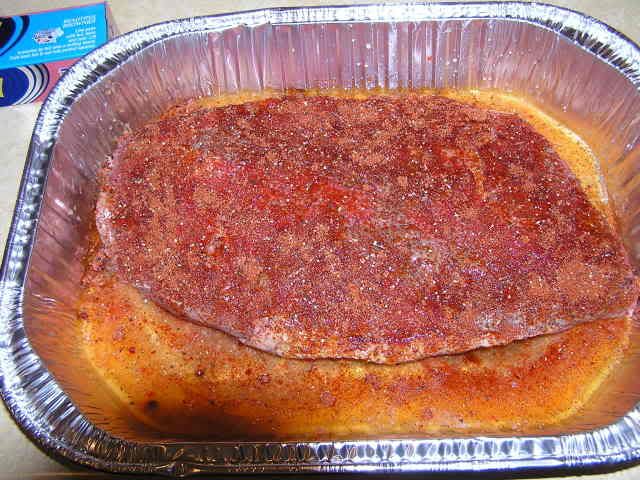 been about 4 hrs. Brisket is at 142, Came up fast and now is slowing down, finally. Smoker has been running about 220-227. Thought this was going way to fast!