I had a couple hrs today to cook some drumsticks while I was painting the pool. I decided to experiment with temps a bit while I did it.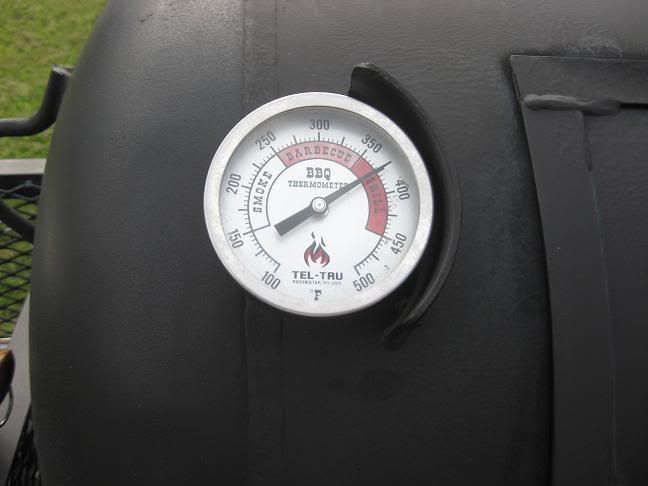 Oh yeah, thats a nice temp, and the digital wasn't too far behind!
here they are at about 165-170 internal on a few of them. I took them off at 180-185 and they were awesome, nice and crisp skin too. Gotta love that. red oak and cherry did the trick!