Continuing from
My Bacon making process QView
:
I like to cut a chunk off to match the size of my deli slicer. The other bigger piece I leave as is and cut what I need to cut off before I slice. The little chunk left over is kept for cooking like soups or Dutchs Beans.
First I cut a piece off the belly to the size of my slicer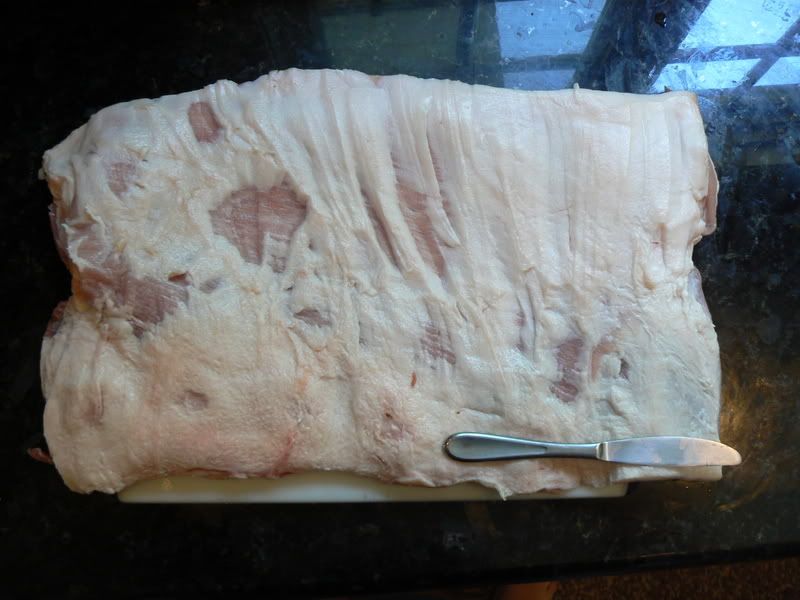 I used 2 different kinds of cures. One was from DJs site. I subsituted maple power for the dextrose in the recipe (Belly Bacon) and pickling salt instead of Kosher. It's the first time Im trying a wet cure. I put a plate in the container to keep the meat below the surface and covered it with a lid.
Here is the 2 1/2s in the cure.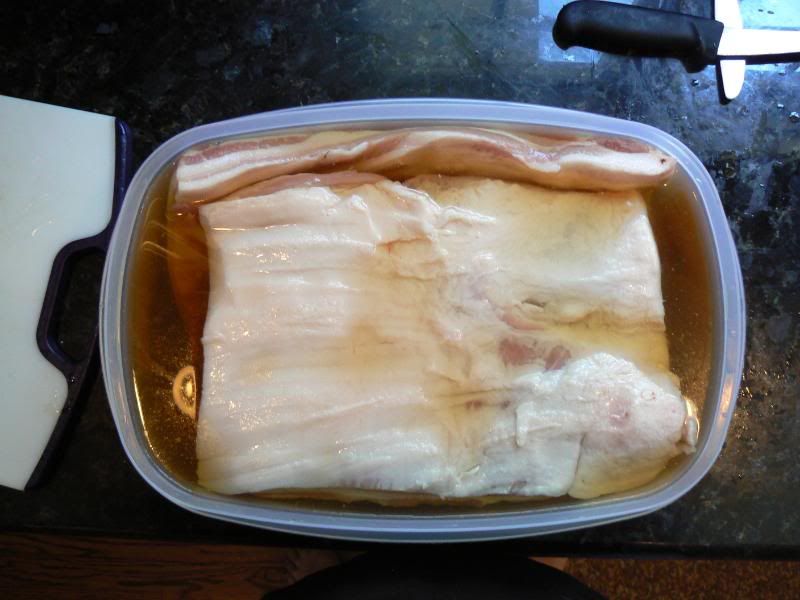 The other 3 got Hi Mountain BuckBoard cure. I love this cure. Im very careful to measue out the cure according to the recipe. Basically 1.25 T per lbs. I make sure every last bit gets into every crevice and all the sides of the bellys.
Here is one all done up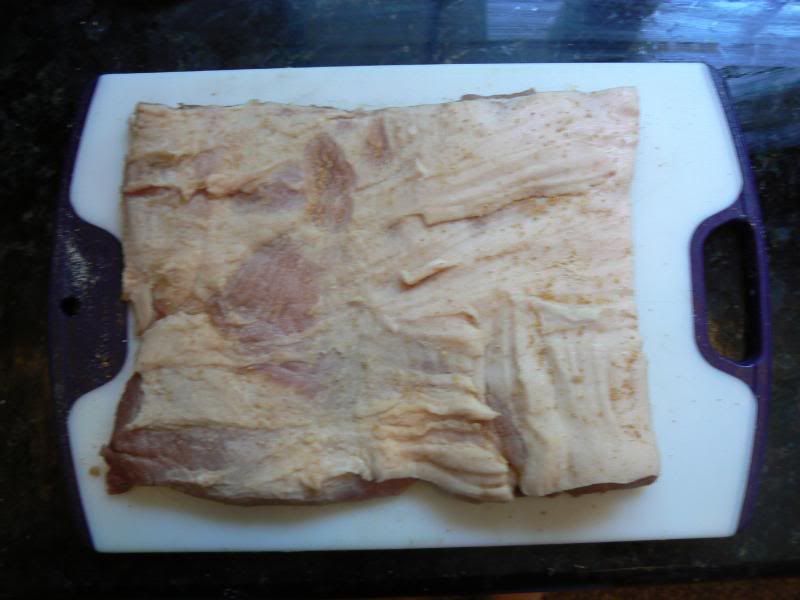 I then put both halves into the same bag and seal them up. The bags I use are big but sometimes leak so I put all of them into a big tub.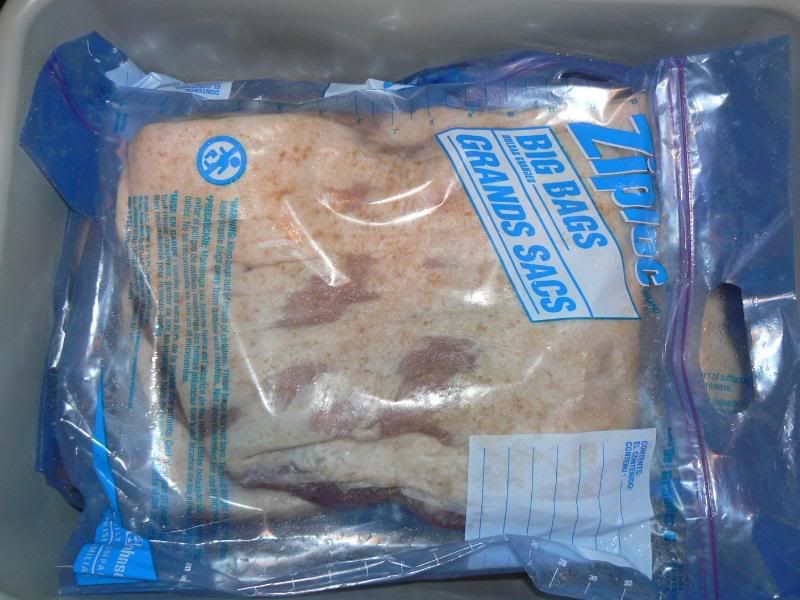 Into the frigde for the 4 bellys. Day 5 I will flip the buckboard and day 6 i will wash and smoke the Maple cured one. I'll post a new thread with some pictures when that happens.