Put together my U.D.S. today . thanks to all the great tutorials by Bbq Bubba and others on this great forum. And yeah , its ugly ! Nother coat of paint wont hurt.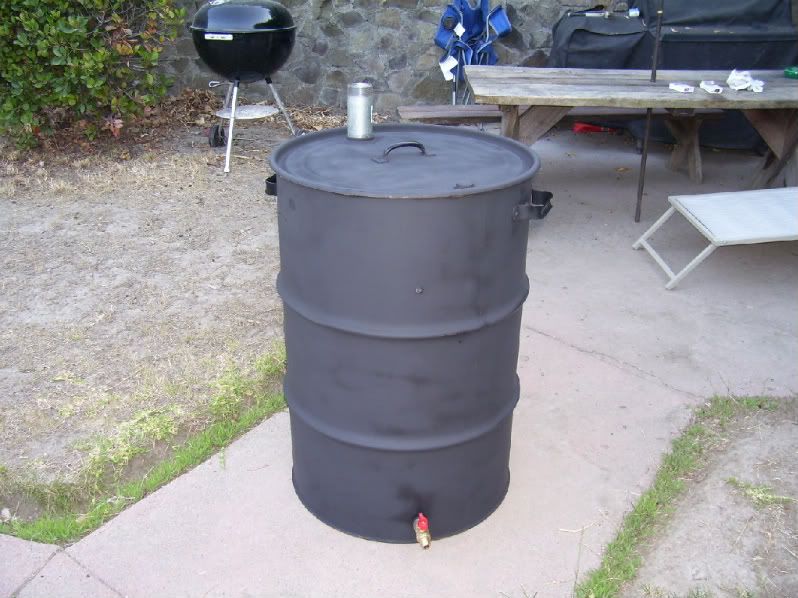 tried something a little different . call it the ' core method ' !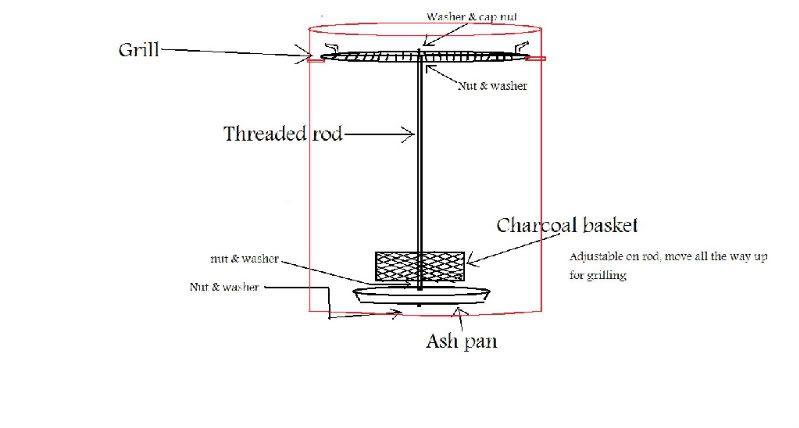 whole thing lifts out for ease of cleaning e.t.c.
I kmow , ugly basket too ! it is suspemded on the rod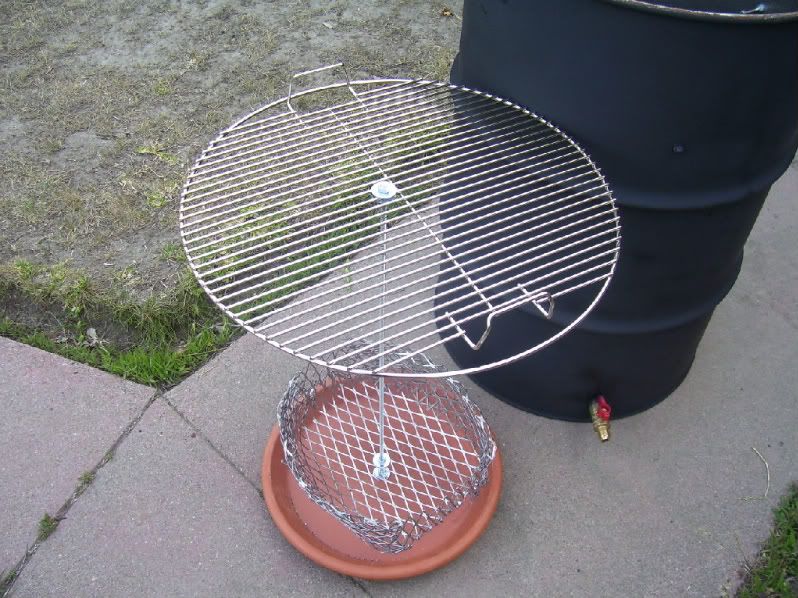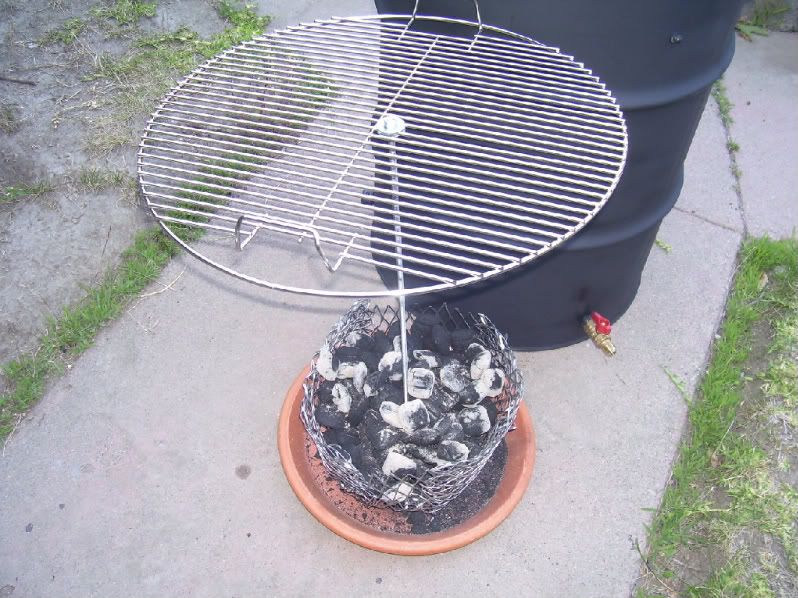 ready to season !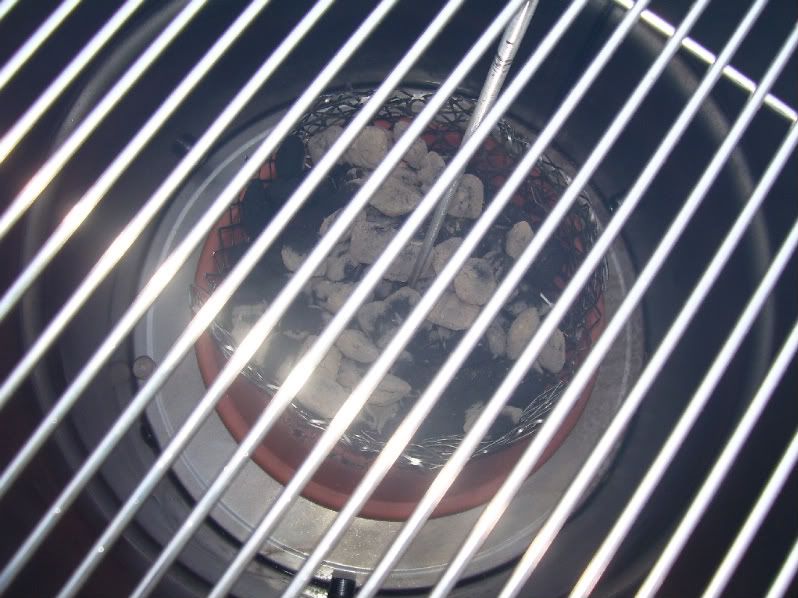 so far so good ! holdim temps !