Well I've been wanting to try a brisket so I figured I'd jump in with both feet and do 2
. Using a modified Jeffs rub on one and a comercial rub I had laying around on the other. Also using mesquite for the first time. Here are a few pics to start off with.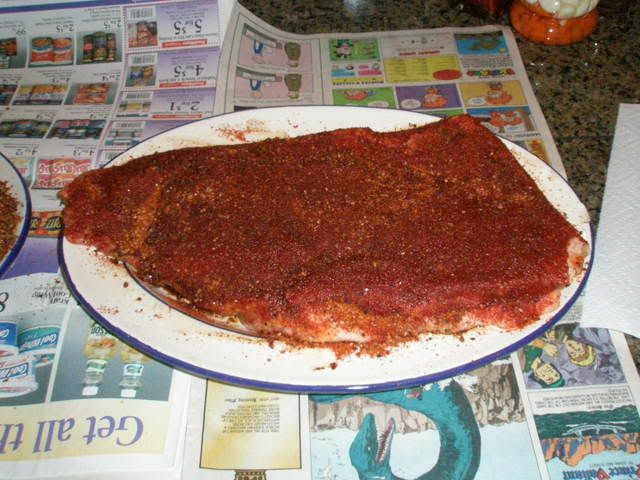 Jeffs Rub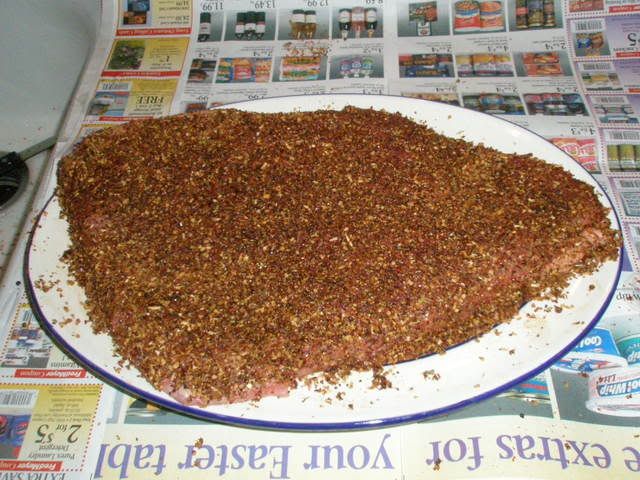 Other Rub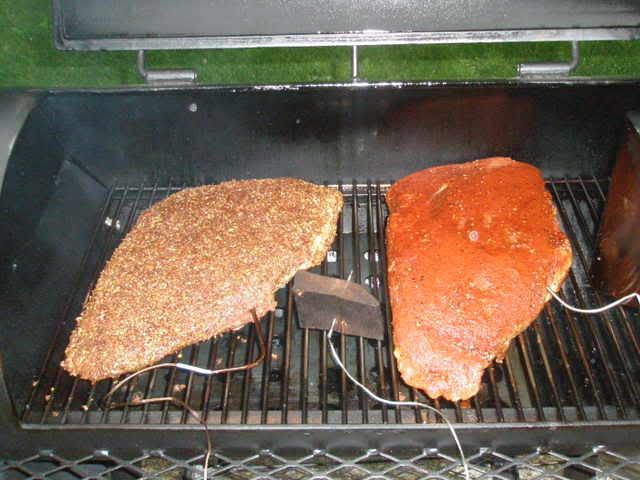 Off to the races at 7am.
Dave