With the long holiday weekend I thought it would be the perfect opportunity to try smoking my 2nd brisket. After smoking my first brisket in a friendly Throwdown vs. Desertlites
I realized many improvements that I would want to make with my 2nd smoke so I'm ready to give it another shot!
Got a 9.6 lb packer from the meat man @ $2.29/lb and asked him not to trim it this time. Instead of using a rub Im trying a red wine based marinade that the brisket will bath in overnight. I intend to start the smoke off with a good sear that will get it black on the outside, before setting it in a pan in the smoker. The wood used for the smoke will be a mixture of apple, cherry, and a little bit of hickory.
My question is this: if I'm going to sear it first, do I need to put something (i.e. coarsely ground black pepper, or something similar) on the outside of the brisket after pulling it out of the meat marinade? Want to form a nice crust before it sits in the smoke bath.
Thanks for checking out my smokes!
Ingredients for brisket marinade

9.6 lb packer in cryovac, fat cap down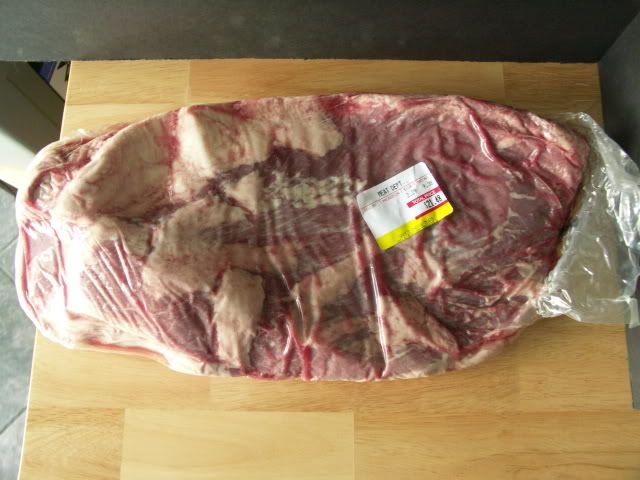 Brisket swimming in marinade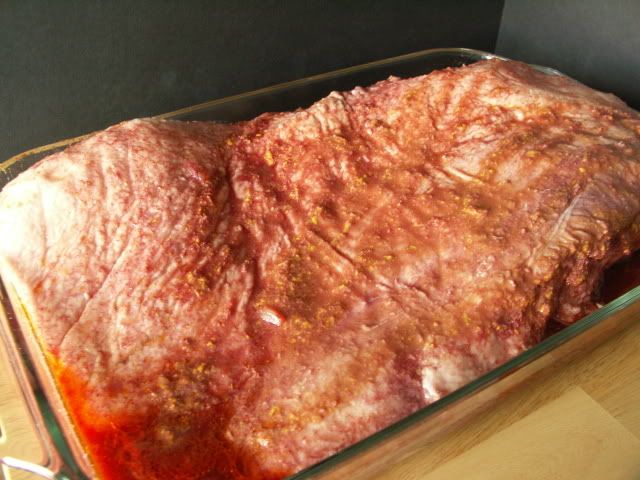 I'll start the smoke early tomorrow around 7am and will keep the thread updated with the progress. Hope everyone is having, or had, a Happy 4th of July!