Ok Just getting started, I purchased the Smoke N Pit from Wally-world, assembled it lastnight, Had a storm coming in so could not season it till this morning.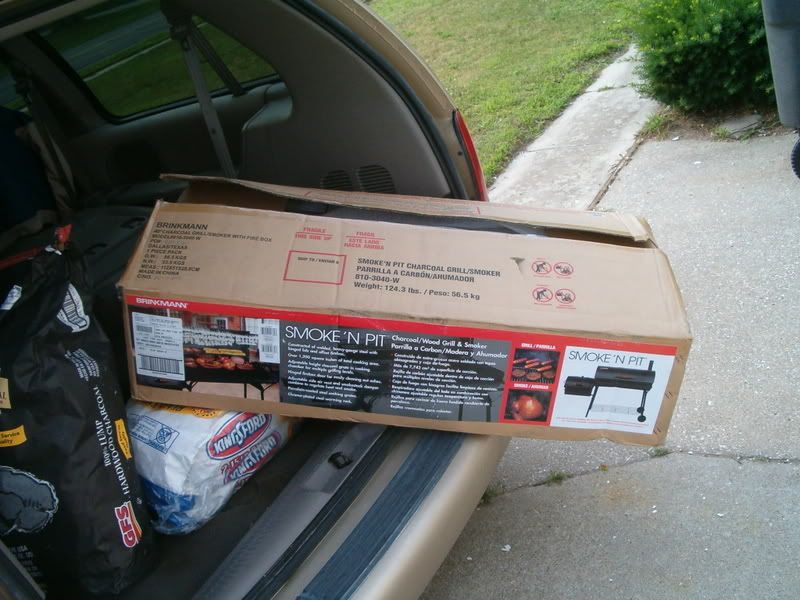 Ah so many pieces will ti ever all fit?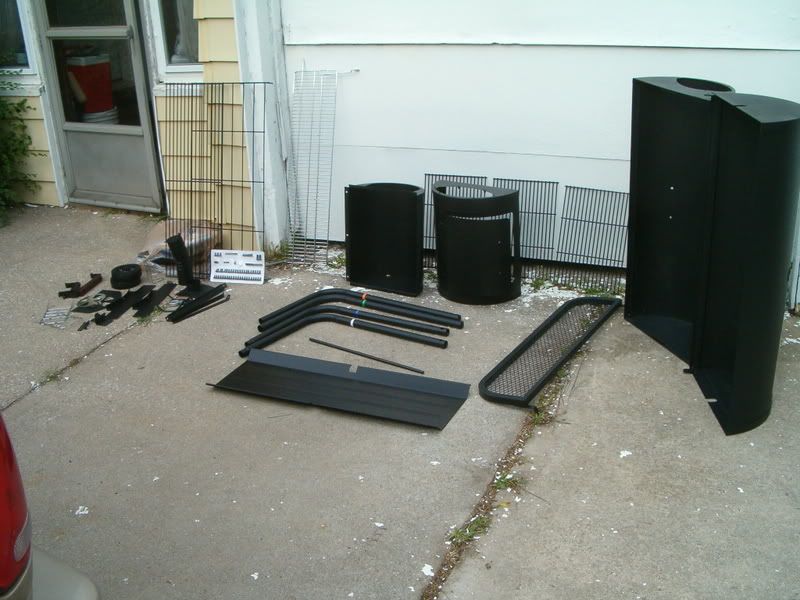 Ah yes now i can see it...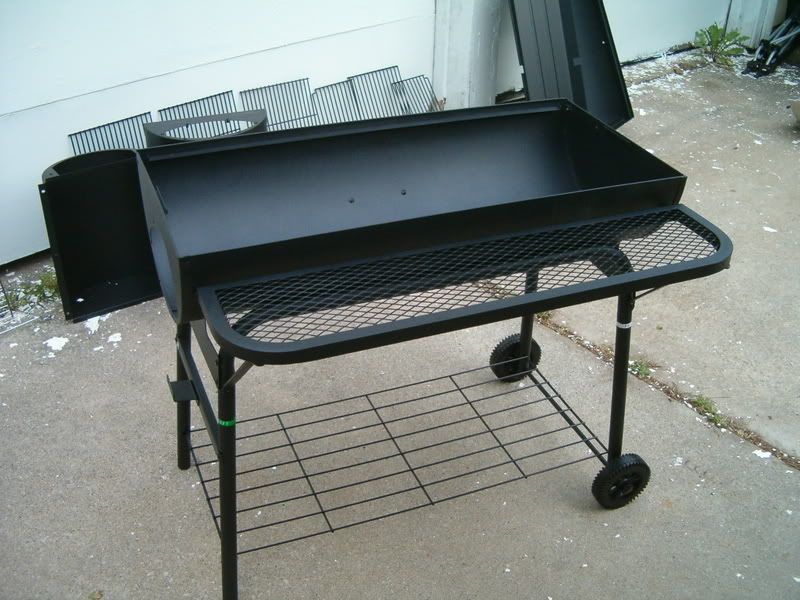 Finished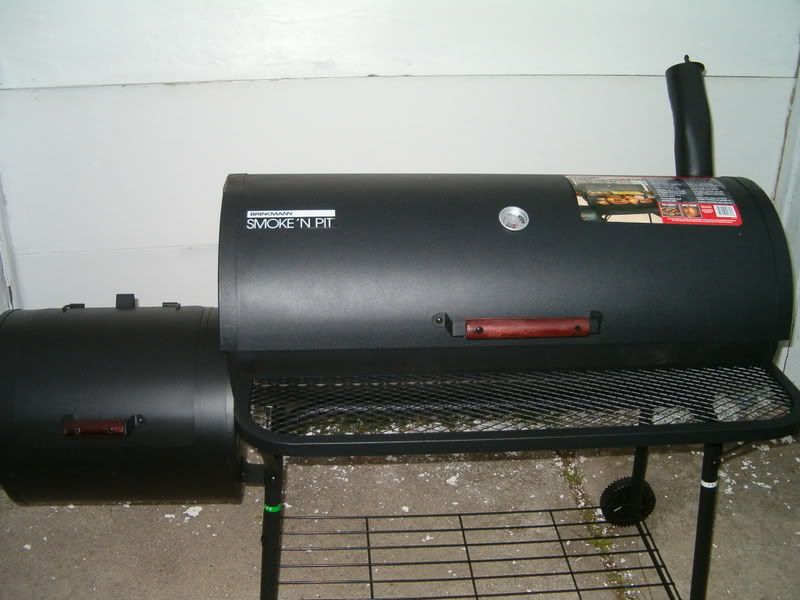 Just as a severe storm come rolling in, i got it inside and 5 mins later we had a monster rain,,, I set it up and started seasoning it this mornign before coming to work.
I do need help with a Modification... Below is a Temporary Baffle...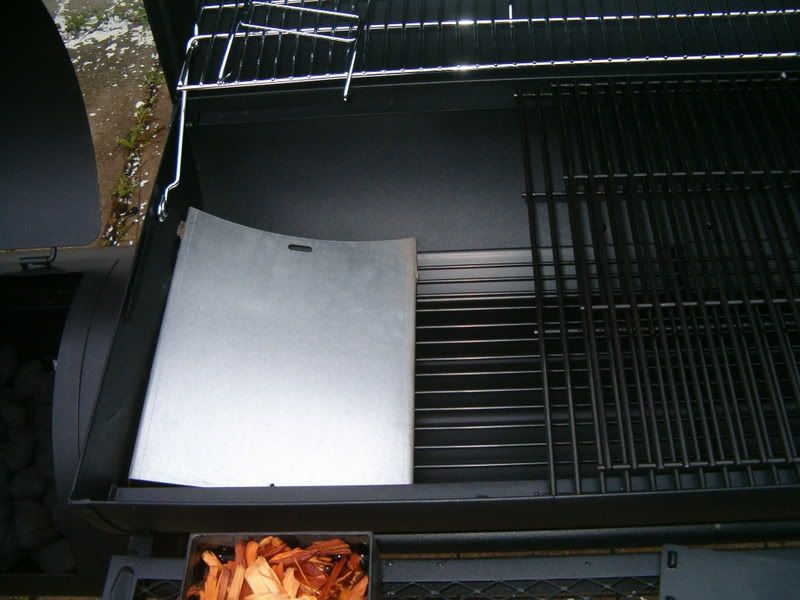 but now here is where i need help on the next 2 mods...
1. The vent on the top i hear should be lowered close to the great level to help control the smoke.. Do you leave the top coolign rack on or take it out? I can not make this mod with it in.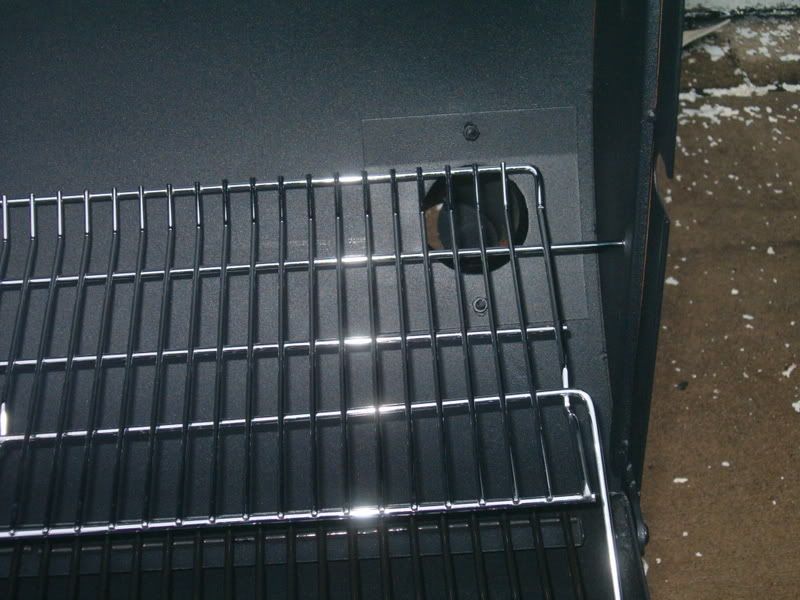 Also this vent does NOT extend down into the chamber so i am unable to use the "Dryer vent metal hose" to lower the stack like is recommended in other msgs,,, What is the best way to lower this?
Also When i got hte smoke rolling this mornign to season i am finding i am losing ALOT of smoke out the end of the chamber. seems where they close it about 1/4-1/2" gap. how can i fill this?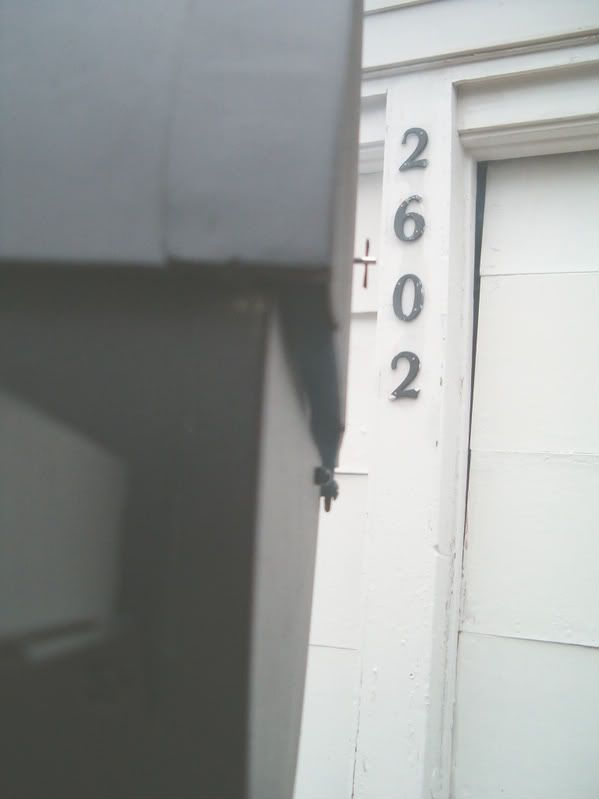 Sorry for so many questions. Tryign ot get this ready so i can be up all night with the brisket :), What type of sealent/cauking would be recommended between Firebox & cooking chamber i have a small gap there to fill.
Thanks agian
Jim
Elkhart, In