Picked this up this weekend.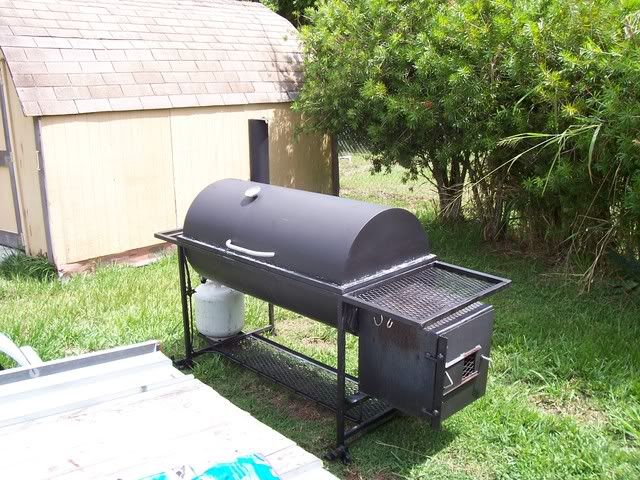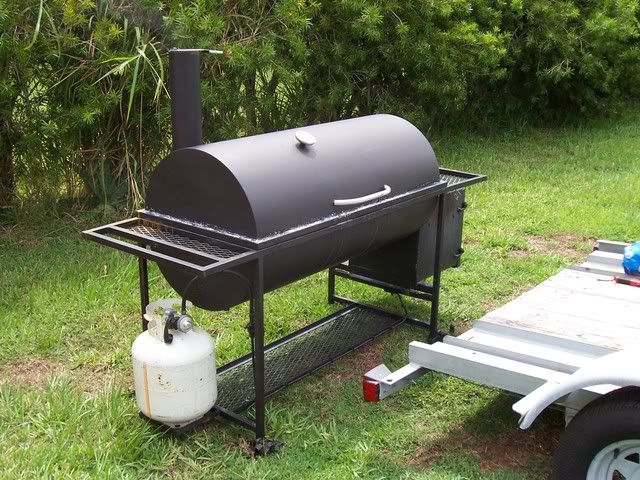 Fired her up and wa la TBS
I figured while I had her on a trial run might as well put that heat to good use. So I rubbed up a 8 3/4# briskett.
Briskett done some 14 hrs later.
This thing has gas assist. I do not like it, its comming out...more room for wood. There will be some mods too. I am going to convert to reverse flow and the fire box need to be lager. The guy I bought it from told me he did butts with gas only. I don't see how cause I could only matain a temp of 175 with gas only. when I switched to splits I had no trouble mataining 250 on the fire box end and 215 on the stack end. All and all I am pleased with it and once modified this thing ought to be the cats meow. Oh by the way, I paid $400.00 US.