Decided to pull some pork today. Heres some q-view for yall. Its not much but at least its something.
Oh...I made some of SoFlaQuers finishing sauce for the first time also. Man, thats some good stuff. I made a batch of it and put it in a ketchup bottle and put it on the table instead of mixing it in. My wife didnt like it too much, but I thought it was great. I like vinegar.
Heres my homemade wind break. Wind was gusting 20-30 mph today.
My pear wood preheating on the fire box.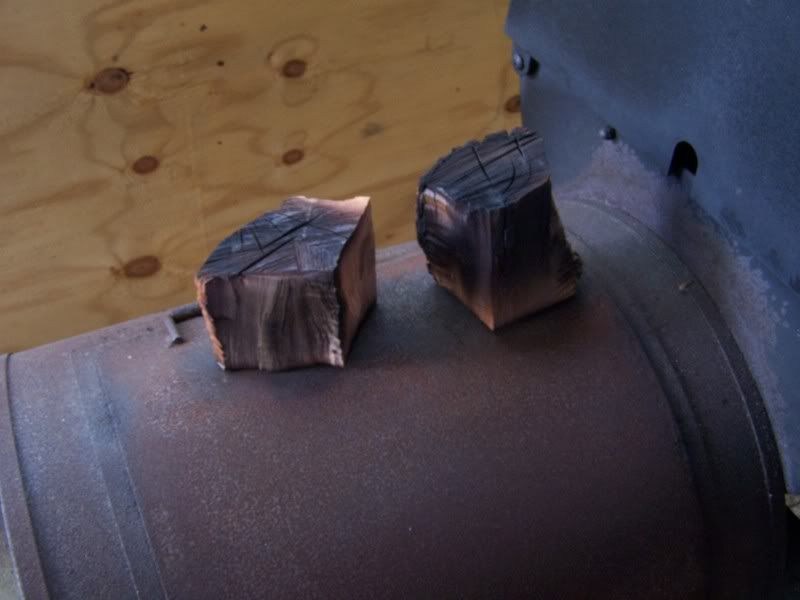 The butt at 170 degrees right before I wrapped it in foil.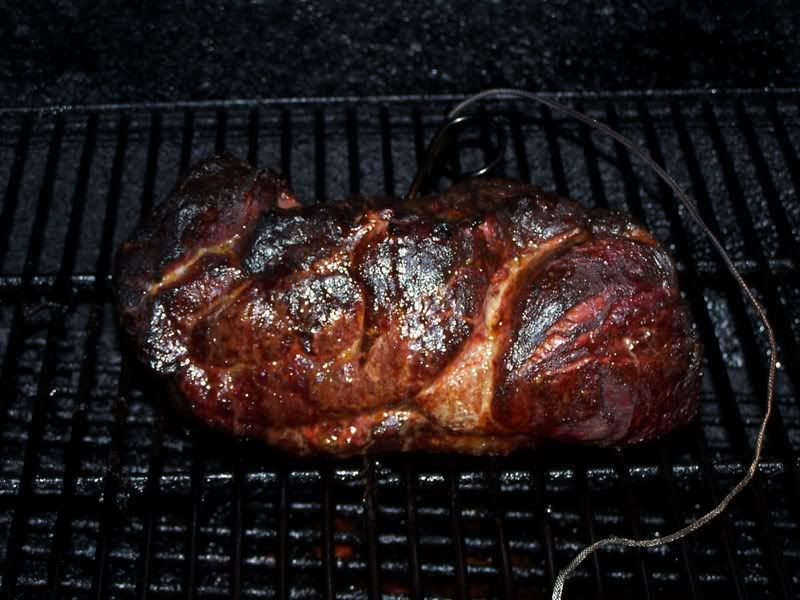 This is the finished product. Took it to 205 degrees and it just fell apart. Didnt do much pulling.