Well, I'm doing another brisket today between cleaning carpets and chores/spring cleaning around the house and yard. So, I figured I may as well take some pictures and post them up.
Here's a 5 lb flat. I did some marinating and injecting with it as usual. I also put on Jeff's Rub. In addition, there is a pan of sliced Jalapenos and a quartered onion in the pan below with apple juice and a bit of water.
Here are a few pictures and the last at 3 hours and the plateau of 139: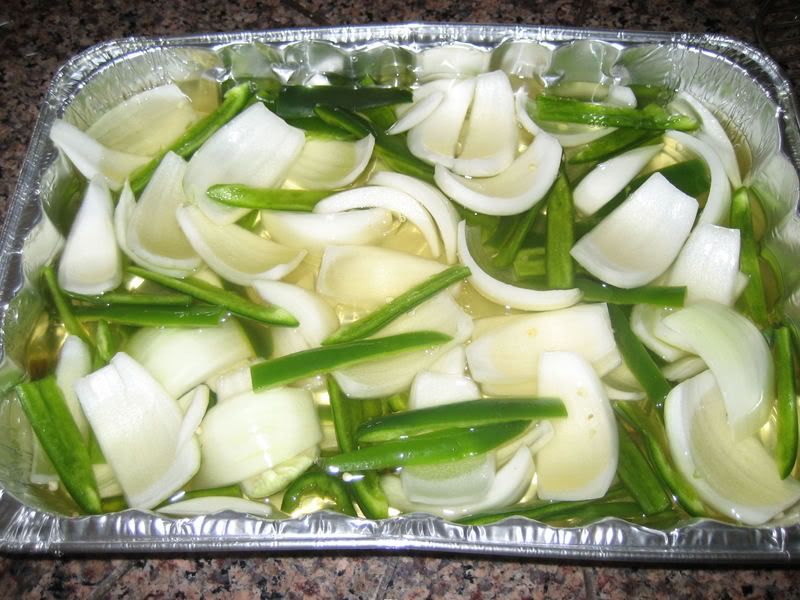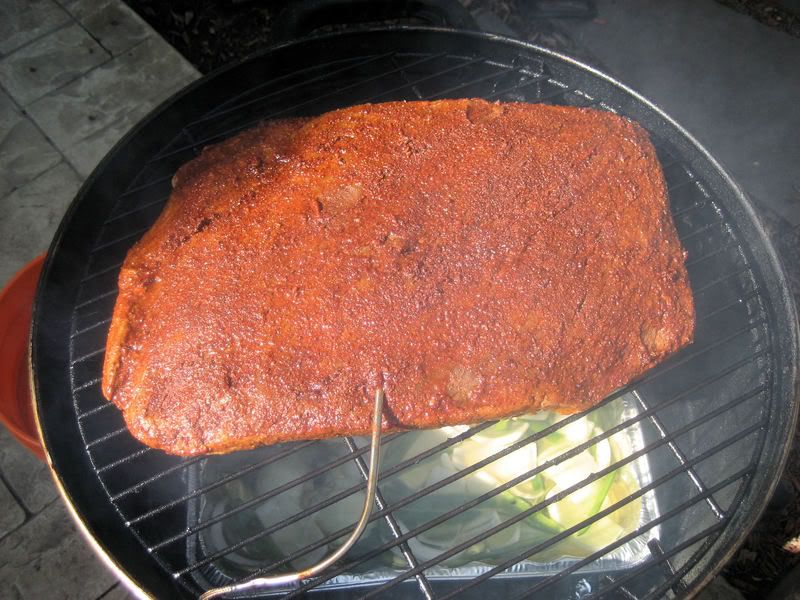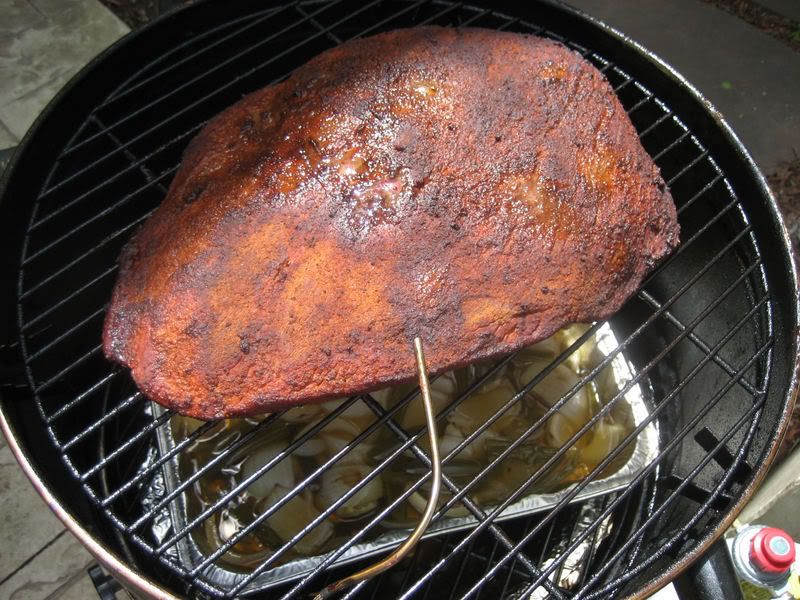 I have some more goodies for tomorrow and Mother's Day so I'll give full report next week when things settle down.