I decided to post a thread seperate from the other to simplify the forum a bit.
I met My team mates, Richtee and his brother Mark, and our lil helper Dom, friday afternoon about 4:30 at the park . We set up camp, and set out to meat some new friends!
You can tell by Rich's clothes, that the weather and temps were very nice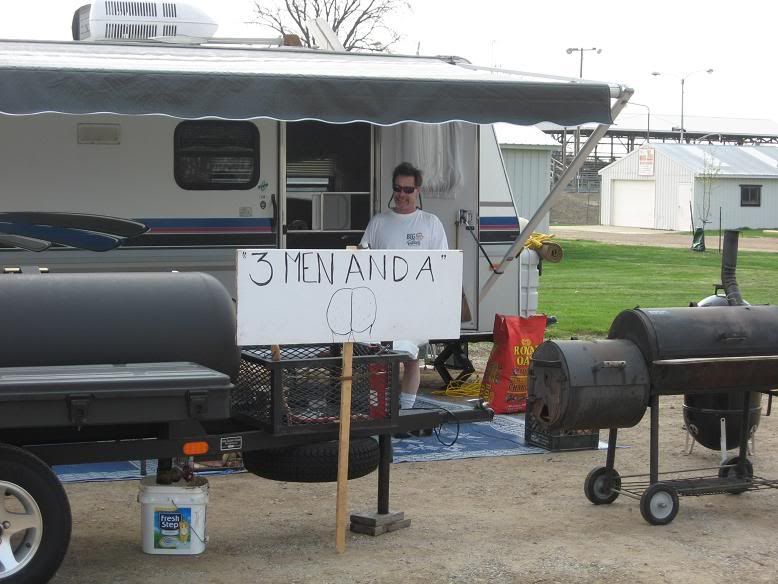 It was the first time I had met eaither of them. Here are a few other pics.
I will try to post more soon.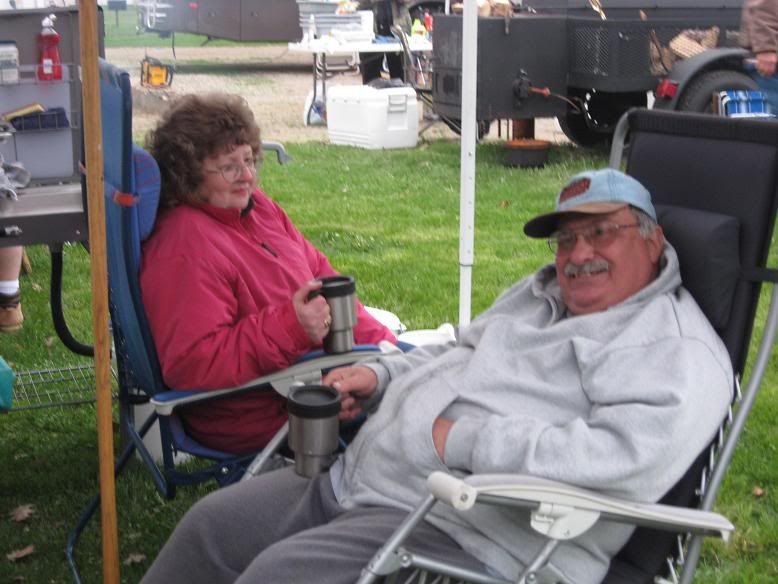 These folks were very nice, and were one of the few teams, that I noticed had stayed up all night just like myself
Here is a pic of Rich's brother Mark, and I.Notice the clothes are pretty heavy. The wind was terrible.I have more than a couple folks offer to but my bib coverhauls!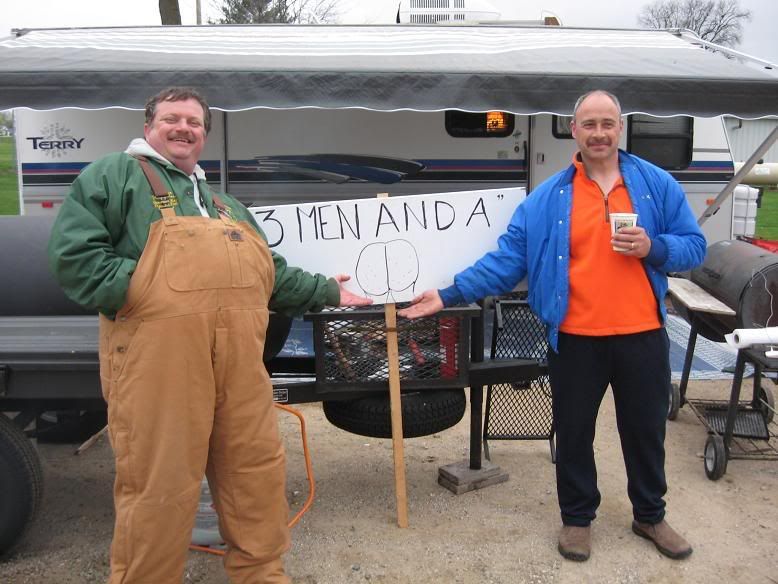 This event was alot of fun, and the participants were very kind and helpfull. The place was a good place for this event, and we had some great fun, and learned alot about comps from folks like BBQ BUBBA, Tonto, Walt, Ford, and especially crewdog. He was very kind, and kinda watched over us to make sure we didn't hang ourselves by making silly mistakes. I will post a few pics later, I am tired now at 6:21 on sat afternoon. I have been up since 7 am onf friday. Thanks Tonto for organizing the event, and the GLBBQA for all the help, and for running a fine event! I hope to come back next year.