Tried to squeeze in an evening Baby Back Smoke before the storms came through. No time to mess with sticks so I used lump and pecan chunks.
It started out a nice afternoon with a little TBS.
Then a couple hours in, the storms came rolling through. Grabbed a tent and tried to make the best of it.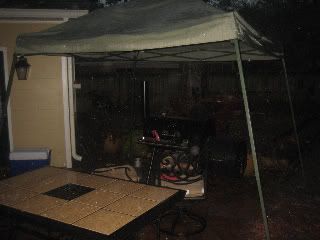 I ended up rushing them a bit so they weren't as tender as I would have liked. But the flavor was pretty good. I used Jeff's rub for the first time and it was quite tasty.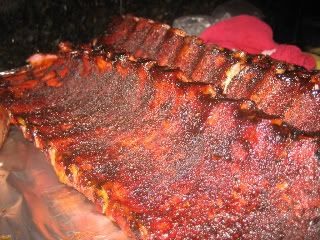 Not a bad meal.