I was out in the country today and seen this little jewel sitting in a pasture. I pulled over and talked to the old man that was sitting on his porch widdling wood. He said he aint used it in 3 years. Asked him how much he would sell it for. He said he would take $600 for it. So I walked out there to take a look at it. It is in really good shape. One small hole in the tank on the firebox side. He said he would knock off $100 for the hole. I said DEAL!!
I gave him $500 cash and towed this bad boy home. It needs a little work, mostly sanding the rust off and welding a patch over the hole in the tank.
Its got a box along the bottom of the tank where the smoke travels and goes up through 2 holes on the bottom of the tank. I think Im going to weld plates over them holes and cut another hole at the front of the tank. Ill move the smoke stack to the back and then Ill have me a reverse flow smoker. I got one sweet deal today!!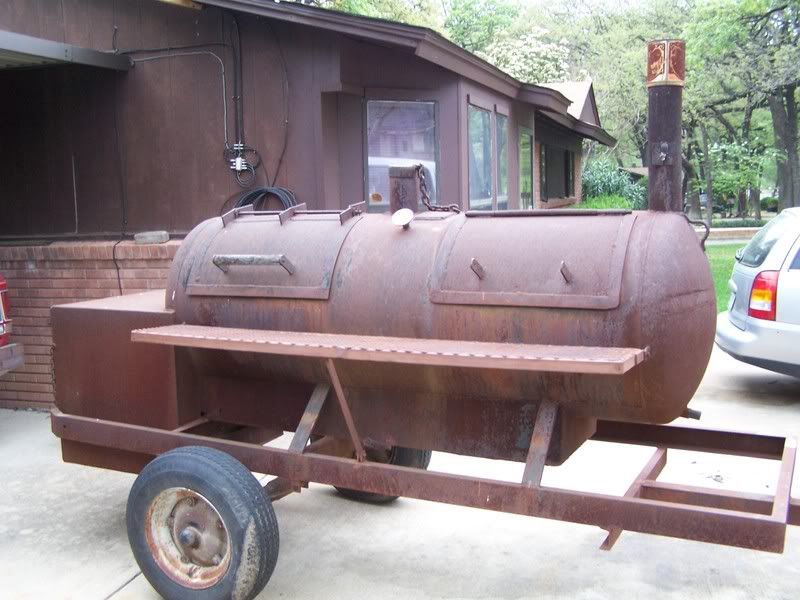 I sure like the way the table folds up and down.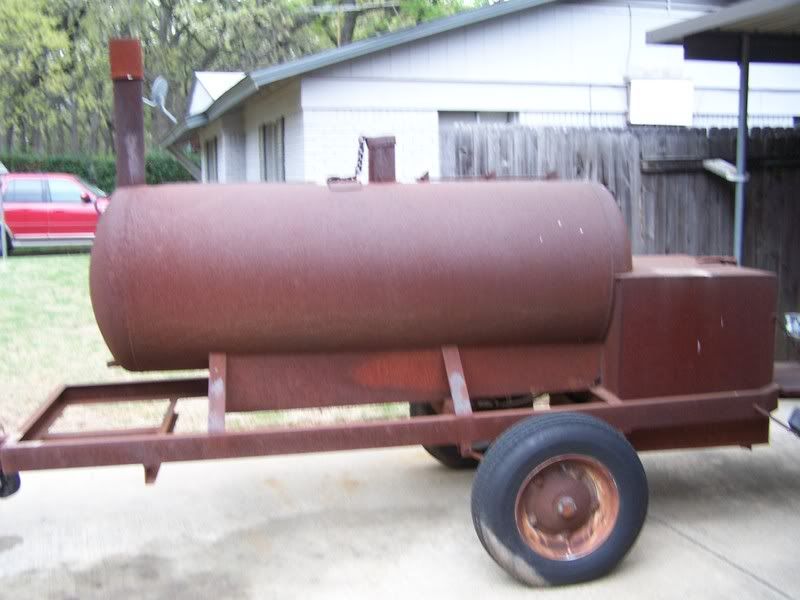 Its got a sliding vent on the bottom of the fire box.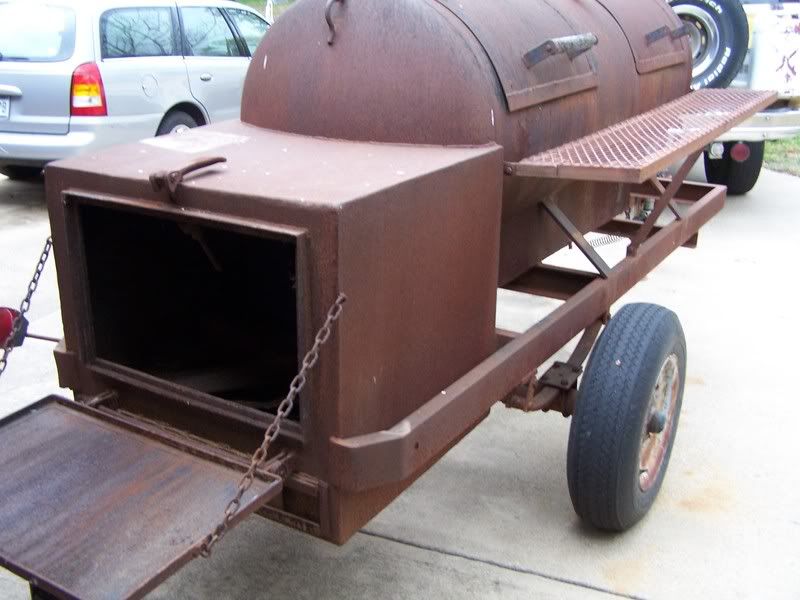 Heres the hole in the tank. I can easily fix that. He even gave me a bunch of flat steel to patch the hole. I told him I was gonna fix it up and bring him the first packer brisket that comes off of it.