Ok here was my Sunday project.
I came across some stove gasket and cement real cheap so thought what the hell. Also had found some fireplace sealant. So the wrenches came out and i went into disassemble mode.
While the lid was off the bottom half got a good scraping as did the lid. I didn't know anything about creosote till i joined this site so there was three years of gunk in there.
Work in progress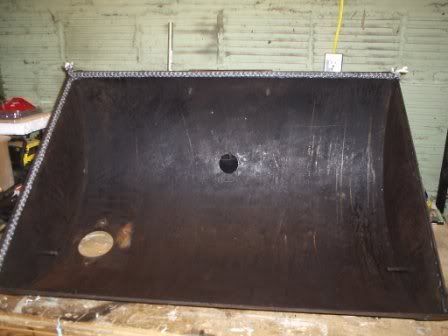 Sealant around exhaust while i was in there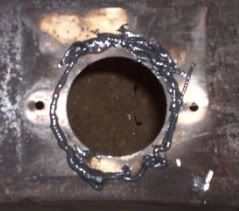 The finished lid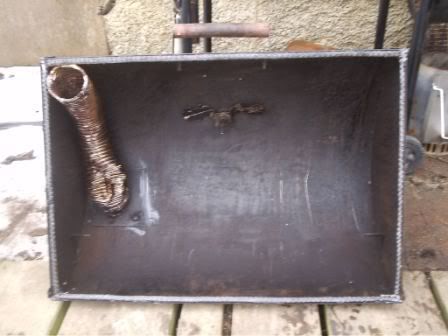 Fire box sealing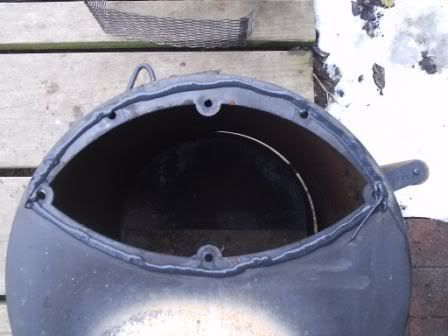 Think it worked pretty good, was trying to get pics of the smoke and this was the best i could get. Anyone who has one of these knows just how well the leak!! I still have to plug the extra holes and relocate the therm to nearer the grate. For testing i was using my digi therm on the grate.
I fired it up to cure all the sealant and cement. All i had was a 1/4 bag of lump so i filled the chimney and the rest went in the basket. Once coals were dumped in the temp hit 250 in around 20 min. I threw in a chunk of ash to get some smoke going, closed up the vent on the firebox and let it go. It held 260 at the grate for two hours. At this point the vent was opened 1/2 way and it went for another hour at around 250. Was no smoke leaking from front or back. The ends leaked near the front corners some but leakage was definitely reduced. Next project is to clean up the grates more then re-season.
Last night of bowling league is this week so i'm thinking having the guys over here sometime soon after for brisket, butts and maybe Dutch's beans!!