Rubbed down a nice boneless pork butt with a tasty rub (ingredient list to follow) Let it sit with the rub for over 30 hours (I had been awake longer) Here it is going into the smoker.
Checked and added more wood at 120 degrees
Plateau at 135... Looking good and tasting so as well...
This plateau never lifted really...The temp slowly went up for the rest of the cook. Here at 170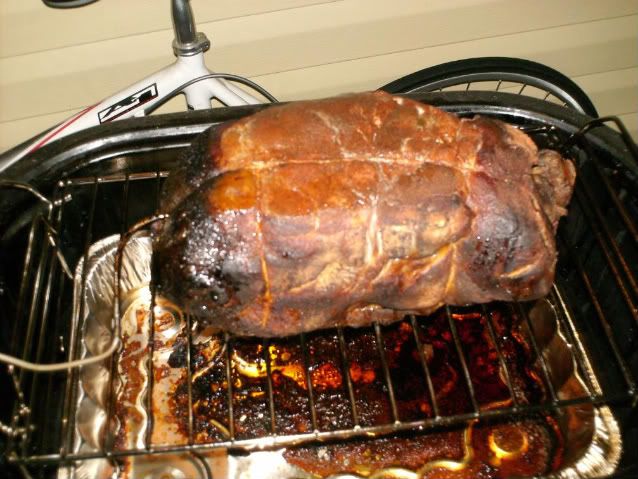 Finally made that magic temp... It sure wants to fall apart... At 200 there is little holding it together.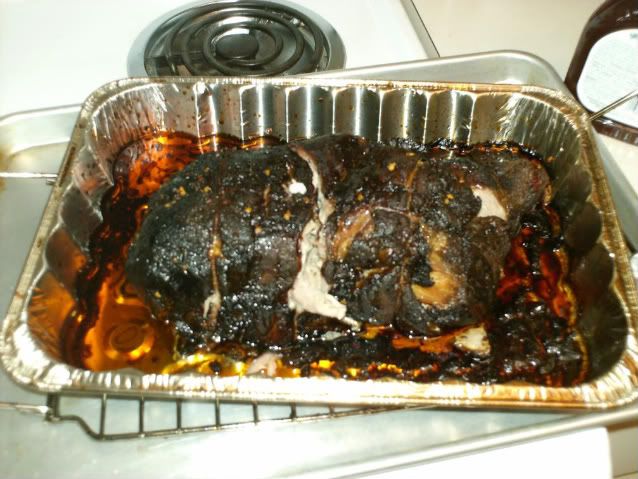 Grab each side and pull aprt and the meat just falls aprt... YUM! Very moist inside...
Pulled and ready for consumption!!!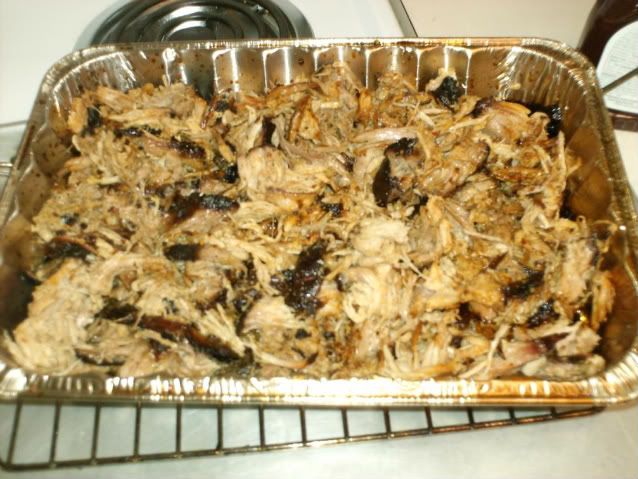 A finished plate of food...