I did two briskets yesterday. First, I marinated them in a home made Mojo for 20-hours. Then, I put Jeff's Rub on them without any mustard. Figured I'd try without it since they were so moist from the marinating. It worked fine and got a good bark.
One was for dinner tonight and we sliced it. The other we pulled as we're making up a batch of breakfast burritos tomorrow. I vacuum pack them and we stay well stocked.
Anyway, the briskets went in at 225 degrees for 8 to 9 hours depending. For the one we sliced, I took it out when it hit 190 internal. The one I pulled, took it out when it hit 200. Both were wrapped in foil and I let them sit for a half hour before slicing or pulling.
Here's a pictorial of the day:
The start: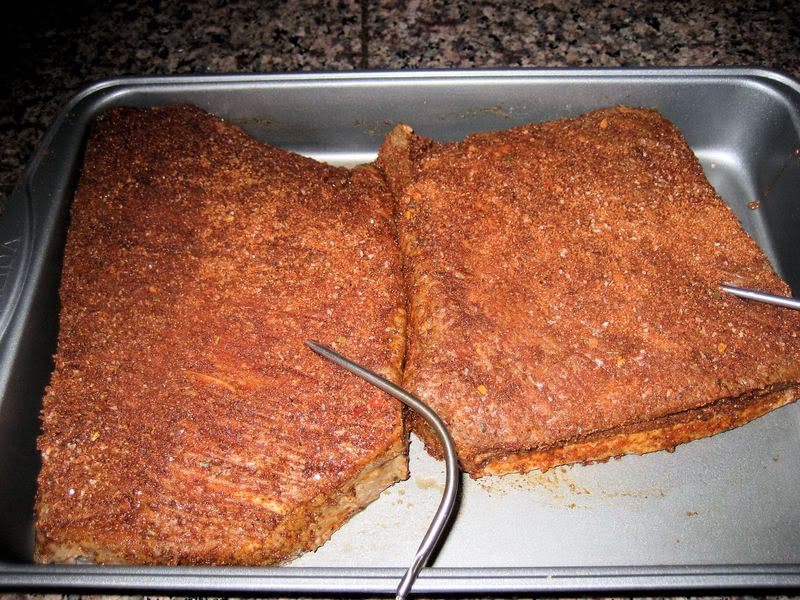 Sliced: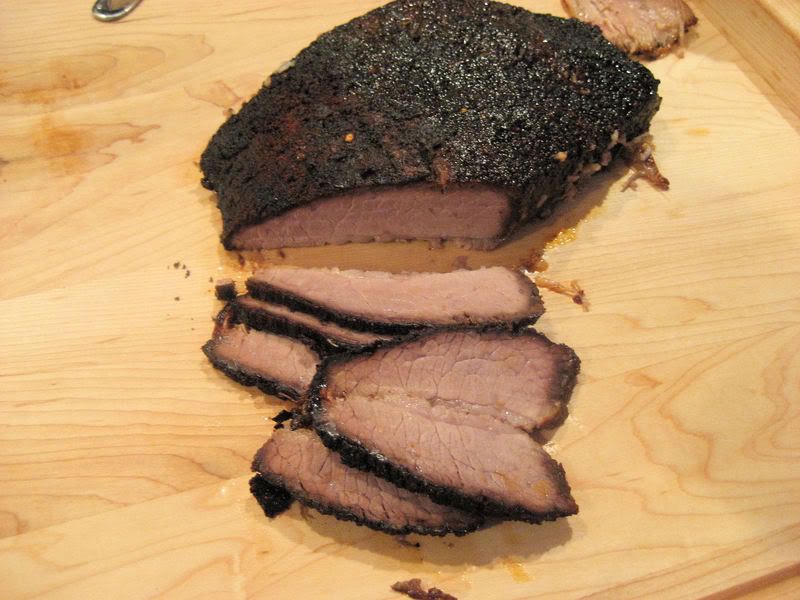 Dinner: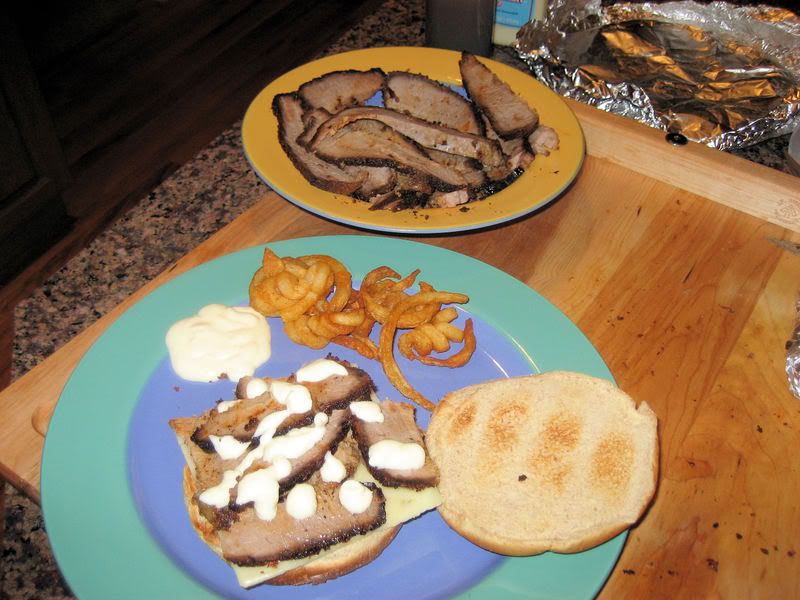 The Puller: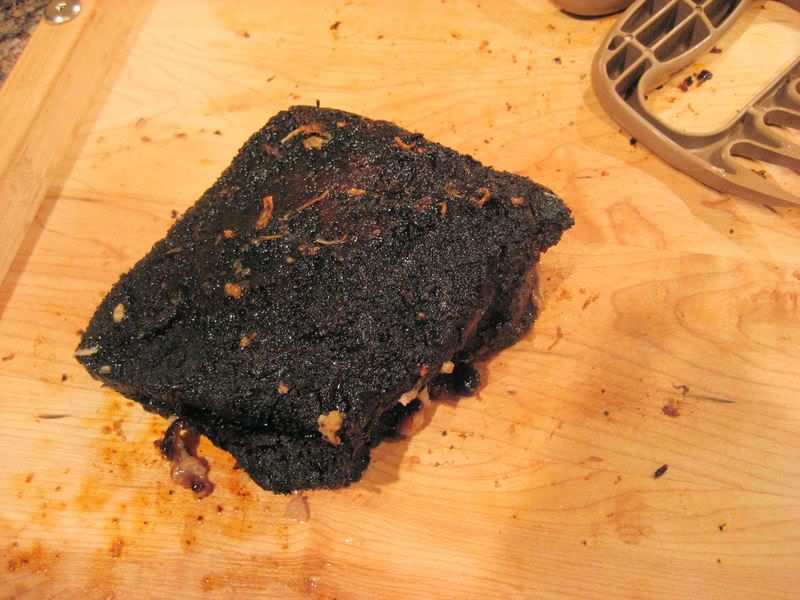 Pulled: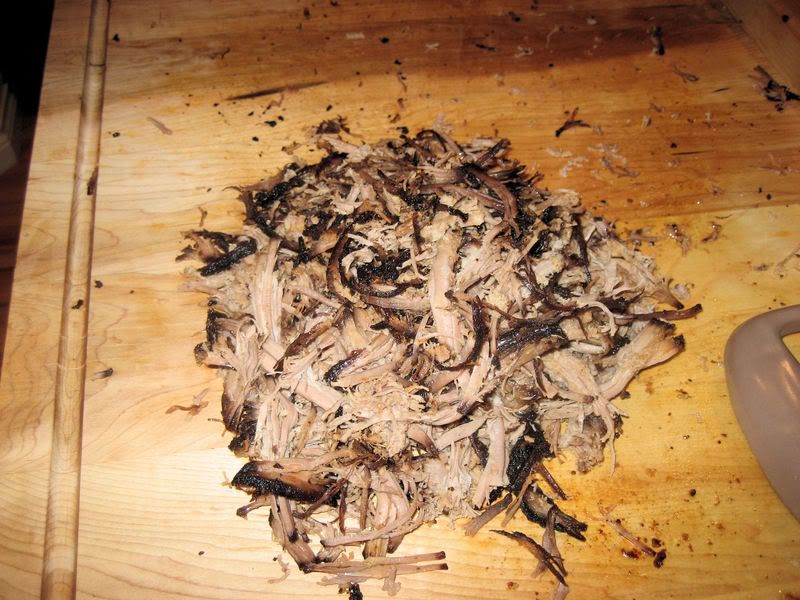 This was the first time I ever tried one with Mojo and I highly recommend it. It was great in relation to others I have done.