This is continued from prior thread. Here's the boneless chix breast netted from my Albertson's butcher.
I wrapped one in bacon, but all three I brined for 2 hrs and rubbed overnight. This shot is about 3 hours into the Q.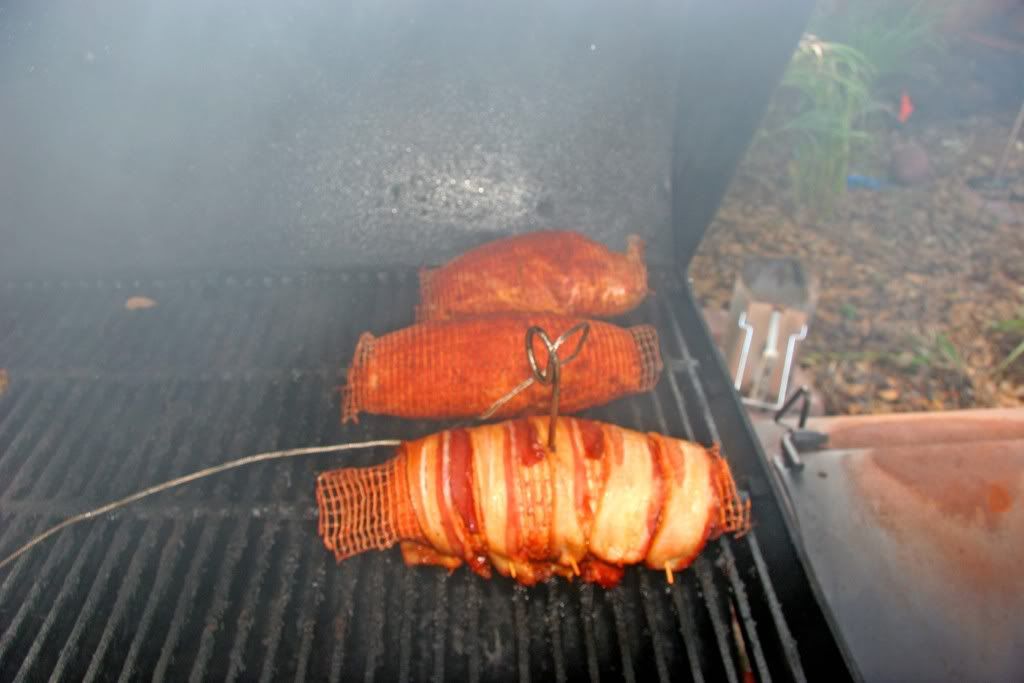 After about 5 hours (had the first 2 hours at about 270 with apple/cherry then switched to hickory and 3 slabs of ribs)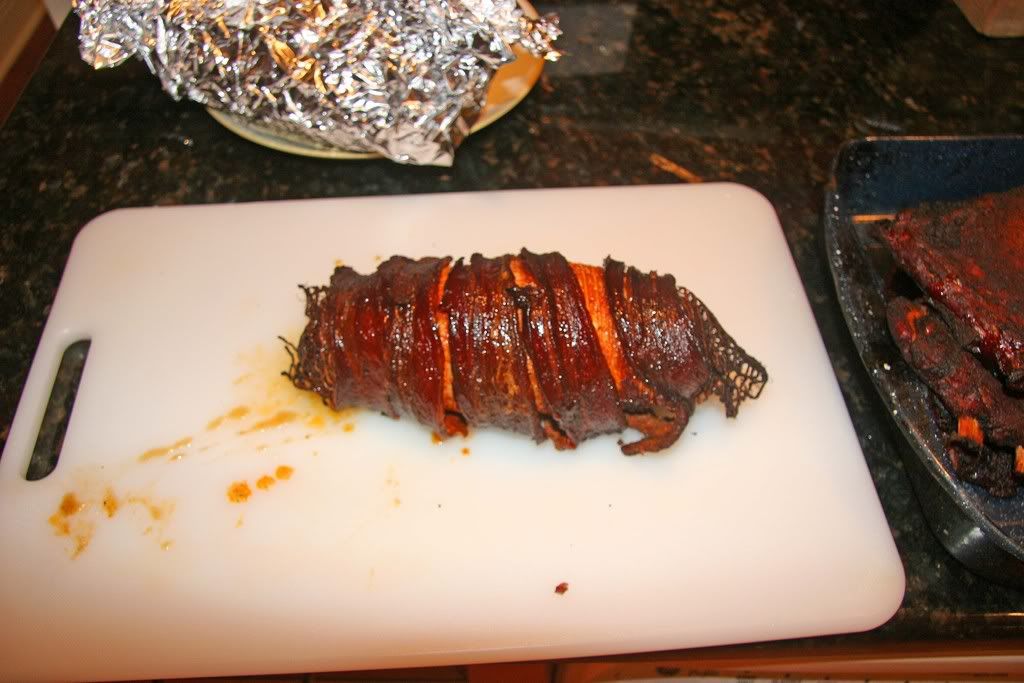 Kitchen shears or scissors work fine to cut the net off.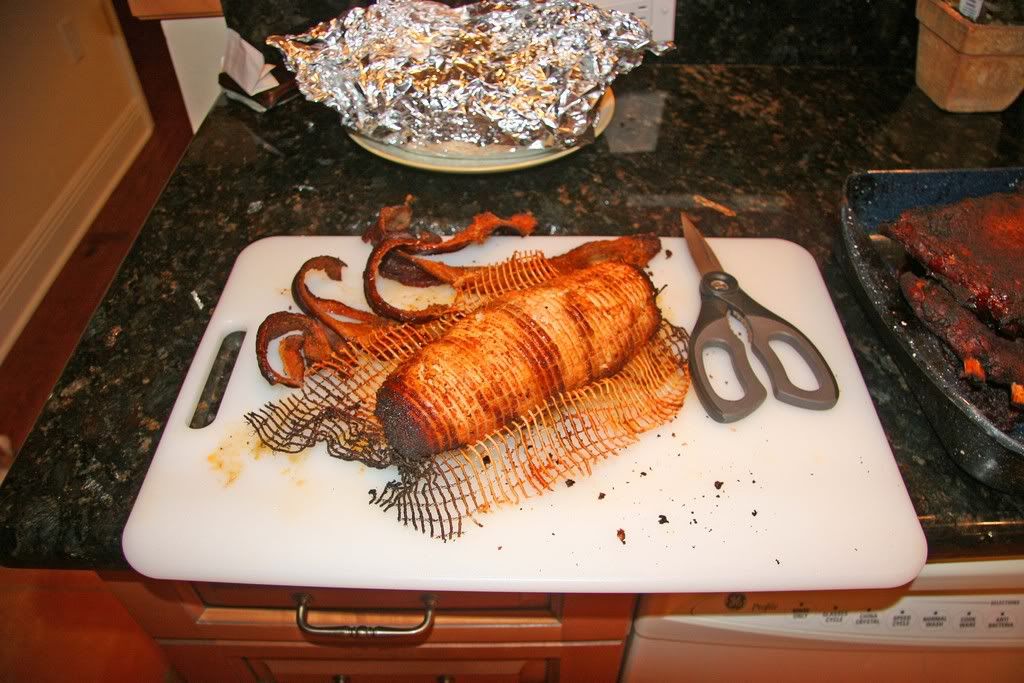 I made 8lbs of breast. Will keep the other two "loaves" for sandwiches. At $1.68/lb it's a lot cheaper than Boarshead!