Here is my little "Smoke House" wind break I constructed for my Smoke Vault 24....It works really good and keeps the Temps up, in this miserable cold and wind...
This is a front view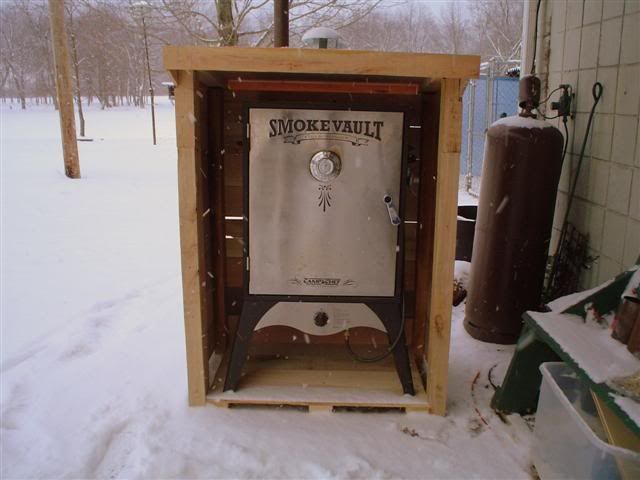 and this is a side view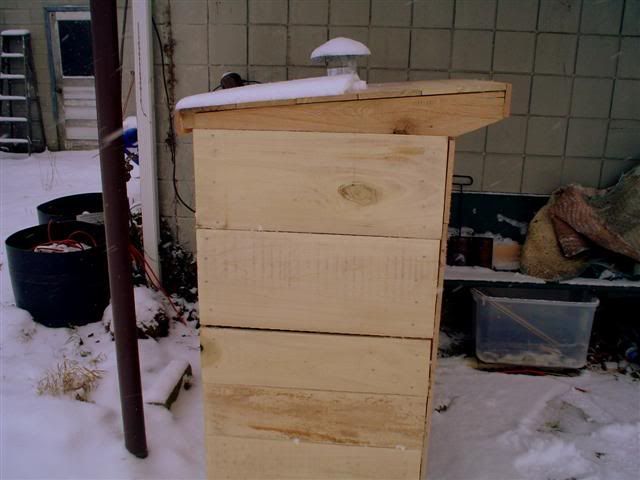 I left the sides on the very bottom open and put a 4" chimney vent in the top to help dissipate the smoke from the Smoke Vault, and to aide in circulation...
This is a work in progress! I am going to put some castor's on it, so it is easier to move around, and my lady is going to make a curtain for the front, (she got some outdoor heavy Camo fabric) to help keep the heat in the box..I am using a moving blanket over the front right now...I am also going to put some small shelves inside for my remote thermometers and other accessories
I fired it up the other day, and brought the temp up to 225 and it held right there...even at 8 degrees and a good wind...
Just thought I would share!
I have a friend that owns a pallet building business, and he and I put this together in about an hour and a half, for almost nothing
good place to warm the hands too!
Podevil