Decided to smoke up some fatty's and a chucky today. The temps were about 10 degrees when I started the ole girl up this morn. The wind has been brutal. Here is a pic of the conditions at about noon.
I rolled up some fatty's, one with cheddar chipotle cheese and a rib rub. 1 with sauteed mushrooms and pepper cheese, and 1 with sargento Bistro blend w/ bacon. All were made with Bob evans regular, and wrapped with bacon strips.
They are in the smoke at 10:45 in the pic above alongside a 2 1/2 lb chuck roast, that was panseared in bacon greese after a rub with minimal sugar content( turbonado at that). Here it is 2 1/2 hrs later, missing 1 fatty, cuz it was done!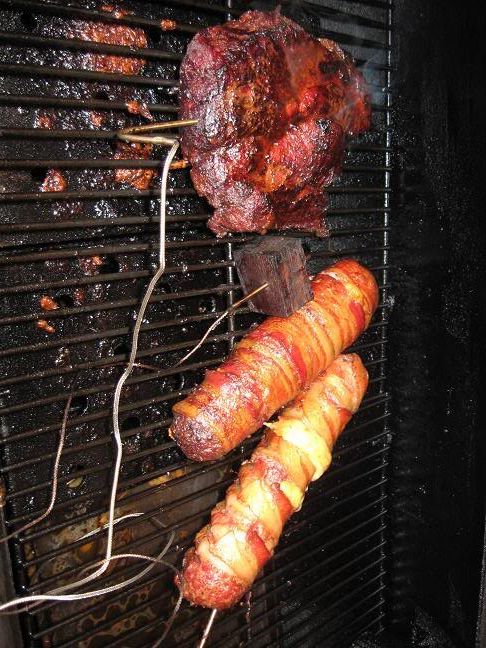 will get more pics after the roast and other fatty's come off. The beff is at165 right now, 3 1/2 hrs into the smoker.