Hey Guys. Had the day off yesterday. SMOKIN TIME! This was my first attempt at a fatty and with q-view. The first picture is pre-rolled fatty stuffed with fresh basil, sun-dried tomatos, real bacon bits and fresh mozzarella cheese.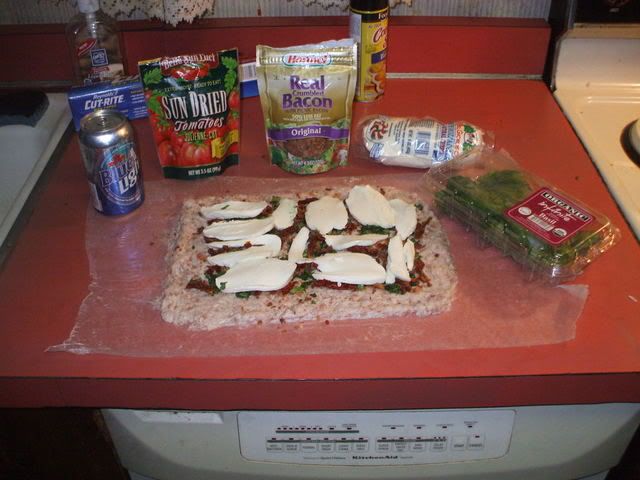 Next is the finished product after 3 hrs or so of hickory smokin.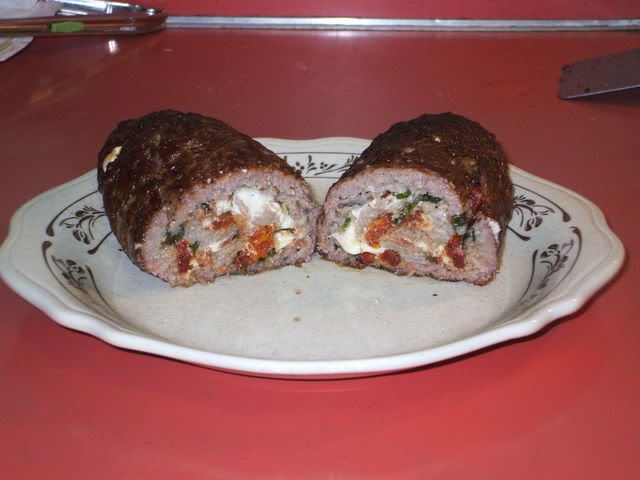 and the last is a quick shot of the wings. All in all a sucessful smoke. What a grand day off!