In hopes of achieving the tbs I tried my hand with a pork shoulder this weekend. First the smoker was fired up. Cowboy charcoal and hickory chunks were used along with some pecan.
I think I might have gotten close to the tbs here.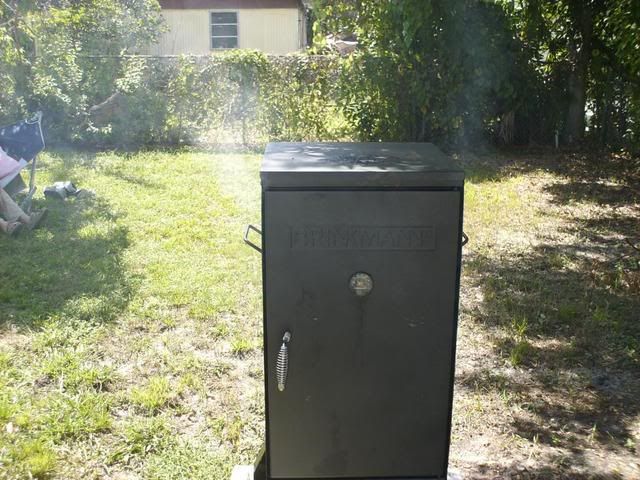 The pork went in and after some time it adopted this beautiful look.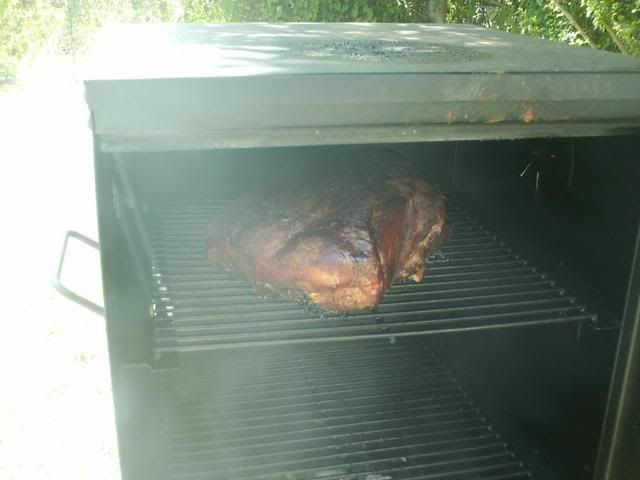 While it was working my friend Mark and I worked on setting up some abt's. Here is a shot of Mark expressing his displeasure at the jalapeno juice that squirted him in the eye.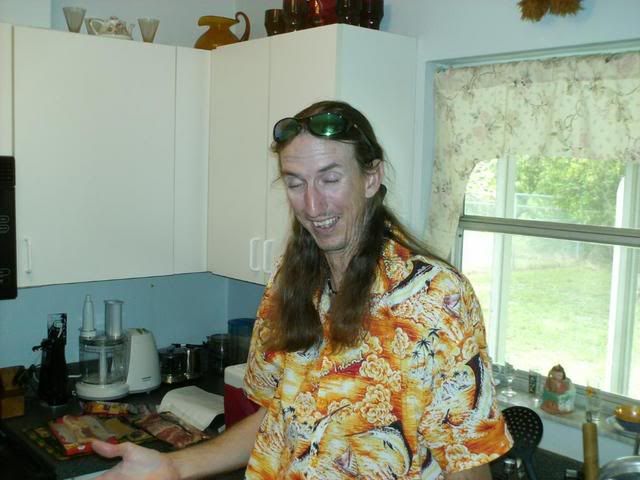 And here he is screaming out his displeasure. (hehehe. I could have given him a towel but what fun would that have been)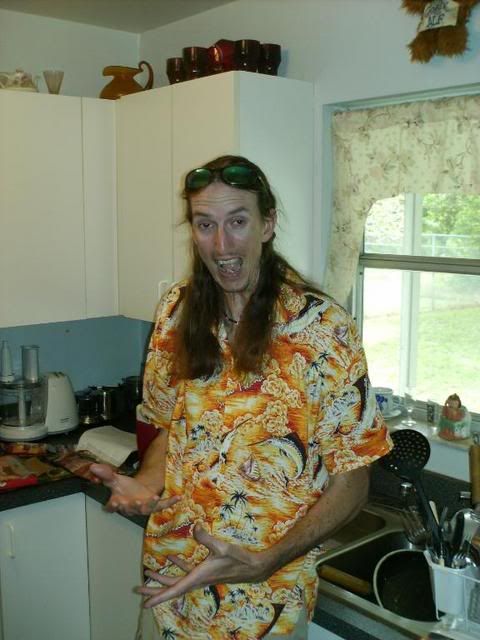 After he finished his crying we got the turds in the smoker and he quickly retired to the hammock to recover from the ordeal.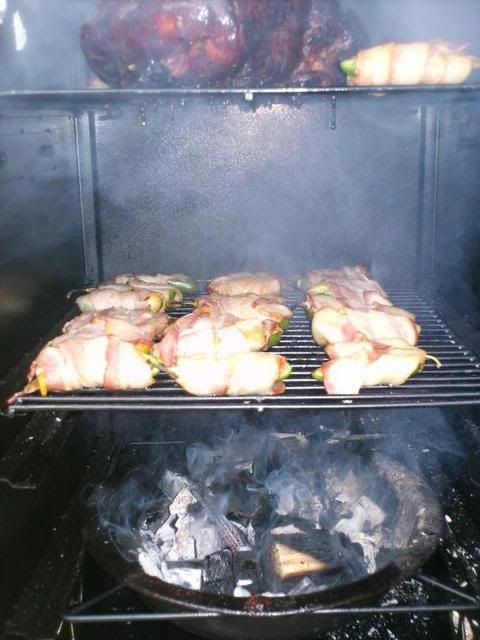 After some time passed it seemed as though the abt's were ready to come out of the smoker!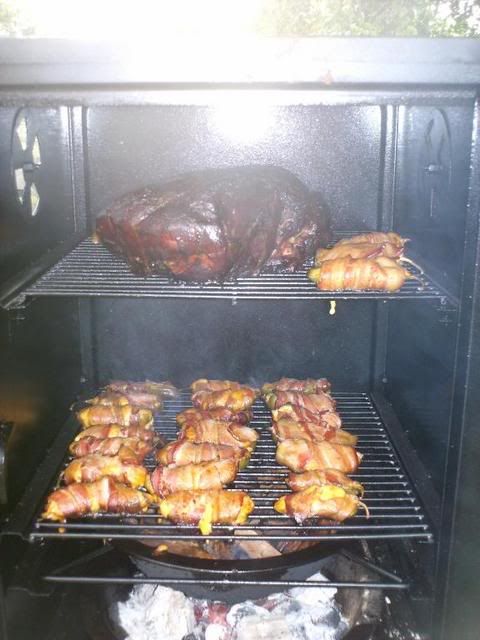 Here is another shot of them! My goodness they were tasty!!! Took longer to set them up then it did to eat them!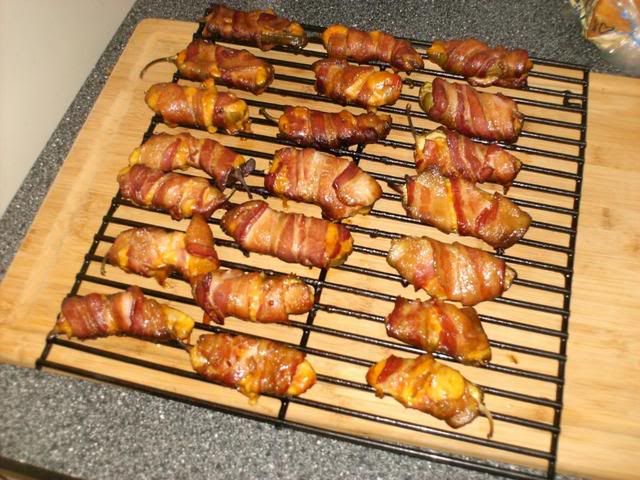 Upon reaching 190 we took the brisket out of the smoker and allowed it to rest. It was hard to resist the urge to slice right in.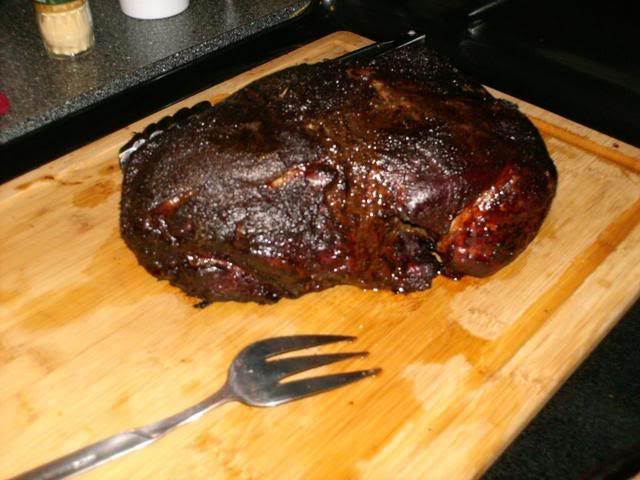 After a rest I followed my urges and sliced right in. It was amazing how juicy the meat turned out. The bark was incredible. I was hungry!