I started smoking yesterday thinking a 6 pound brisket, 1.5 hours/lb. should be done around 7 p.m. Wrong! 11:30 p.m. it was 187 degree's
wrapped it and let it sit for an hour. Needless to say we did'nt have brisket for dinner last night. But we had it tonight, put it in a foil pan added a can of beef stock and the left over drippings covered,put it the smoker with ABT's and a fatty. OH YEA, tender,juicy and tasted great.
I just might be getting the hang of this smoking stuff.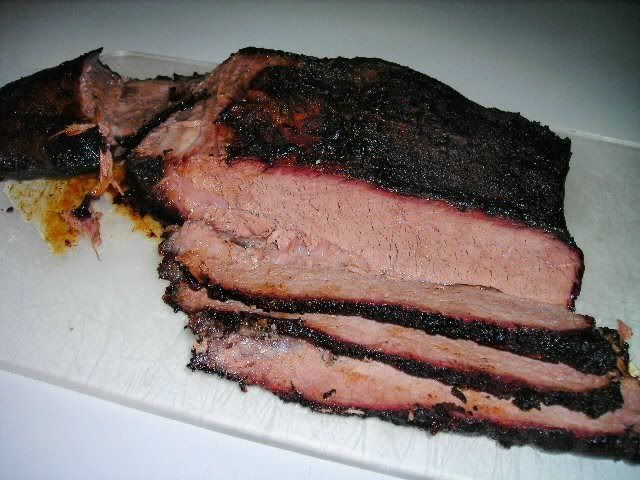 of course I had to move the pan to the top shelf (stupid me)