My cousin and her husband had a gender reveal party over the weekend for the little one on the way and I volunteered to do the cooking. This was also my first go at pork shoulders, two eight pounders... Needless to say they came out absolutely perfect.
A total of 17 hours in the pit. Put them in at 8Am hit my stall at about 3-4 Oclock at 145 internal and it slowly crept to 153 over a 5-6 hour window then I foiled them at 153 around 9-10 oclock and then pulled them at 1pm (205F) foiled wrapped and in the cooler til 3pm shredded and finished with a super tasty cider vinegar finishing sauce then into the fridge for the following day.
Oh and in case anyone was wondering, it's a boy!
Here's the butts unpackaged and cross hatched because mo bark is mo better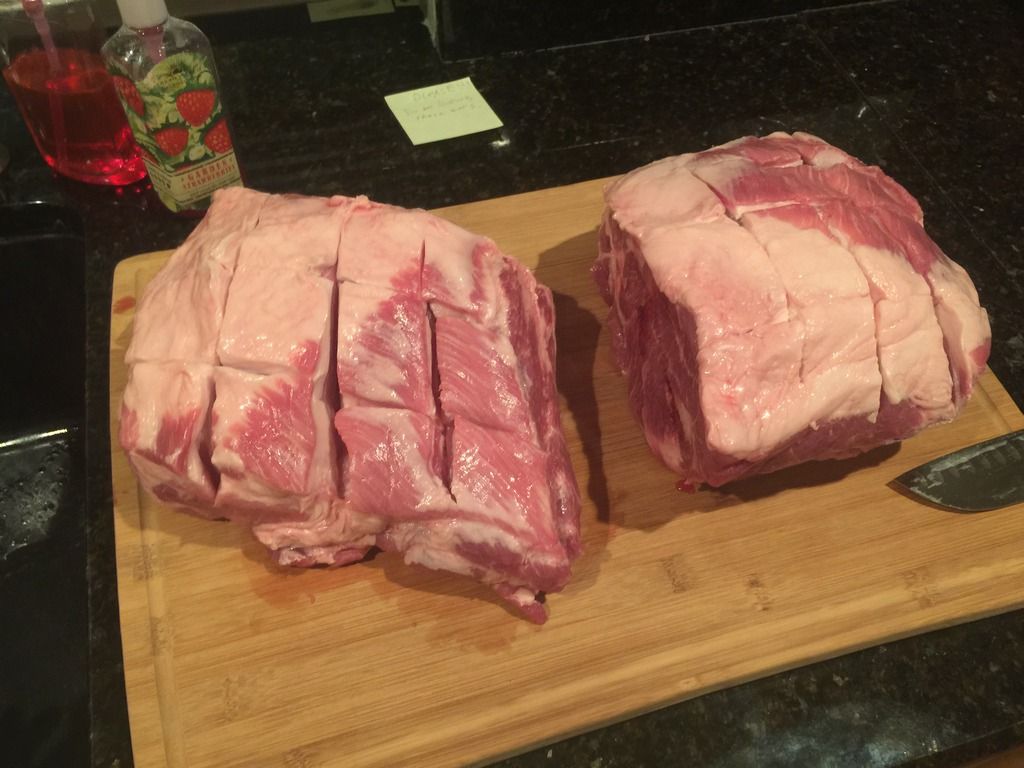 Butts getting a mustard bath
Butts rubbed down, I went with jeffs rub on these. First time using that rub and MAN! Was it tasty
And what the heck might as well enjoy a morning Cohiba with a French press full of a papanu geanu roast
Butts 3-4 hours in. Getting some real nice colors
Both butts getting wrapped in foil then into the cooler.. Just looking at them made them start falling apart!
Two butts worth.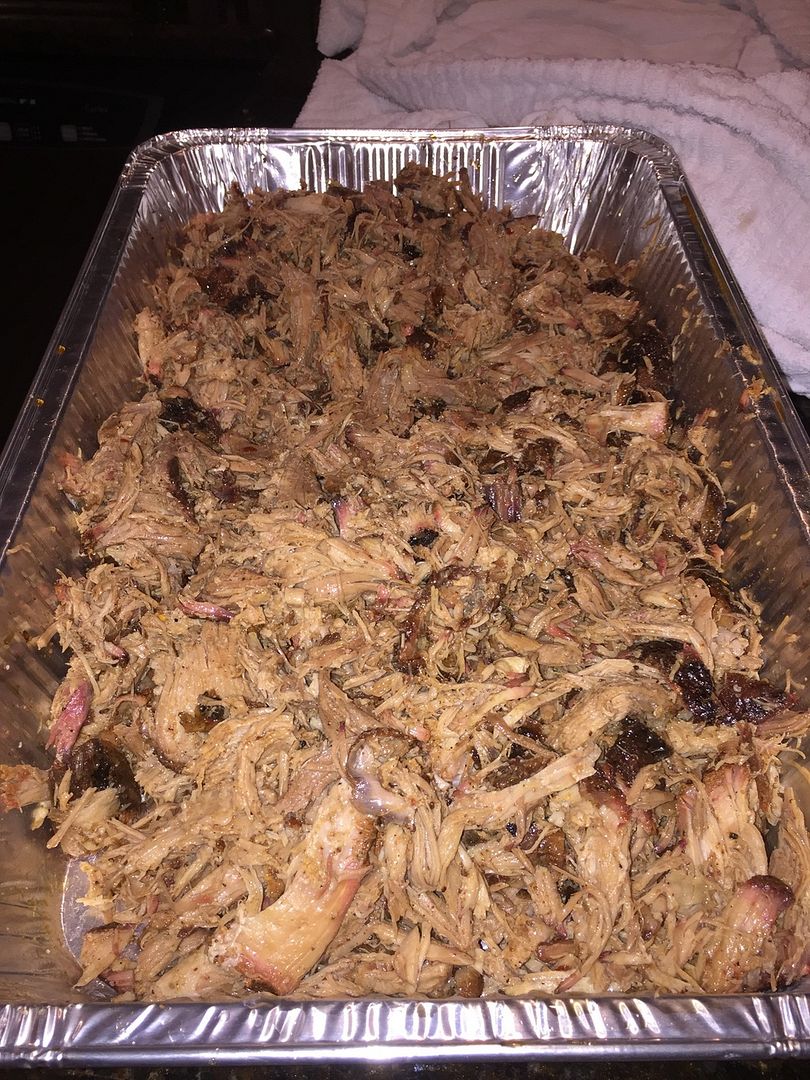 Close up of the bark goodness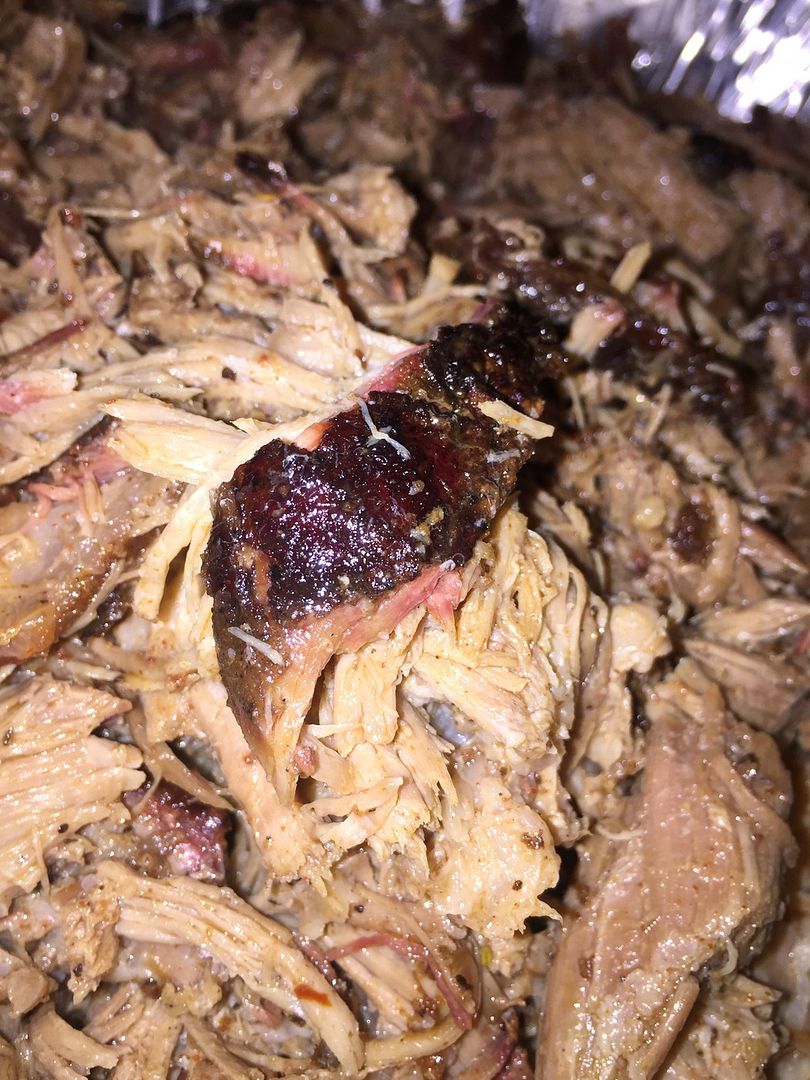 Edited by larosa94x - 9/21/15 at 2:56pm