We are going on vacation next week and I wanted some sausage to take.
Picked this stuff up.
Casings soaking.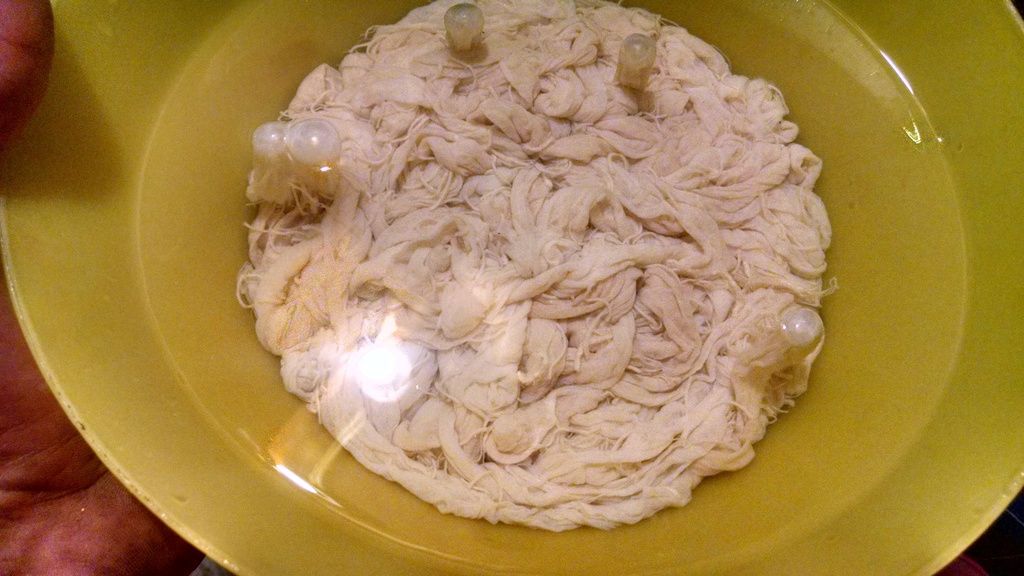 Meat mixed and ready for a overnight fridge nap.
How the meat looks today.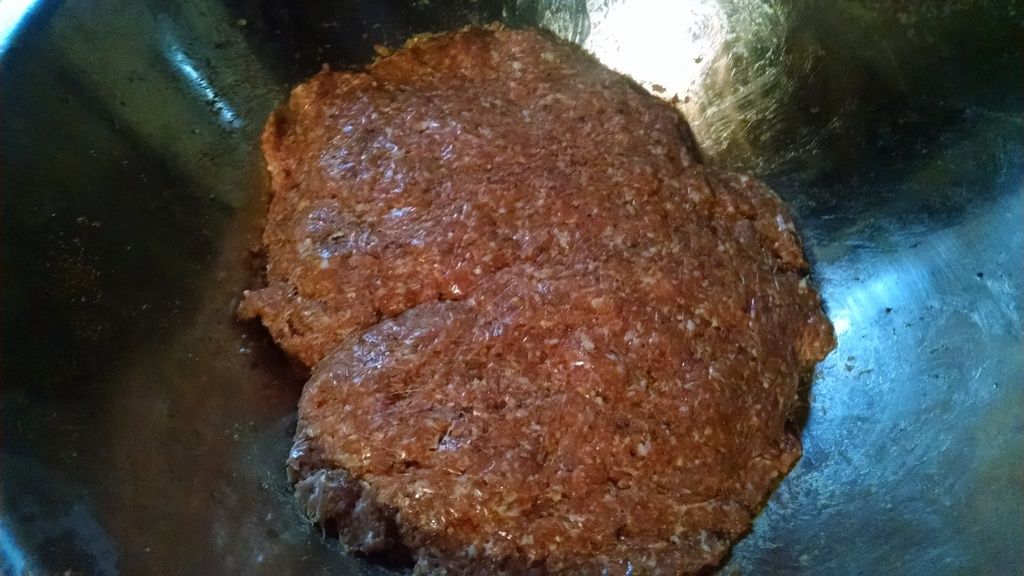 Hog casing loaded on my cheap stuffer.
Stuffed and linked.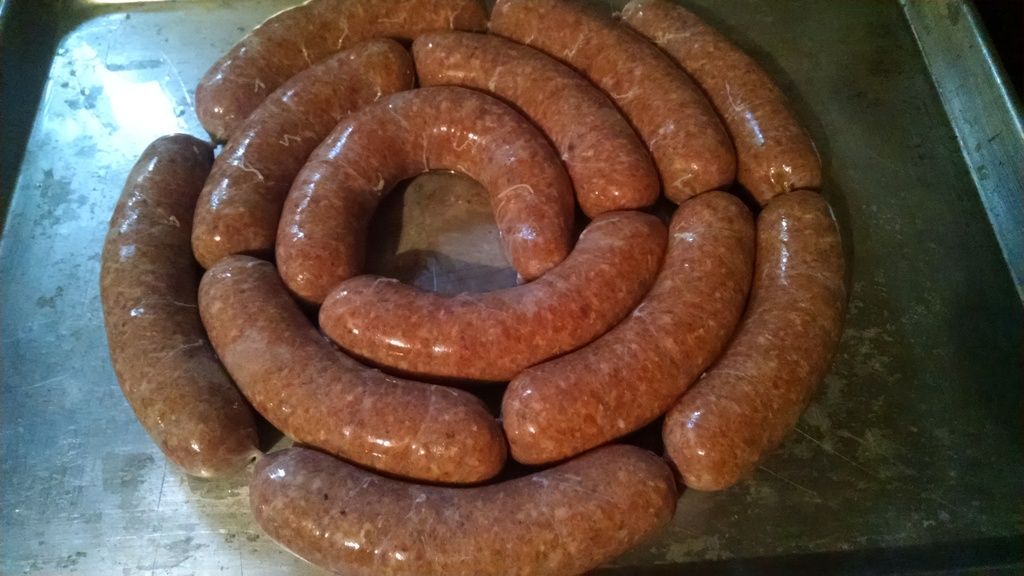 Test fry.
This tasted great. Might try to slip some crushed red peppers past the wife the next time.
I used up leftover ground picnic from the last time.
I didn't add any water or nfdm. The stuffer pushed it out great and the patty I made didn't fall apart.
Think these will turn out good.
Thanks for looking.