MORE FORGIVING - MORE TIME←←←↔→→→ LESS TIME - LESS FORGIVING
BLUE    LIGHT BLUE    PALE BLUE    WHITE   PALE GRAY   LIGHT GRAY   GRAY
The above color chart is an endeavor to help us all in clarifying smoking information when starting new threads or posting a comment.  By identifying the approximate color and density of the smoke, along with the amount of time smoke was applied, species and cut of the wood plus the amount, we may have a better vision of the process. 
Most will know that there is no smoke as the dark blue, I was limited in using the colors SMF provided in making the chart. Look at the different colors of smoke on the chart as you would the beads on an abacus. Some beads you may use, some never, some will understand their purpose, some cannot.
Of course, there are those who will negatively criticize anyone who does something differently than them but usually have nothing to offer in return.
This is meant to help eliminate, at least to a degree, the common problems of over or under smoking along with helping identify problems.
Examples of different smoke colors in use: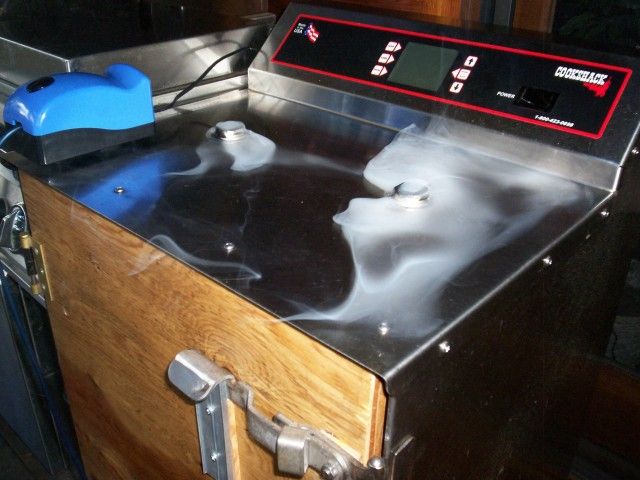 1  Heavy white smoke while cold smoking nuts for 15 minutes.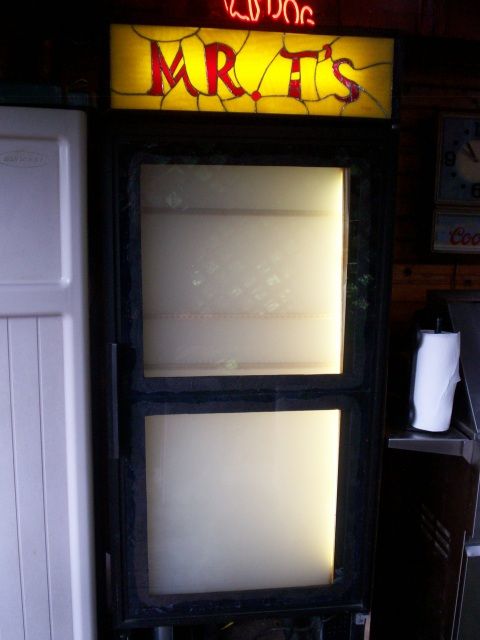 2  Medium white smoke while cold smoking cheese to the desired color.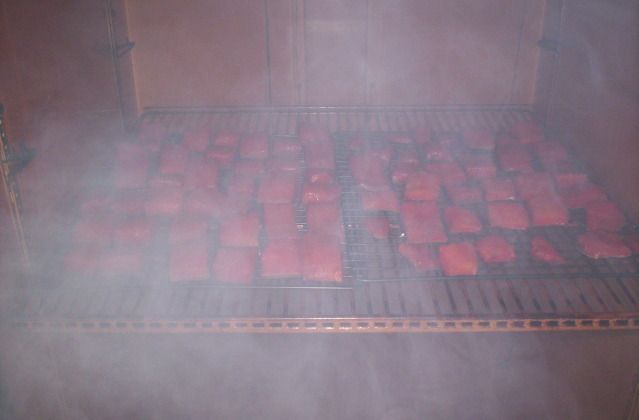 3   Thin light blue smoke while cold smoking salmon for canning, 1 hour.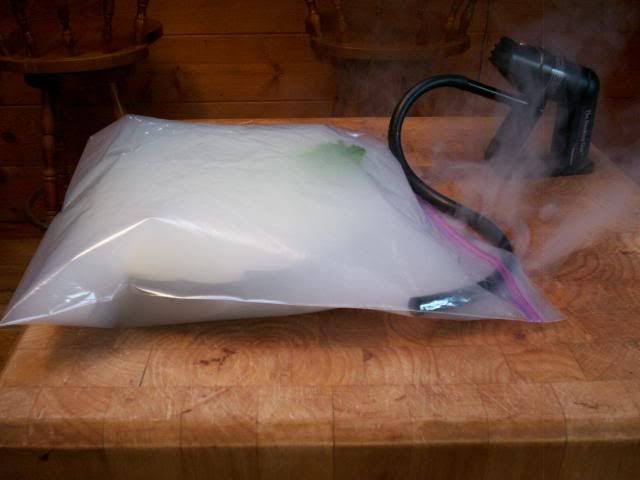 4 Smoking lettuce with a 30 second burst of heavy pale blue smoke.
Related threads:New to smoking or have a new smoker? -- "How to optimize your smoke",  Understanding Smoke Management - updated 12/08/14
Comments welcome,
Tom
Edited by Mr T 59874 - 1/17/16 at 6:18am