---
I've had this beast taking up space in the freezer for a while now, it was time it saw some smoke. Defrosted and ready to go.
7.75 lbs.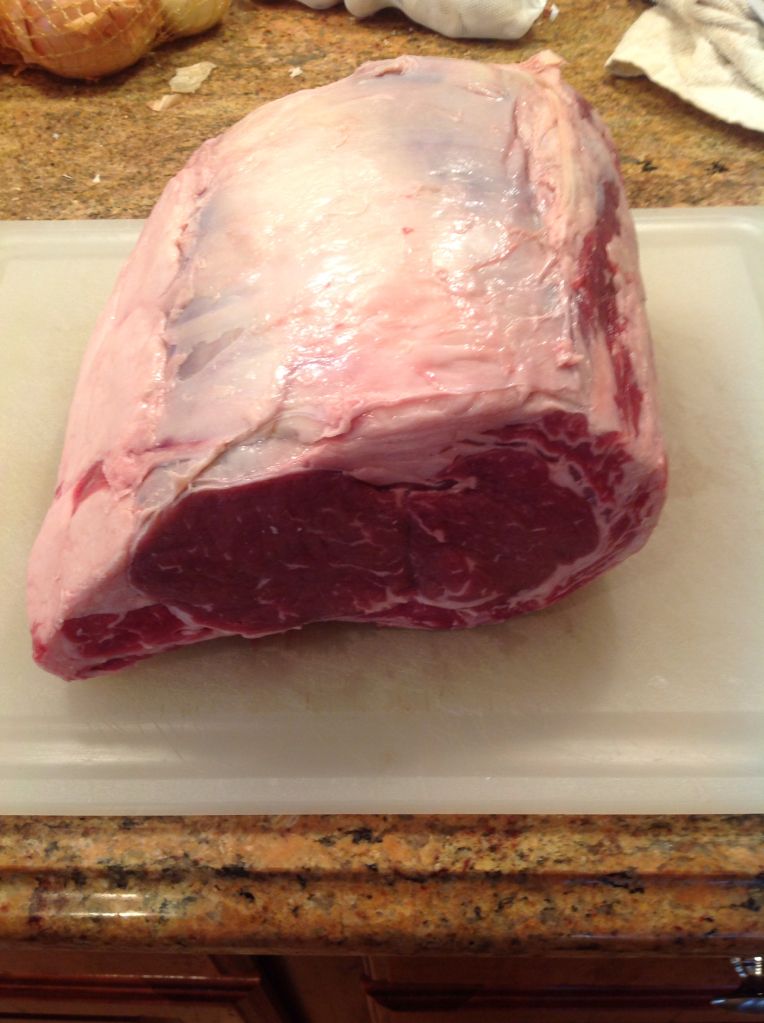 Cut down between the Ribs and meat, following the contour of the ribs as you go.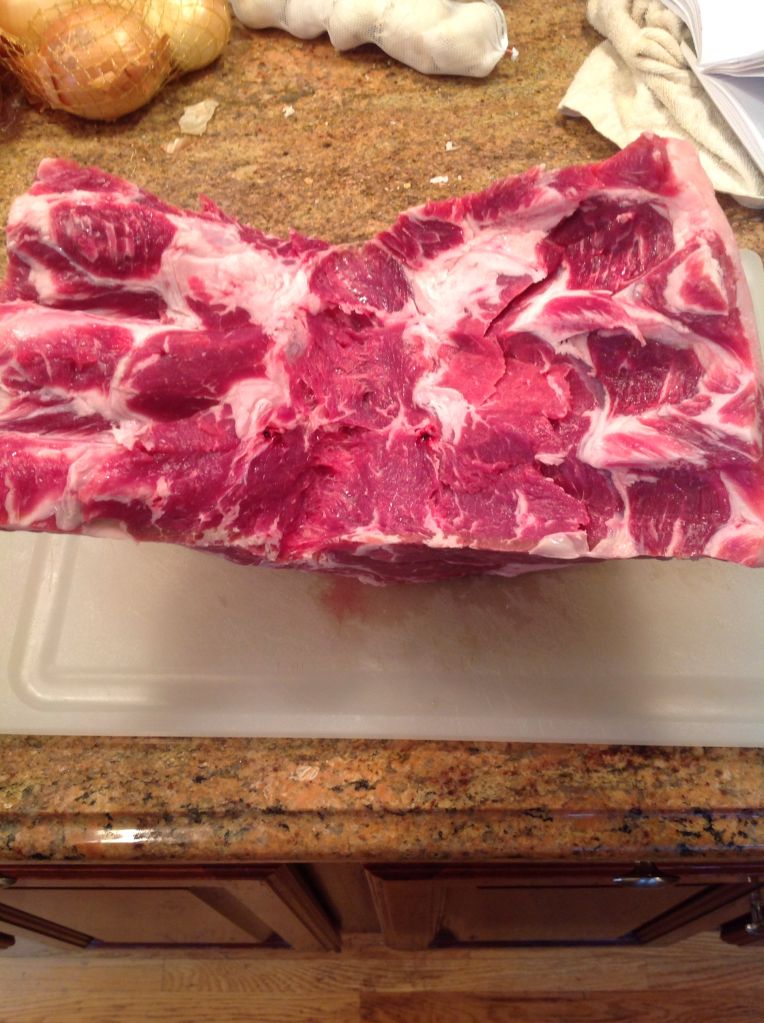 Season well with Salt, pepper, Onion Powder and minced garlic. A little EVOO to help spread it around too.
String it up well and season the outside with the same. 
Hooks in and ready to launch.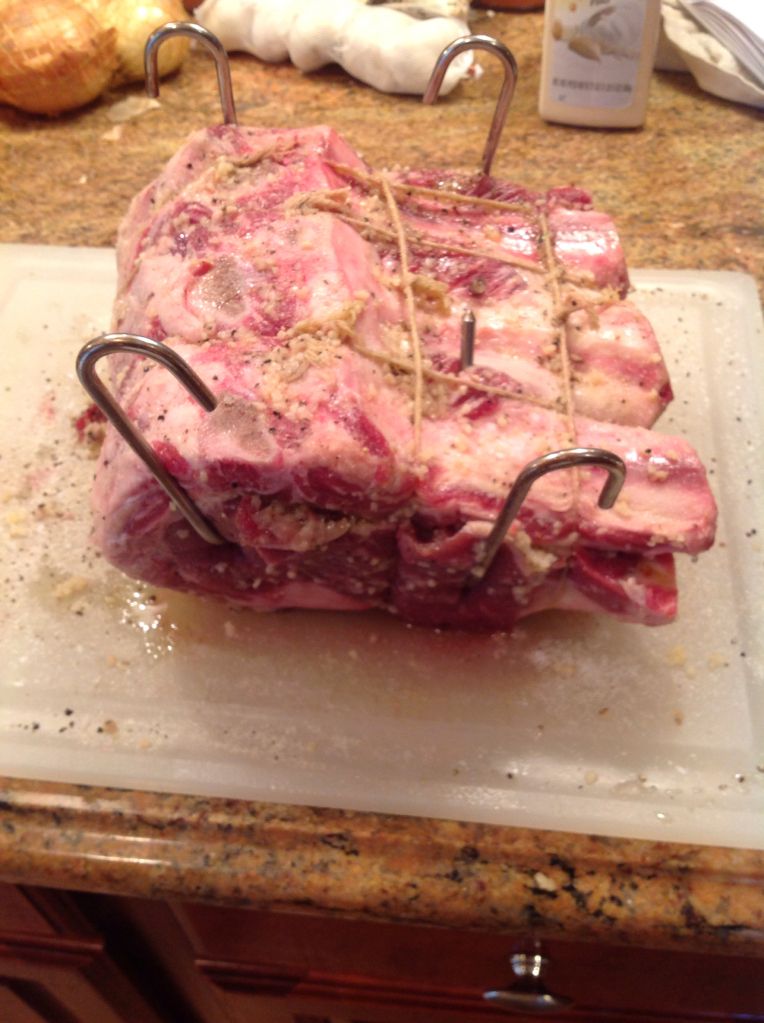 Into the PBC with KB.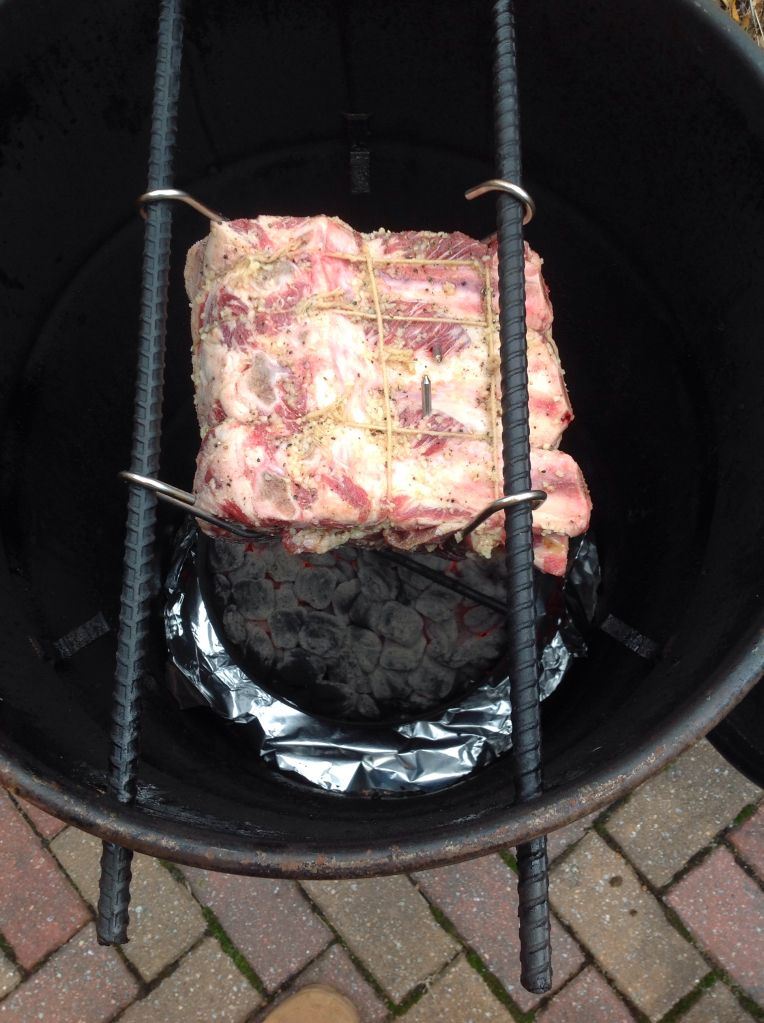 @2:45 minutes, we reached an IT of 120. Time to pull.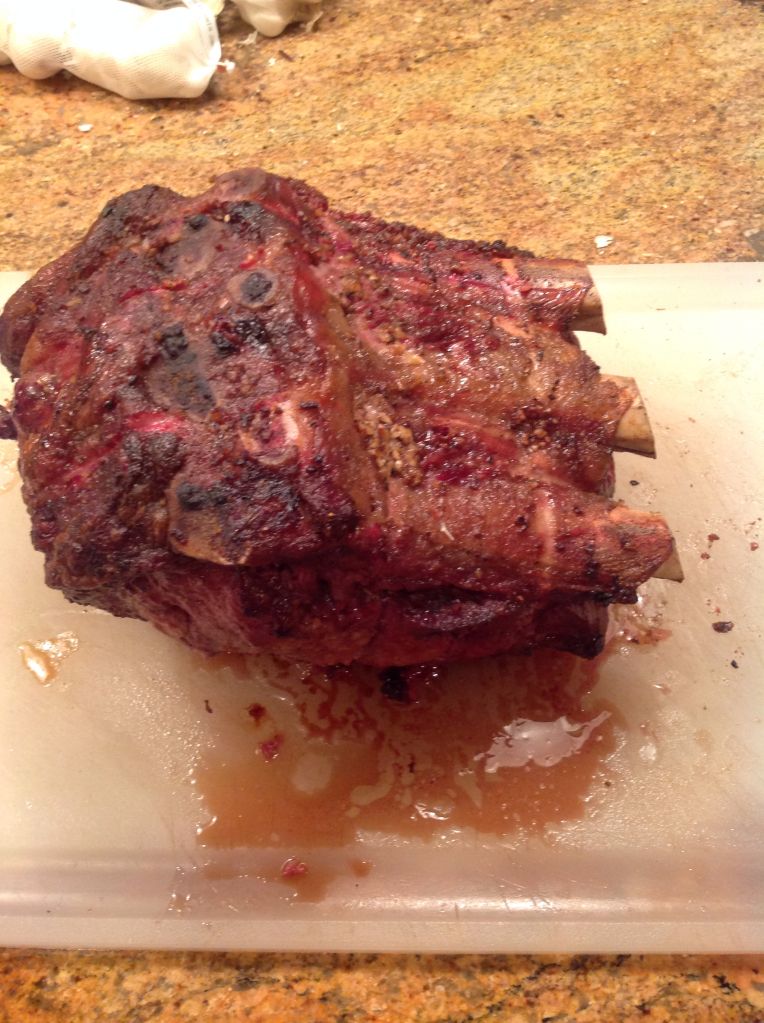 Tent foiled for 20 minutes. Cut the bones completely off and started slicing.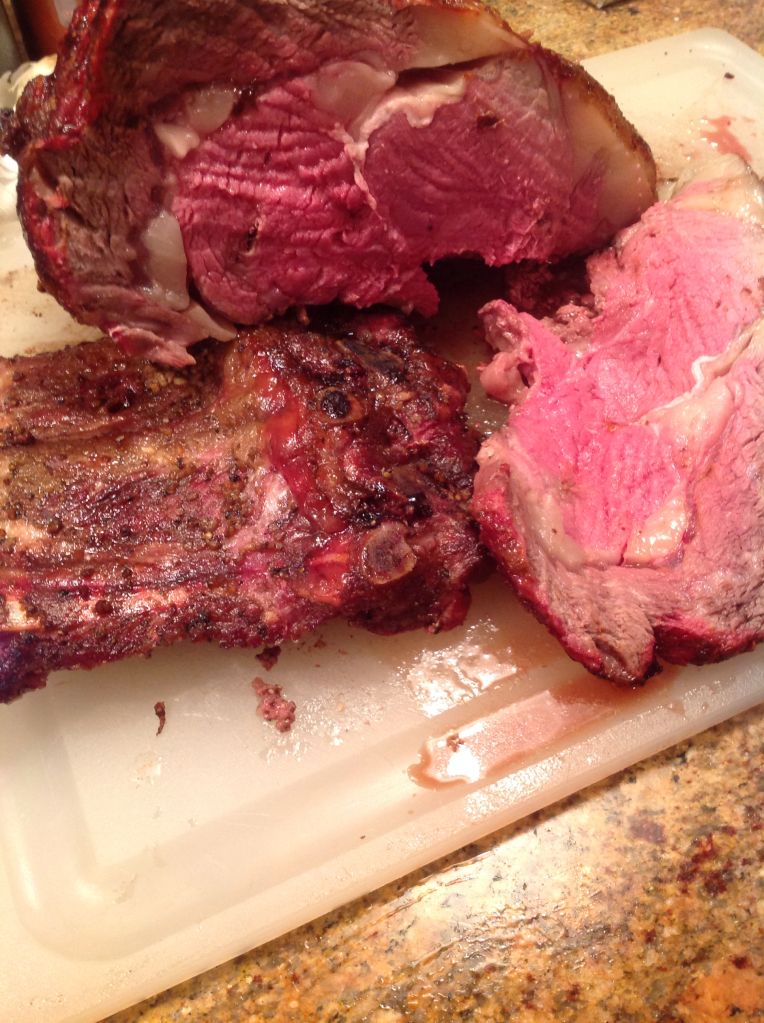 My plate. Served with Scalloped taters and sauteed mushrooms.
Closer look.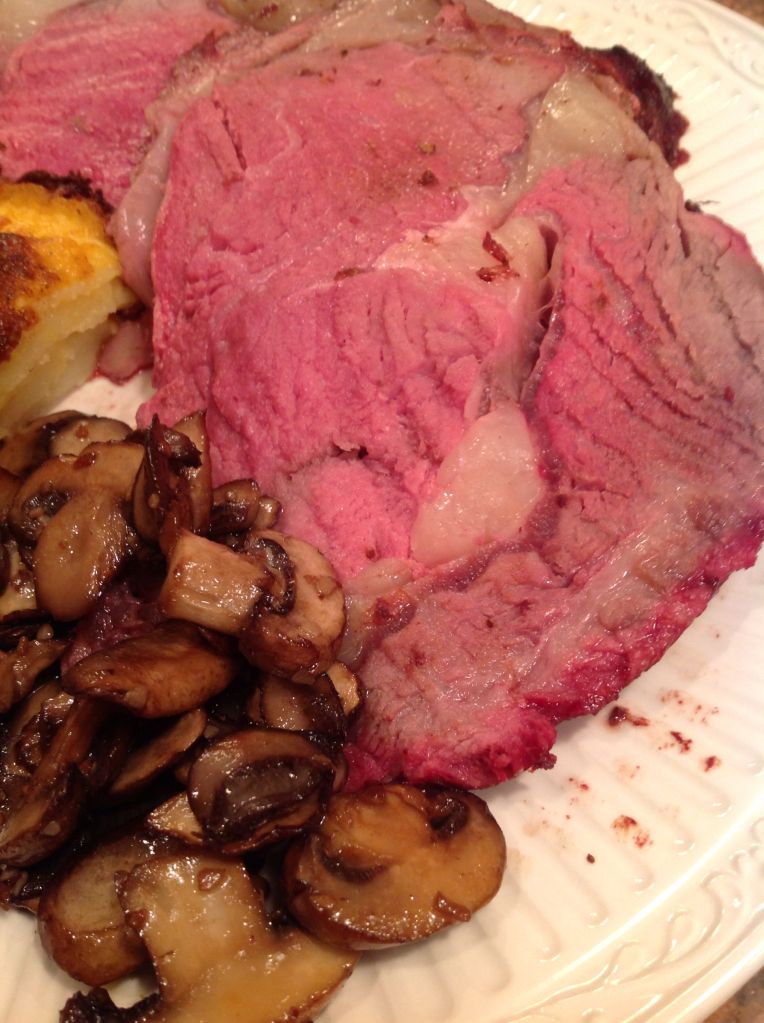 Yea, that hit the spot alright. And No, I couldn't finish that plate! 
Leftovers will be just as good tonight.
Thanks for looking.