Im still working on the door. Last weekend i used 14 cutting discs for the grinder getting the vents cut,the slides for the vents cut and all the pieces to make the tracks for the vent slides.
When i was cutting the strips to make tracks for the vent slides i didnt pay attention the the temperature of the steel and the strips bent as i was cutting them. I tried to salvage the pieces i could.
I was not happy with it at all so i cut it back off and started over. I got both vents into the door and welded a 1x3 to the back of the door to help with warping.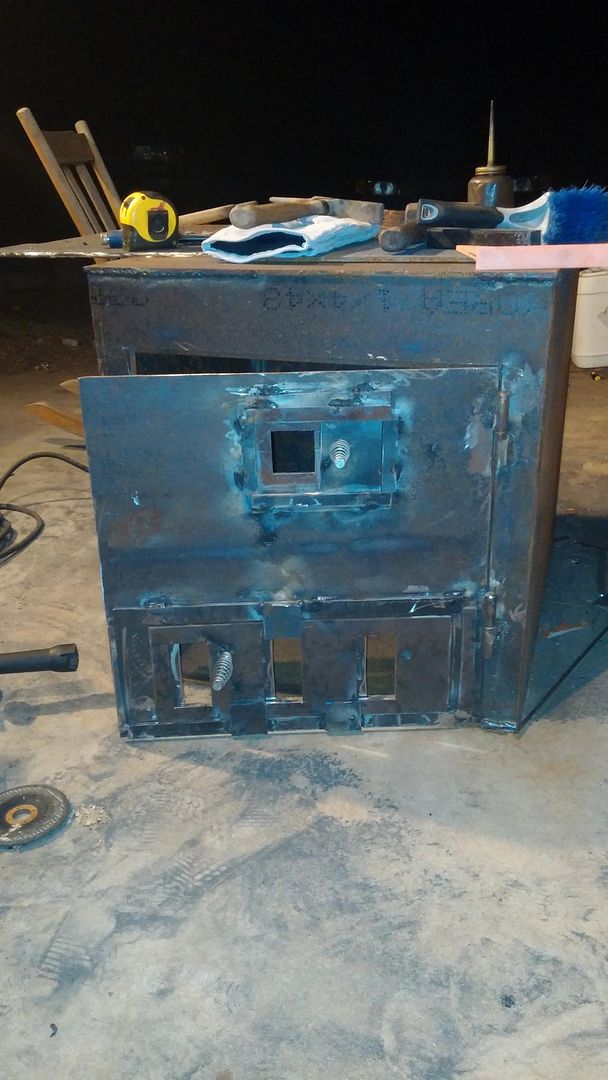 I still have to make the door latch,but then itll be ready to mock up onto the tank and cut the opening.
Edited by dannyp - 2/8/15 at 7:28pm