Getting ready for the upcoming Easter Dinner. I try to go traditional like my Grandparents you used to do.
This is what I used. A very popular smoked Polish Keilbasa recipe.

Pork Butt...... 10 lbs.
Salt...... 4-1/2 Tbl.Spns.
Cure #1...... 2 tspns.
Pepper...... 1-1/2 Tbl.Spns.
Sugar...... 2 tspns.
Garlic...... 3 large, minced and put through the food processor with 1 tsp water
Marjoram...... 3 tspns.
Water...... 2/3 cup
38-42 mm. hog casings

Here is what they looked like after stuffing.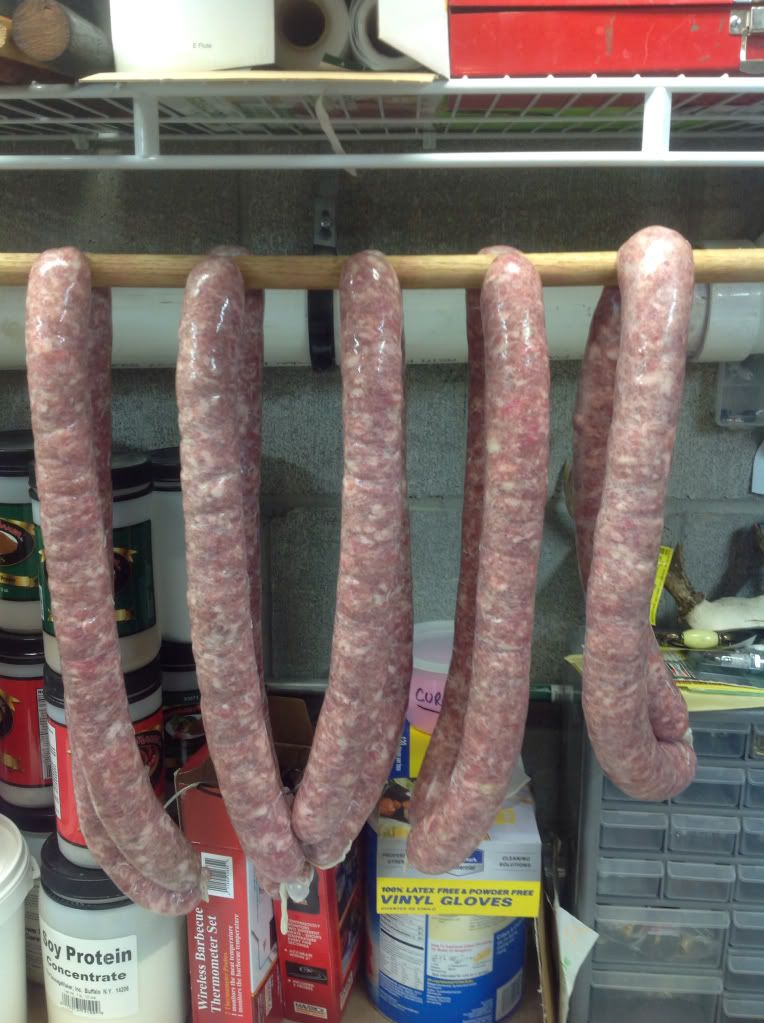 Let those chill in the refrig overnight. Next morning, warmed up the Bradley to 130 degrees and put them in.
Full House!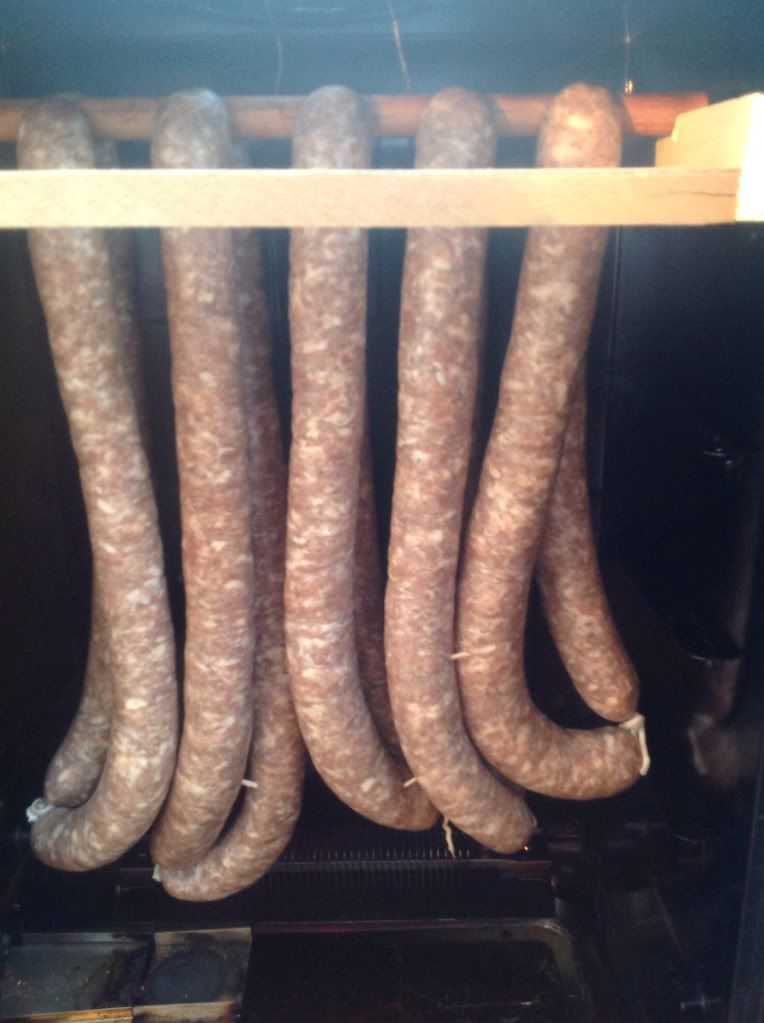 Tooth picks were used to keep them from touching. It sorta worked...


Ran these with the Auber PID 130-170 with 2 hrs of Pecan smoke.
Pulled when I had IT temps of 153-155.
Ice bath to 100 IT and then into the basement to bloom.



A closer looksie..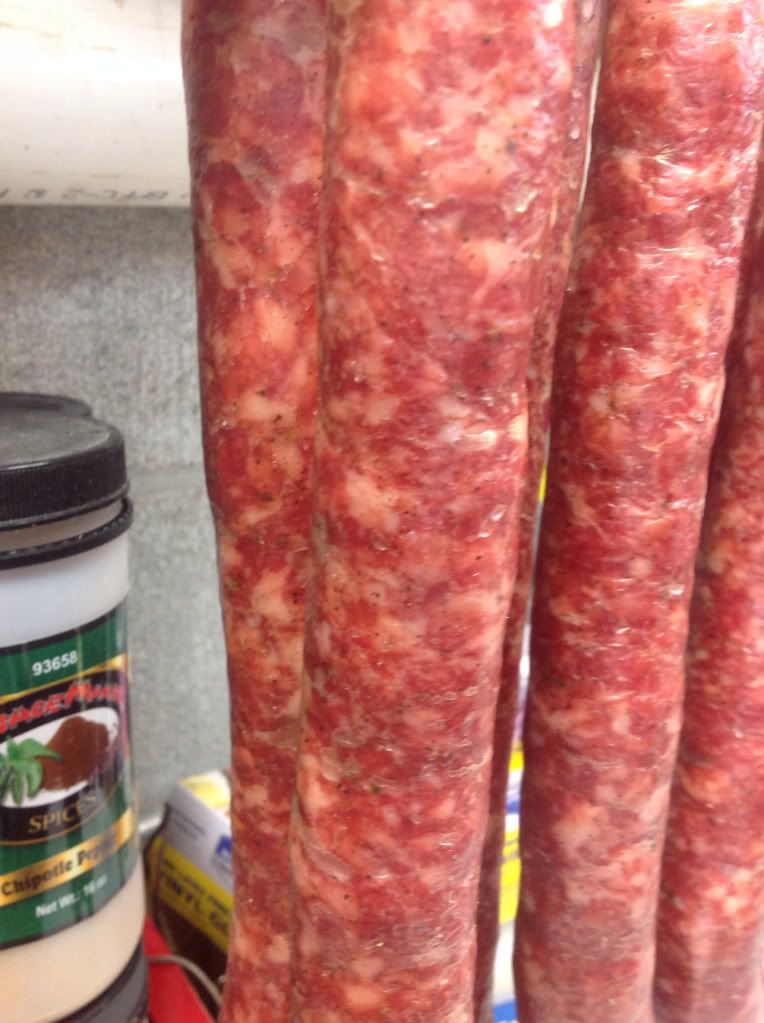 Any of you sausage heads will know that every time you make something, you do it a little differently. This was the case here too.
I grind my pork through the course plate and grind the fat through the fine plate prior to mixing. It has always worked well.
This time, I ground everything through the course plate and mixed. Looking to see what the profile would be like. Too fatty? Fat out when smoking?

Nope. Perfect!



The only thing I will do different next time is give it another hour of smoke. 2 hrs just wasn't enough.
Thanks for looking at my sausage!