I was fortunate enough to get some sturgeon from a coworker to smoke. It was already cleaned and ready for me, I just had to thaw it.
Thawed and cleaned:
I used two brine recipes found here on SMF
Davy's recipe found on SMF minus the ginger.
2 cups Pineapple Juice
2 cups Teryaki
2 cups brown sugar
1/3 cup salt
1/2 cup wine ( Reisling)
1/4 cup fresh cracked black/white peppercorns
2 heaping tablespoons garlic powder
1 tsp homemade ground red pepper (hot hot hot) - I used homemade cayenne. It hurts your eyes, throat, and nose, and makes you cough and sneeze when you apply it, but it's worth it!
Sturgeon Candy brine found on SMF. I halfed this recipe.
7 cups of water
1 cup kiko man soy sauce
4 cups brown sugar
1 tbl sp onion pwdr
1 tbl sp garlic pwdr
2 tsp all spice I received a lot of e-mails for this recipe, maybe cause I have kind friends or maybe it's
20 whole cloves
2 teaspoons cinnamon
1/3 cup of non iodized salt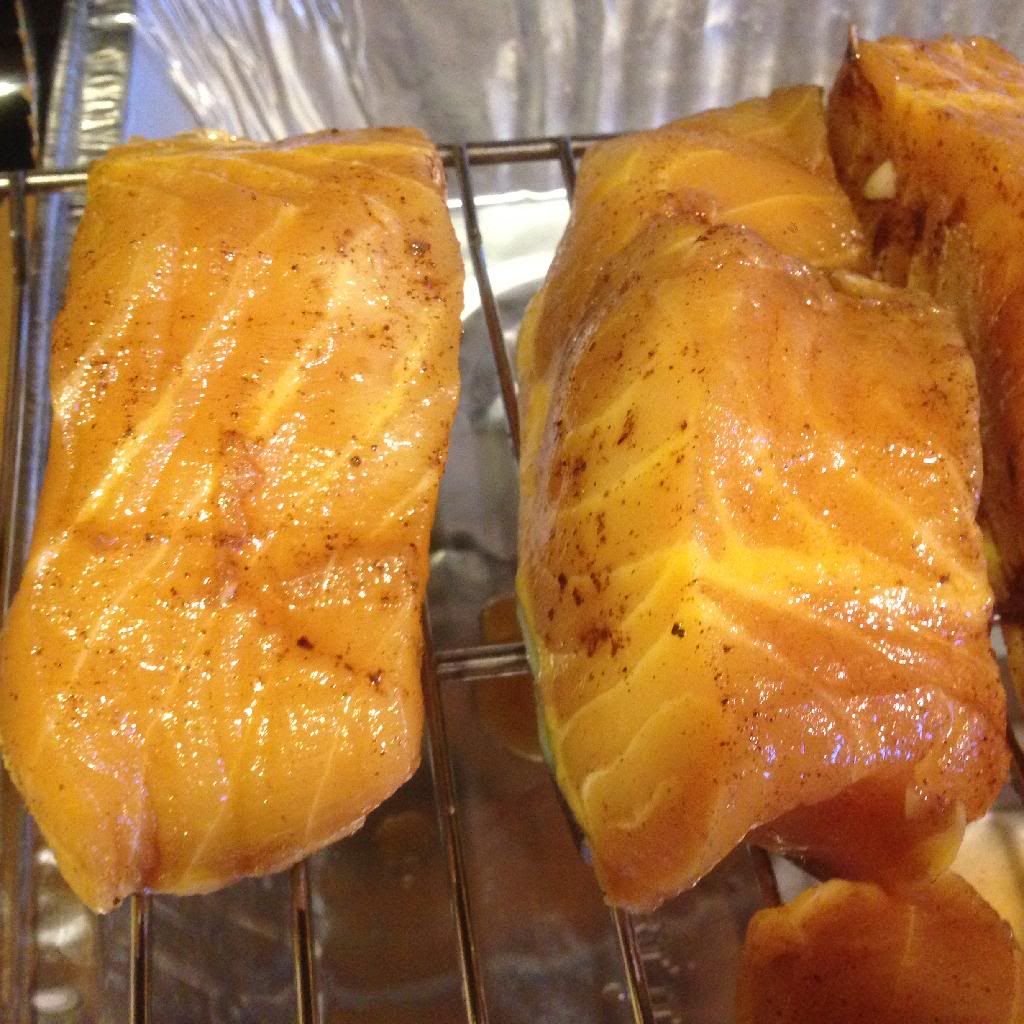 After about a 24 hours, I pulled them from the brine and let them air dry for about an hour. During this time I preheated the MES30 to 190, added a pan of water, and set up my new Maverick.
I could not find alder chips in my area, so I decided on apple.
I added new chips after about an hour and a half and rotated the two racks.
Q-view
Total time was about 3.5 hours to 150 IT on the largest fillet.
Davy's brine finished sturgeon: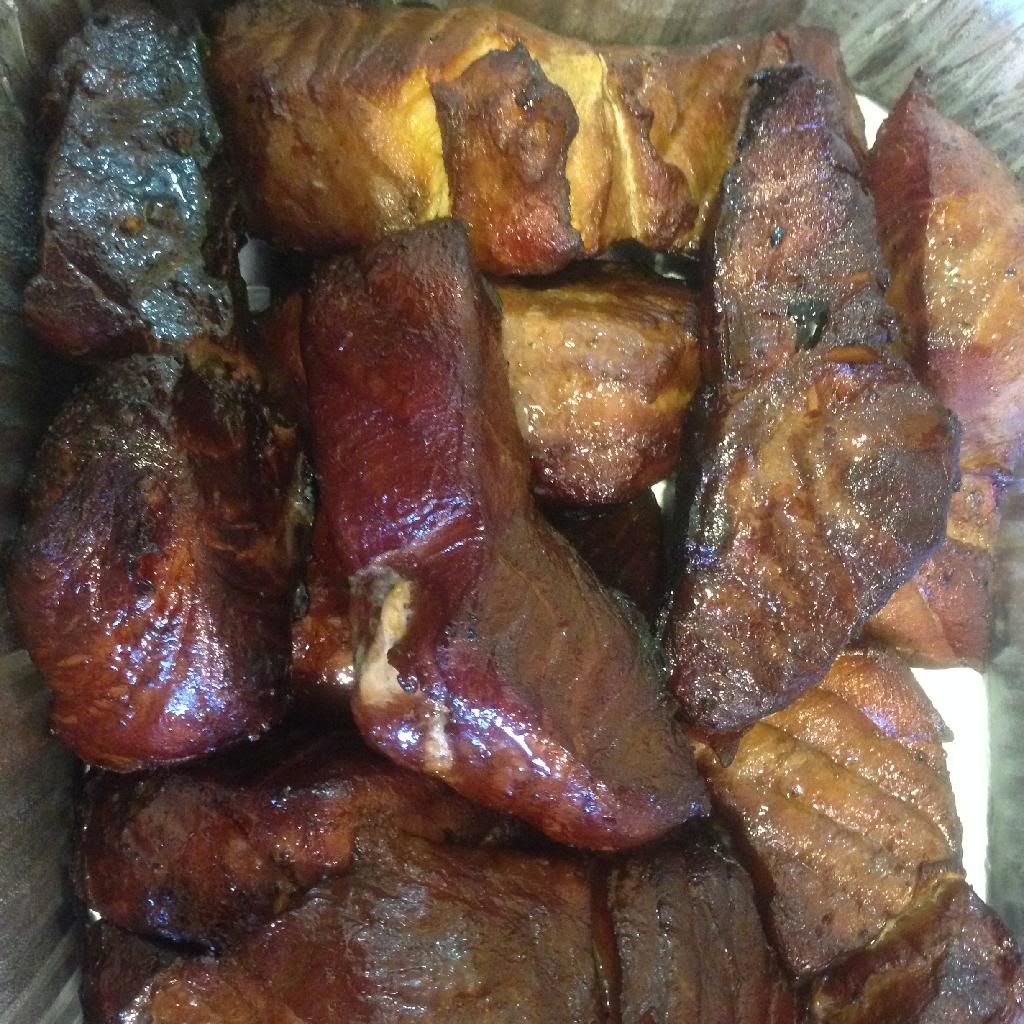 Sturgeon Candy finished shot.
Both turned out excellent. The only bad part is that I have to share it!
Tim