Thought I would try adding smoke flavor to pickles by smoking the juice and allowing the pickles to soak in the smoked juice to equalize through osmosis.  The result was a delightfully flavored pickle with a hardly distinguishable smoke flavor.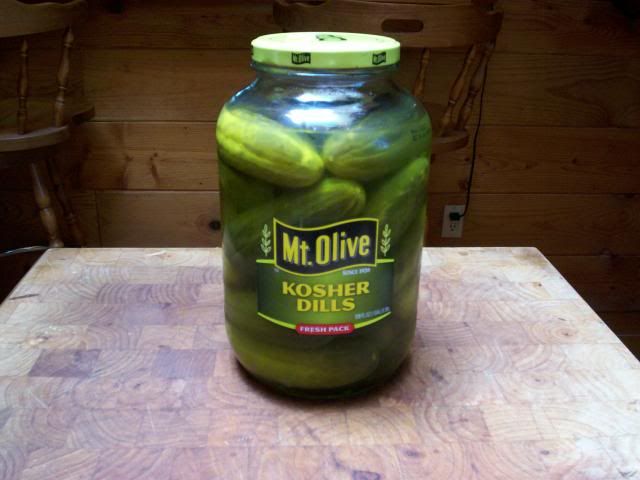 Started with a gallon of dill pickles.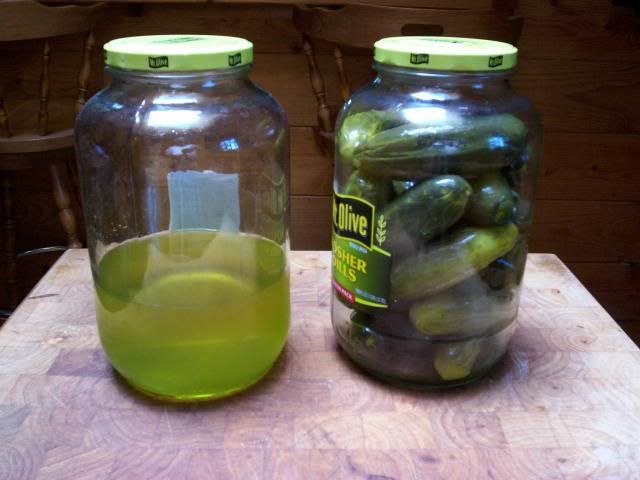 Poured the juice into a gallon jar.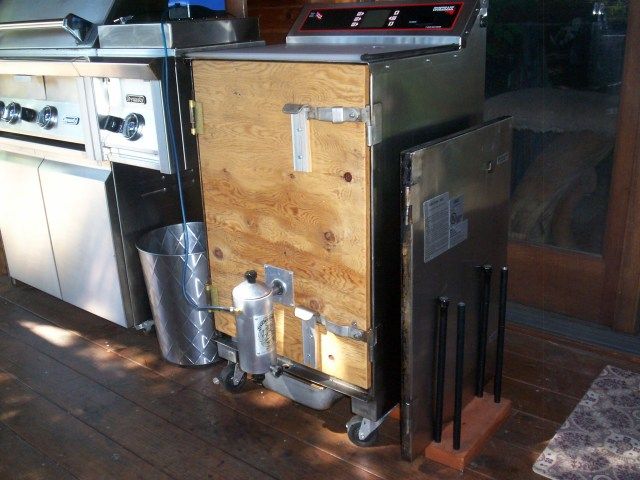 Using my cold smoke conversion on my Cookshack Amerique. Fired up a Smoke Daddy using alder chips.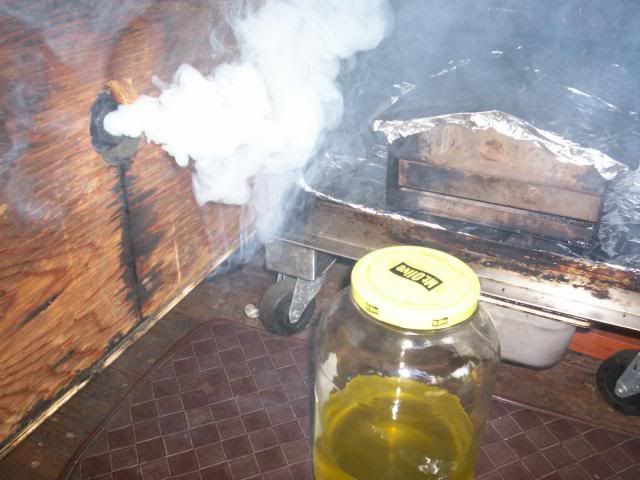 Get the smoke rolling.  Yes, the good stuff.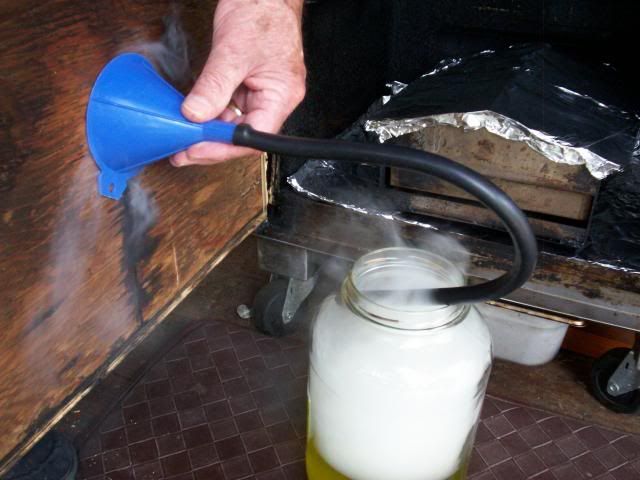 Filled jar with smoke by placing a funnel with rubber hose attached over exhaust.
Allow smoke to set.  Shaking the jar helped incorporate the smoke into the juice.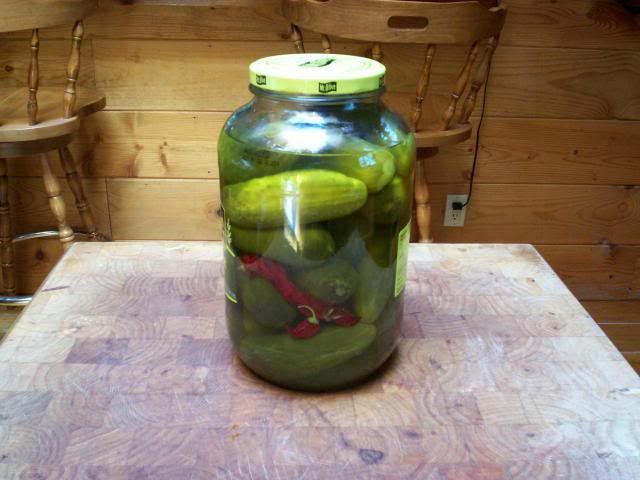 Pour the smoked juice in with pickles after adding some peppers. Allow to rest for at least one month.
If more smoke flavor is desired, simply repeat process.
Tom