Smoking lettuce for a salad can add that extra wow factor.  Any part or all can be smoked.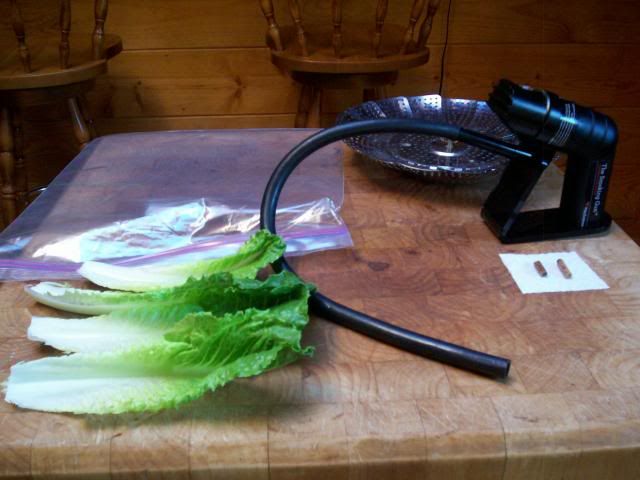 What's was used?  Lettuce, two gallon zip bag, steamer basket, hand held smoke generator and two apple
pellets crushed.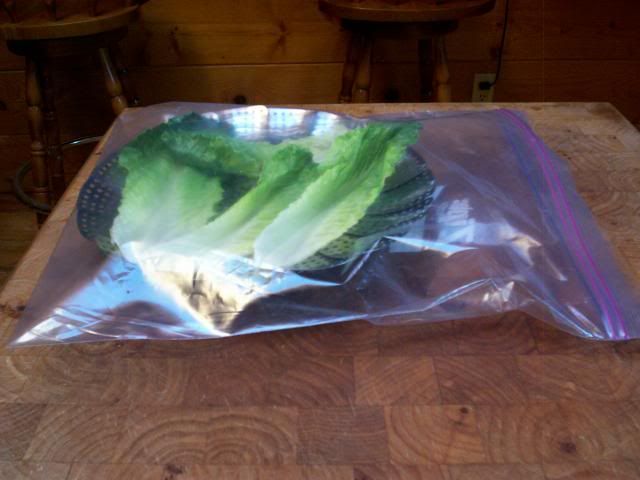 Lettuce on rack and in bag ready for smoke.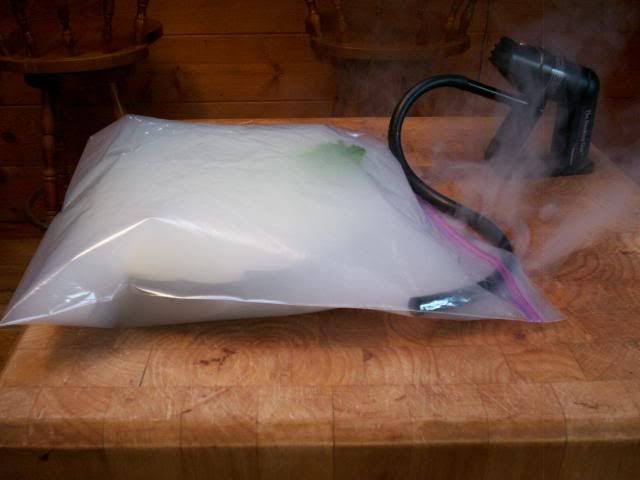 Applying a 30 second burst of heavy white smoke.  After smoke is applied, zip bag closed and refrigerate
for a minimum of 15 minutes.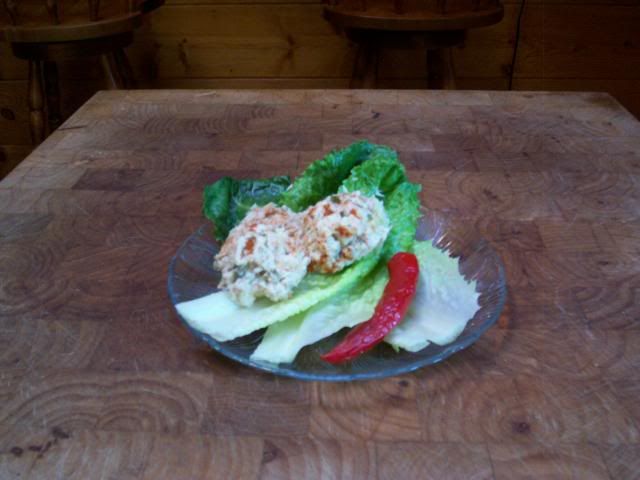 Just a hint of smoke was desired for this tuna salad.  If a stronger smoke flavor is preferred, simply repeat smoking procedure.
Tom
Edited by Mr T 59874 - 7/2/13 at 6:23am