I was recently surprised with three dozen fresh oysters from the Seattle area.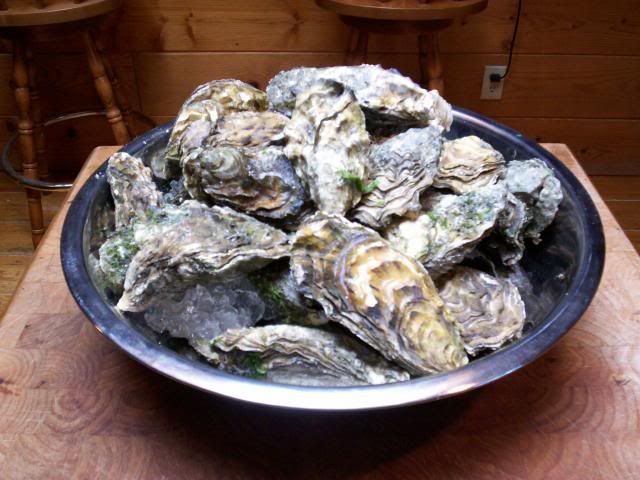 Three dozen oysters ready to be shucked.
Oysters after being shucked.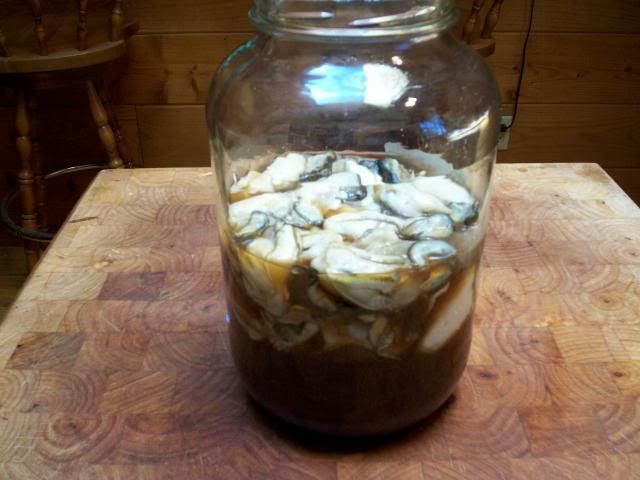 Oysters in brine for 1.5 hours.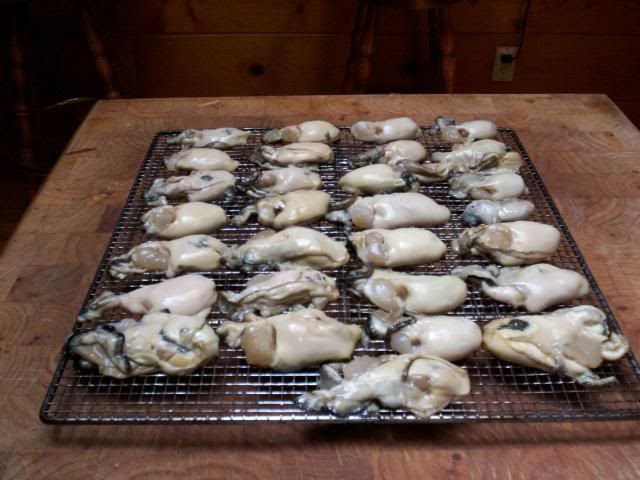 Oysters out of brine and being air dried for one hour to form pellicle.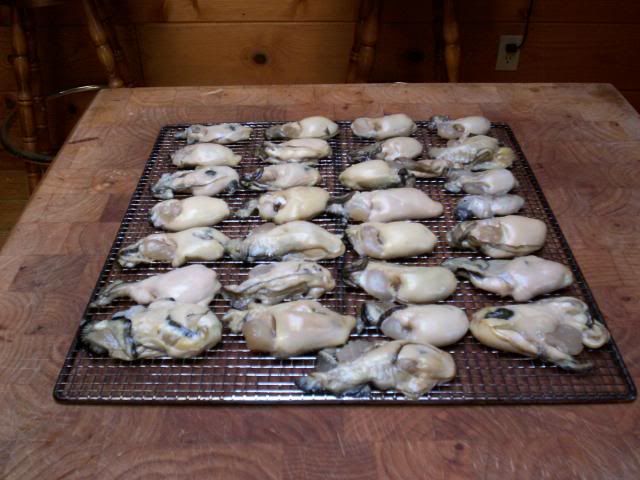 Oysters after being cold smoked for 1.5 hours using a AMNPS placed in my stove heat sink in order to provide a smooth
 very light white smoke before being forced into the smoker .
http://www.smokingmeatforums.com/t/123840/my-cold-smoking-options-w-q-view
Oysters placed in half pint canning jars.
Oysters covered with olive oil.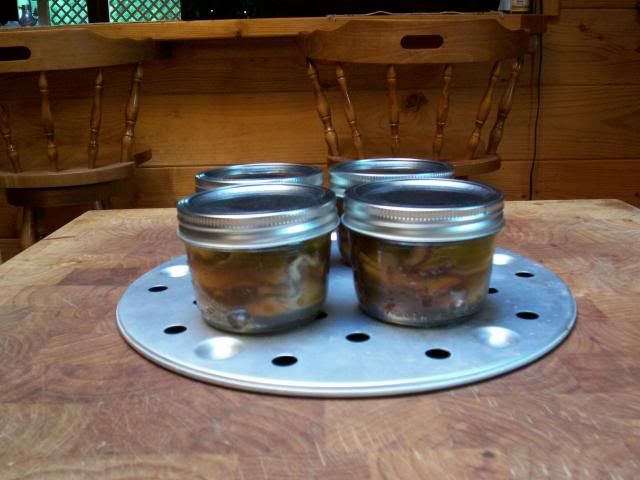 Oysters out of pressure canner and ready for storage.
Tom