Haven't made pulled poke in a while. So, I found this little guy at the market on Friday.

Cute little feller. 5.5lb's.



Molasses and BB Butt Rub.



Went into the frig for an overnight nap.

Next morning.



Used Hickory pellets for this.
Let the BEESR warm up for 15 min at #15 setting and fired up the pellets with my propane torch. Dropped the basket in and let it go for another 15 minutes at 15. Then turned down to 10 for one hour, then finally down to 8 for the ride.

Thunderstorm came through, so we moved the operation in the garage.



Pulled at 203 degrees, roughly 9 hours later. It was falllling apart!



FTC for 2 hours.

And now the good stuff.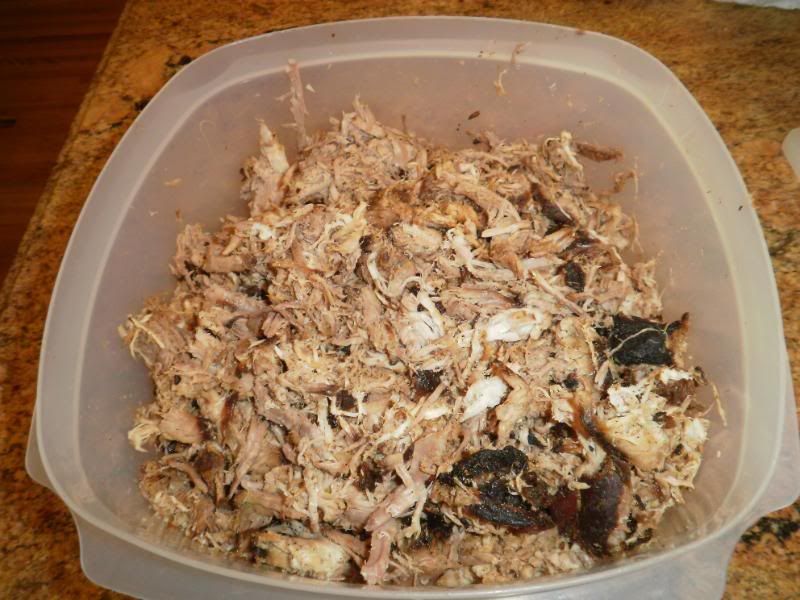 My wife made sausage and pepper with the sweet italian I made earlier in the day, so this went into the refrig. Plus I need to make a finishing sauce which I didn't get around to doing yesterday either.
Thanks for looking.