Well mixed up my meat and spices for Knockers.
Well with the wife sick so she couldn't help decided to turn my Knockers in to Logs. Hard to stuff smaller casing with one person but I did the bigger ones and done real well. So I'll slice for sandwiches and crackers and cheese.The wife loves this stuff and says the best meat she ever ate. Any way here goes.
First the players with out the meat and ice water.
Love my new mixer/emulsifier From pikeman. But found a 18 volt cordless is a little wimpy to run it with really cold meat. never the less I made it work. Now looking for a larger drill.
This is a close up of it emulsified. If my drill had been better I would have gone a little longer. Seperated batches to about 4-5 lbs and it worked a lot better.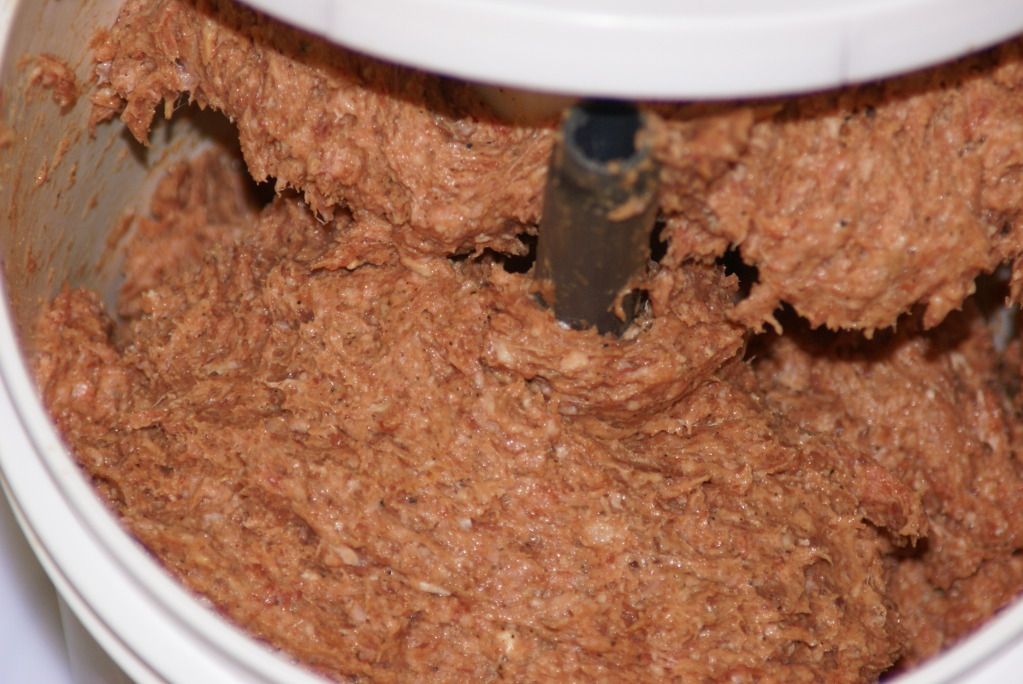 Sauseage going in to smoker.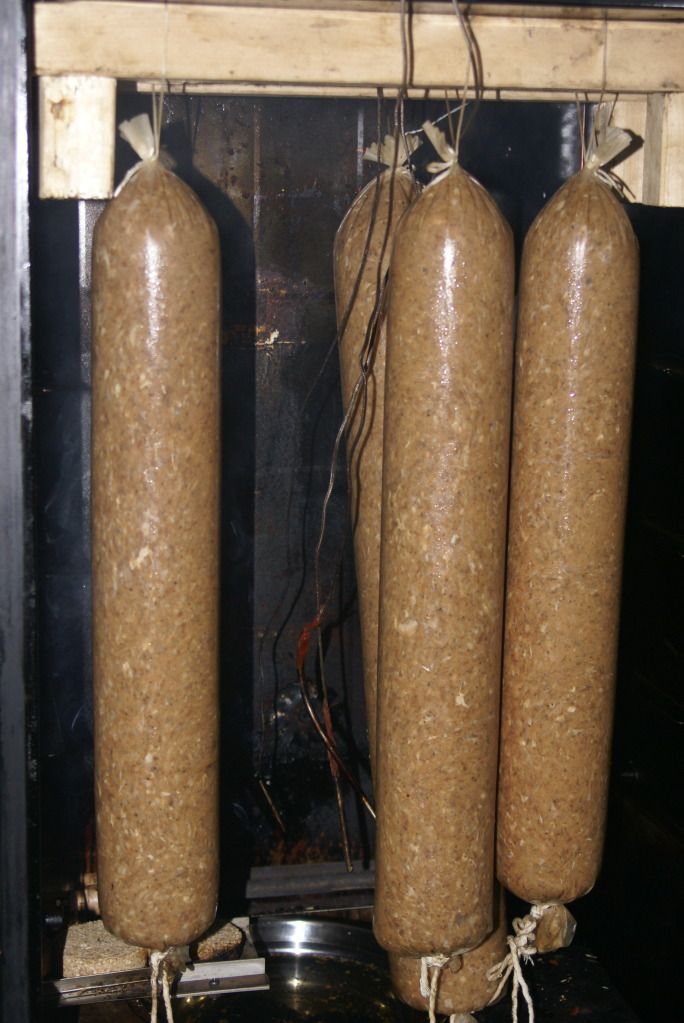 Sausage out and blooming for 3 hours then into refrigerator.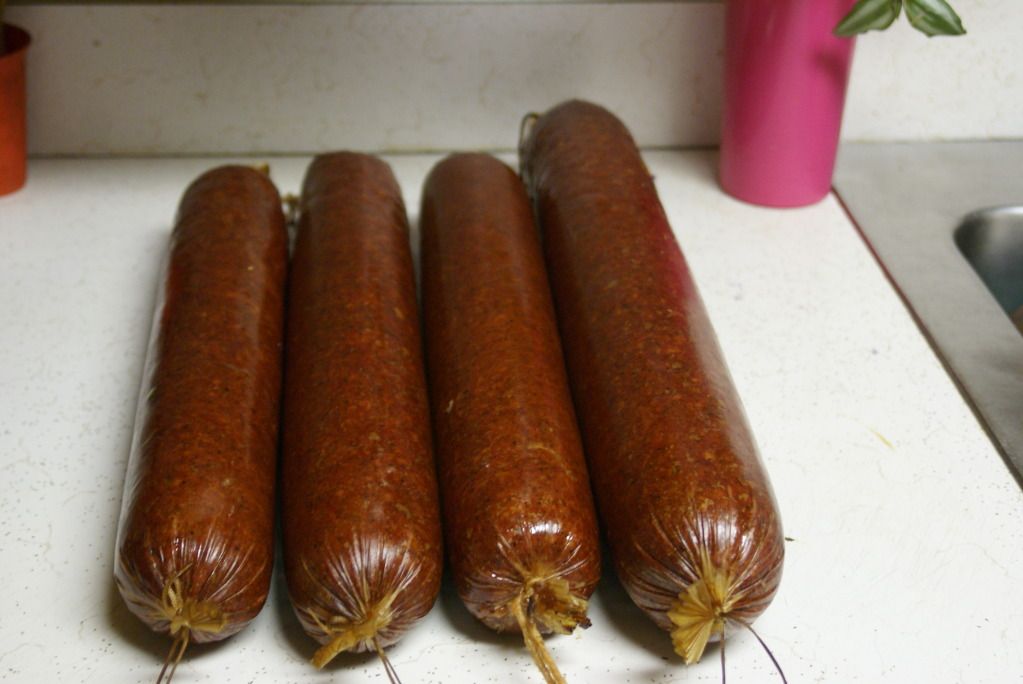 Time to check it out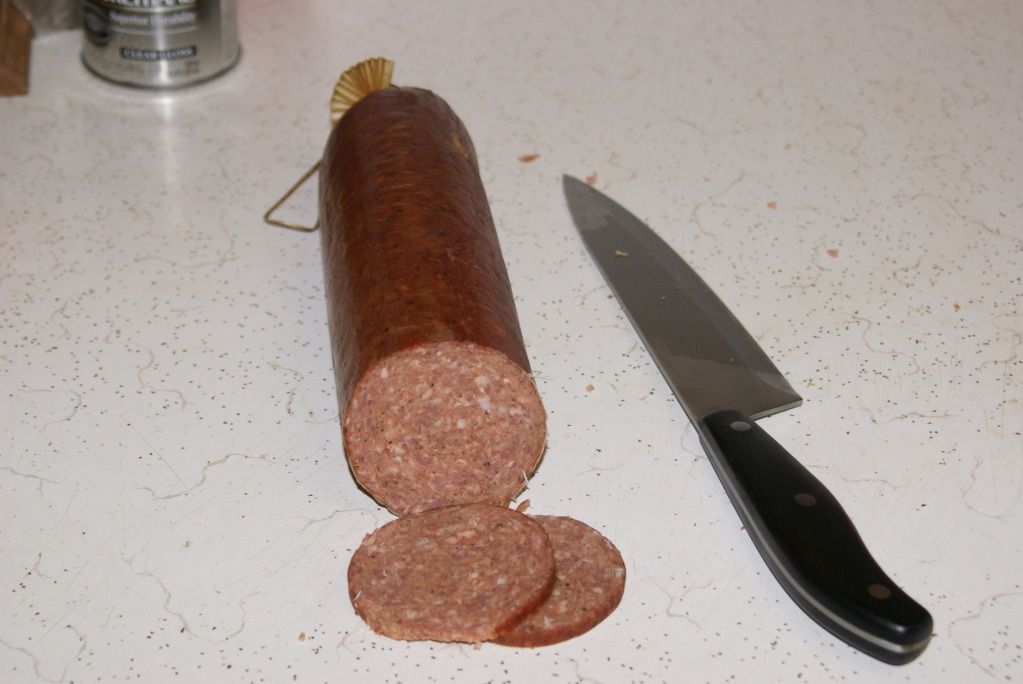 Money shot!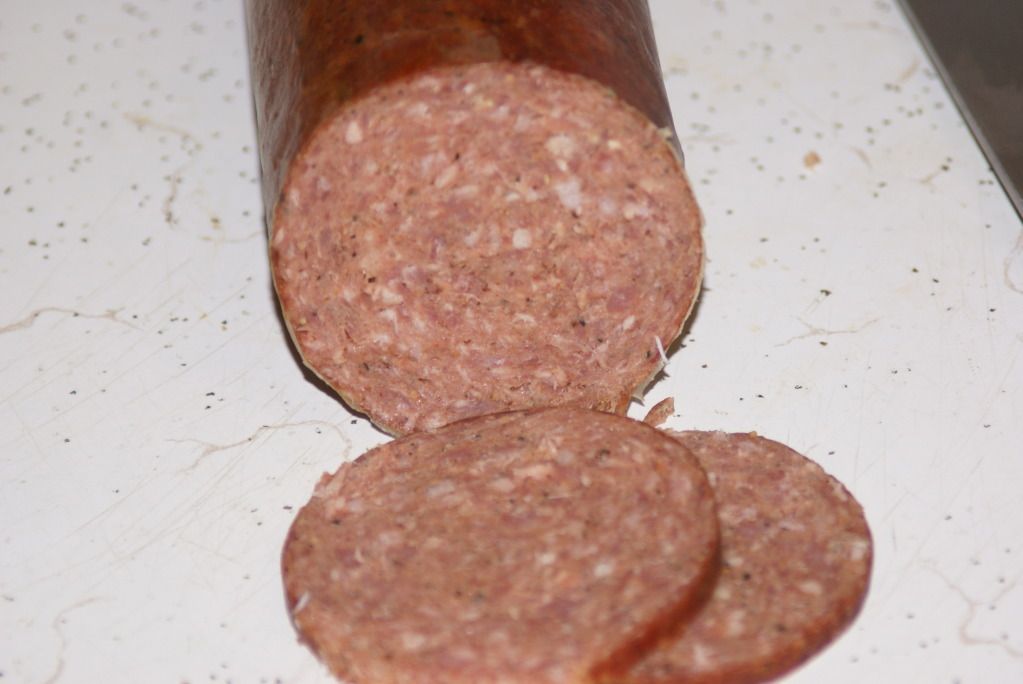 Well love my mixer Thank you Pikeman! Now since this was a late start yesterday and I don't sleep and smoke. I took it out at 2:30 am and cooled till around 5 before refrigerating. Went to bed for 2 hours and now Im up. Got to slice,Package,and share some. Then work in the garden. So a couple more cups of coffee and I'm out of here. LOL