Soaked these longer this time and tweaked the recipe a little. ended up with a 4 day brine.
Time to remove legs from brine. Wash real good and rub with Jans rub. Then warming a little.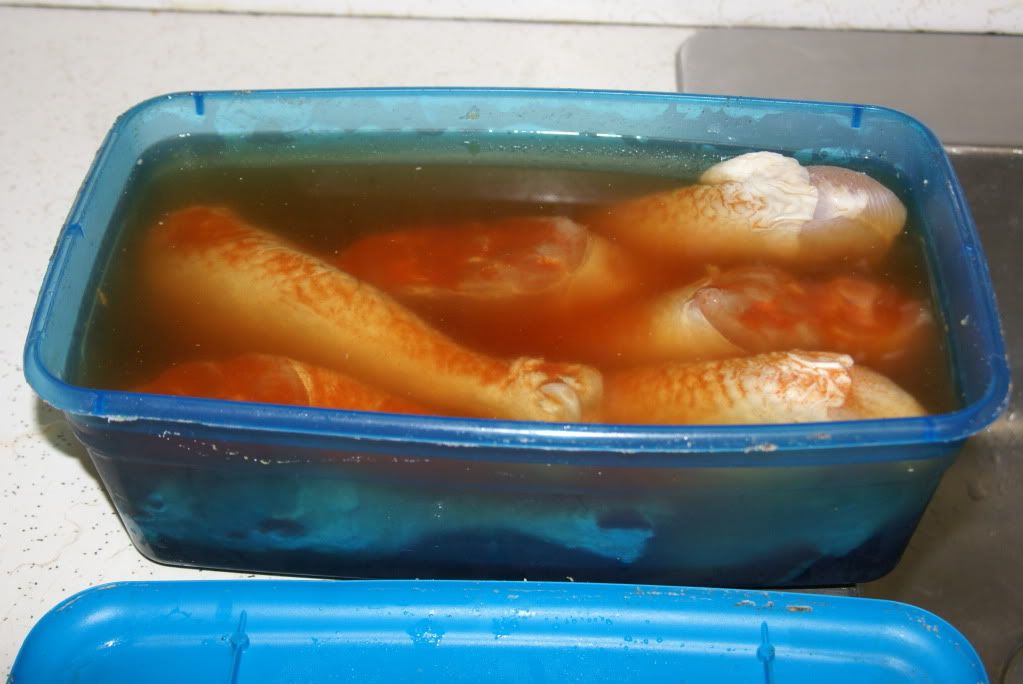 Then resting waiting on smoker.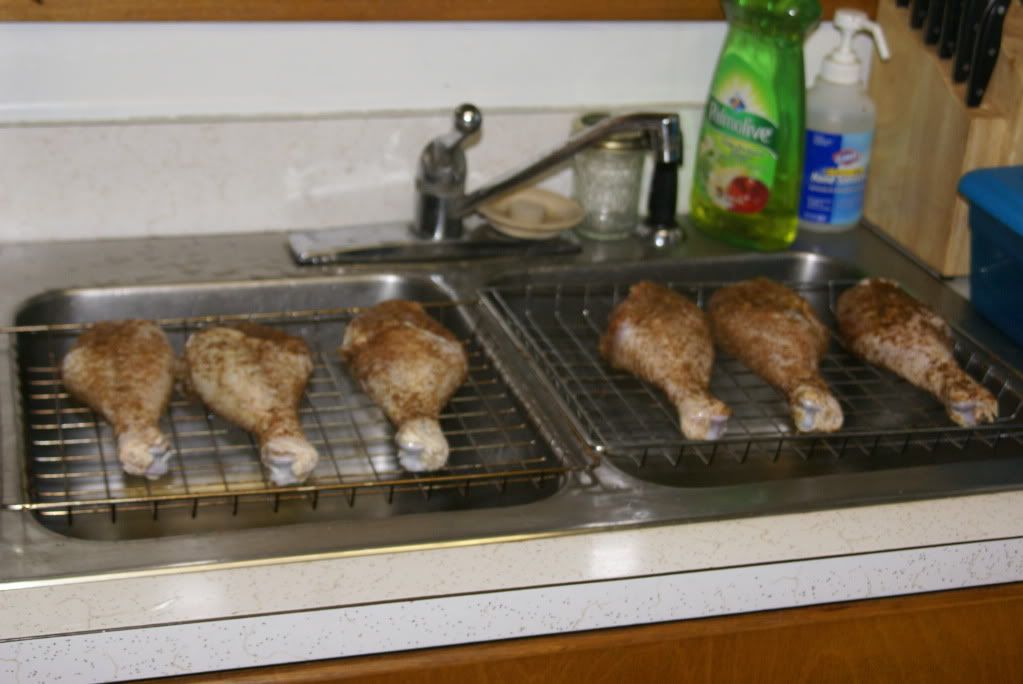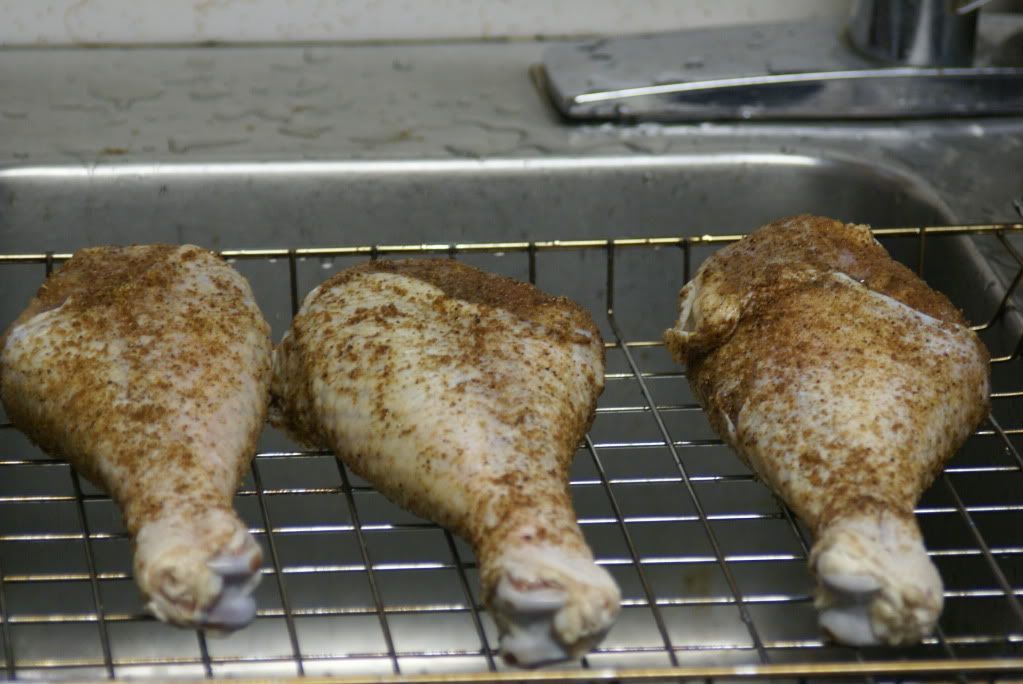 Into the smoker with 3 hours of Cherry at 225 degrees Done in a total 4.5 hours.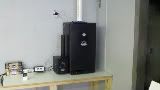 Magic moment is here.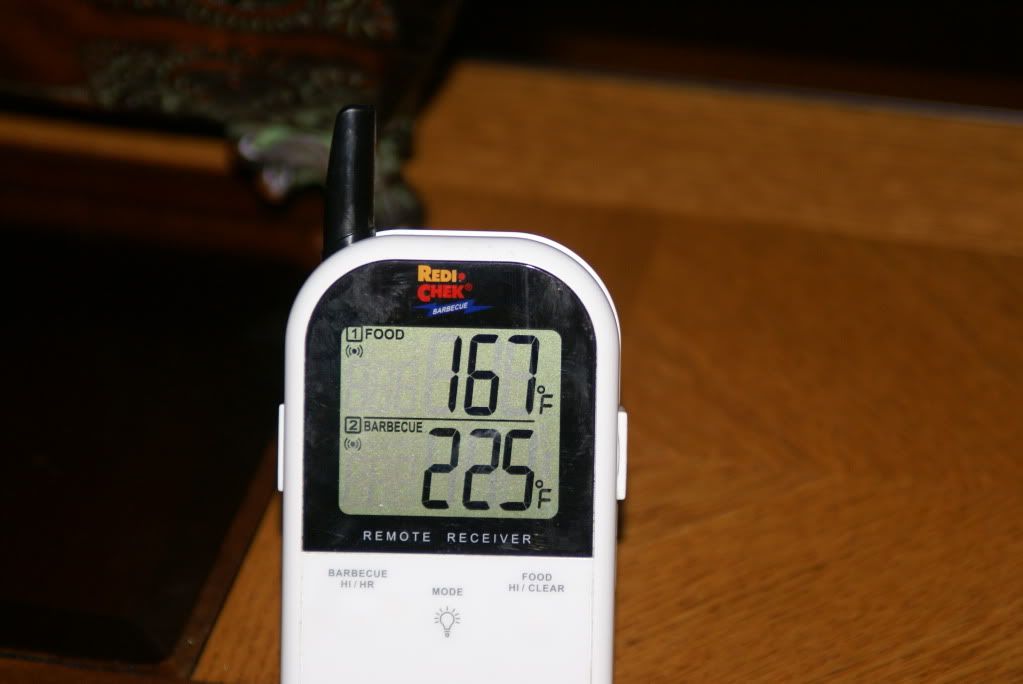 Shushhh! Don't make to much noise. Bambi is tied up in her Face book games.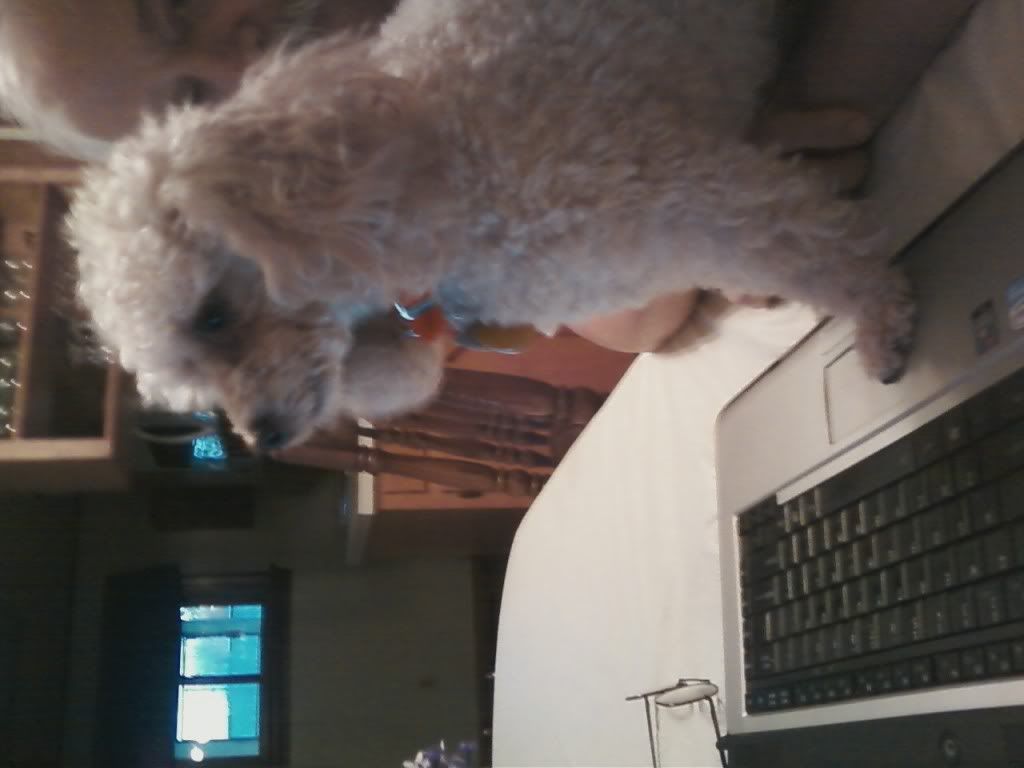 took out the first three and resting for a little while. Give the other three 1/2 hour more.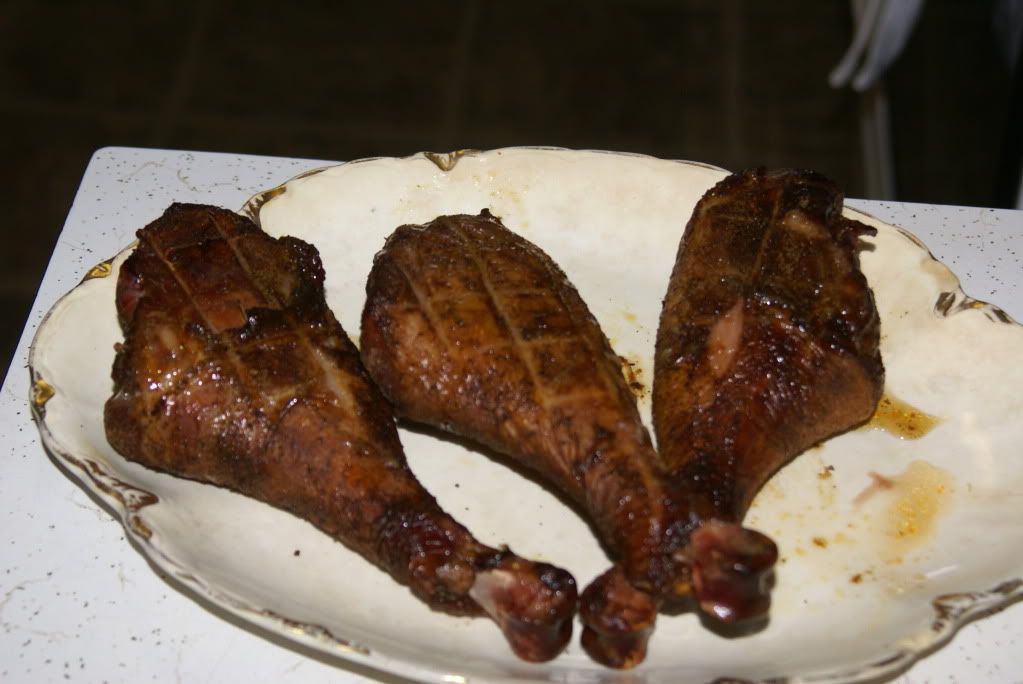 Whoops caught in the act. But honey I'm hungry ! So she makes me put it back.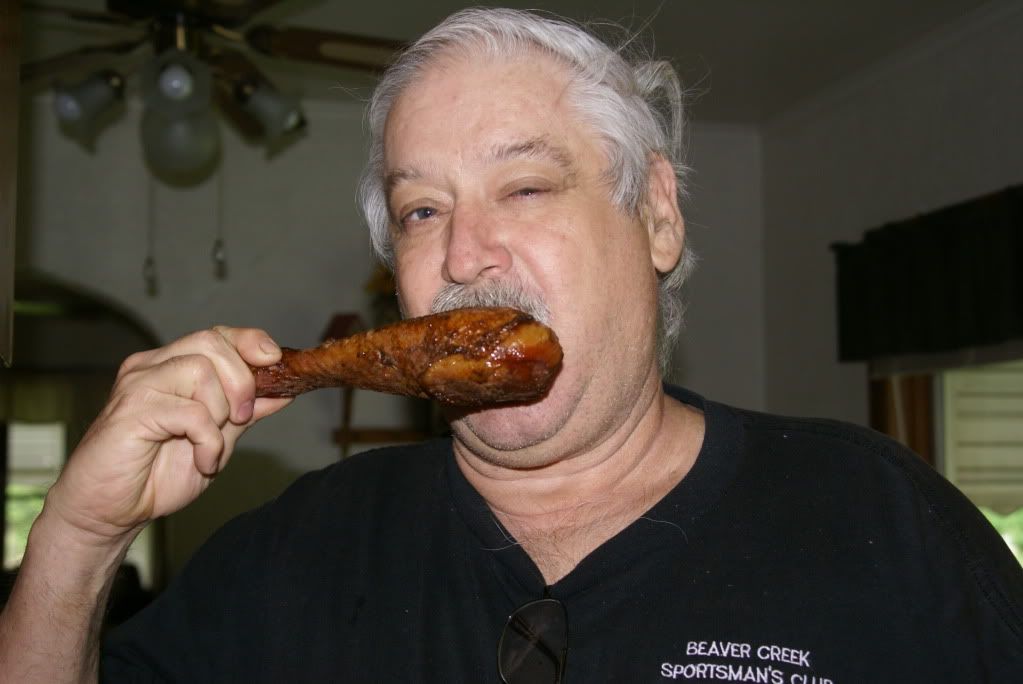 Hmmm Plates ready, Turkey, Broccoli, Brussels Sprouts, Mashed potato's and butter.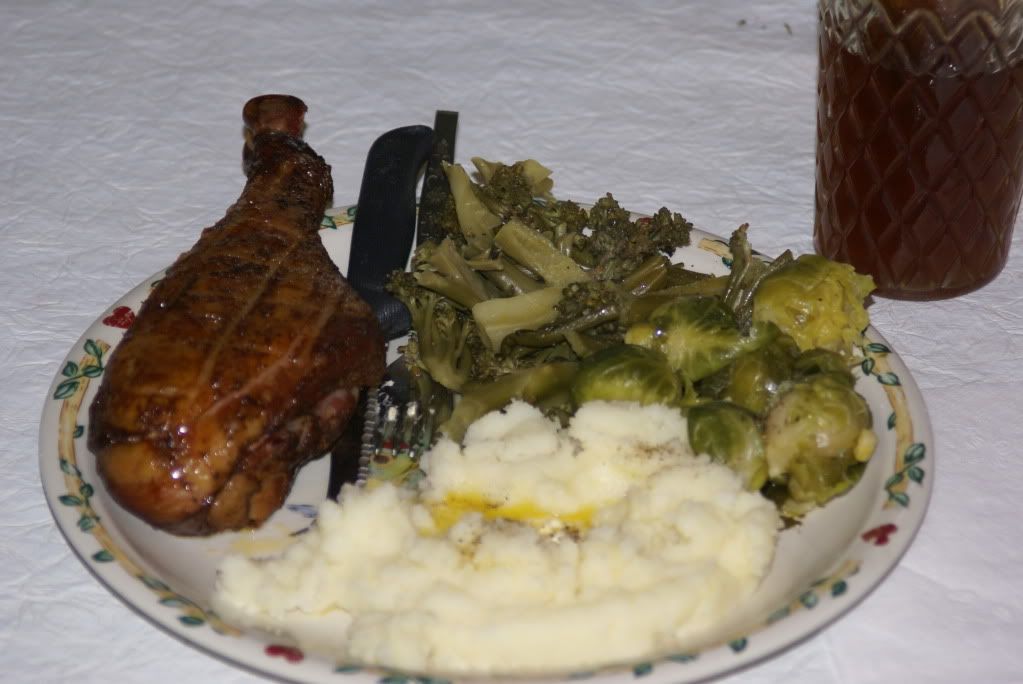 Look at that juice flowing! Moist and good.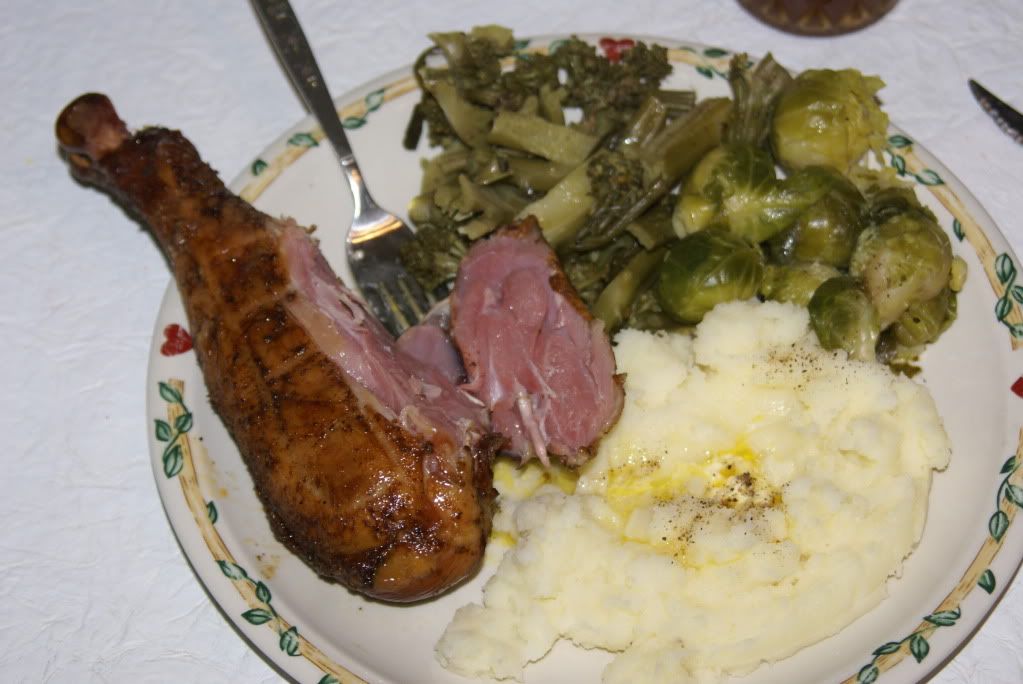 I smell Food!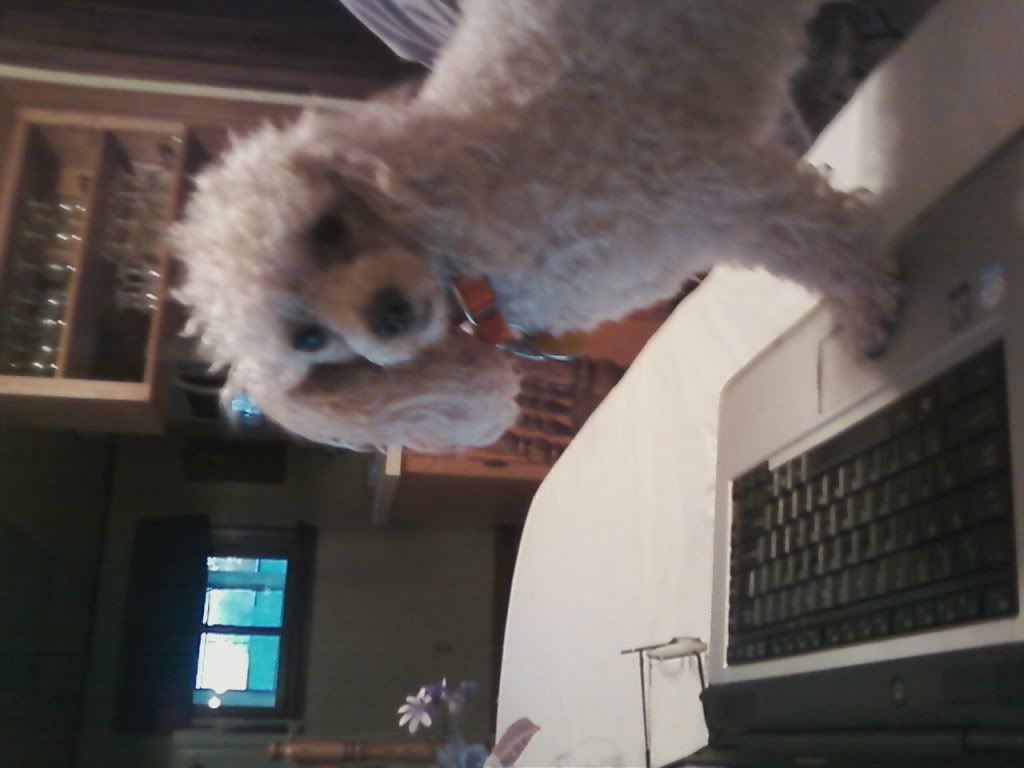 So much for my lazy day and dinner. I ended up eating two of them bad boys and the wife one. But I think our two poodles at at least one whole one between them. LOL Hope you all enjoyed this i know we did since were all crashed and chilling out. Only change next time.
3 day brine time
And soak at least 1 hour before smoking. I just washed and forgot my normal smoke. Made the skin a little more salty then I care for.
All in all a keeper for sure!
Edited by viper1 - 4/24/12 at 7:26am