Well 3:00 am the Ham came out of the cure and sat at room temp till smoker got to 350 degrees. dried it out for 4 hours turned the Ham then kicked it up to 140 degrees and rolled smoke for 4 hours. Then turned Ham again Then proceeded kicking temps 10 degrees up every 1.5 hours till the temp was 160 Turned Ham again then to 225 to finish. Hams at 140 degrees now some 15.5 hours. When Ham gets to 145-150 i'll pull and cool. Try to get some pics then. *:00 pm and ham is now 154 degrees and resting on the counter.
This is netting still on.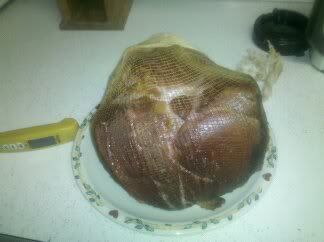 And another one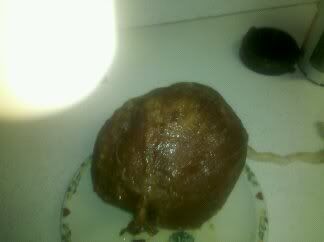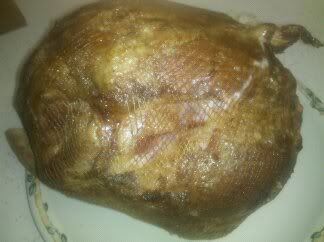 Now a couple out and resting. When cooled down I'll roll in plastic wrap and put in fridge for 12-48 hours then cut.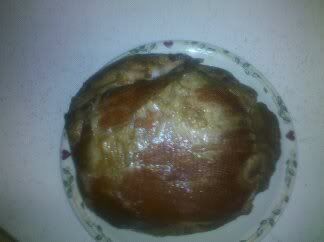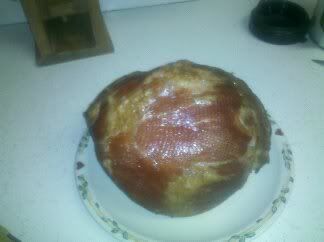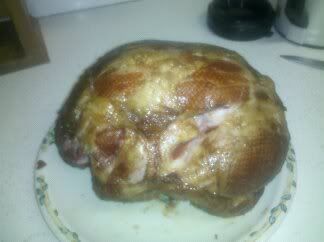 Couldn't help cutting a small slice for me and the wife to test. Flavor is great. Ham seemed tough though. I did cut the slice the wrong direction and it hasn't rested yet. Hopefully that will change. But this test is done and the recipe is definitely a keeper.