I made these a few weeks ago but figured I would share with you all on SMF. They came out real good! I'll post the recipe when I find it.
1hr at 120 no smoke to dry the casings.
1 hr at 140 with smoke.
1 hr at 150 with smoke.)
@2.5 hrs at 160 with no smoke to reach an IT of 135. (It was 20 degress outside 

)

Here we go...

5lbs of Pork shoulder and spices.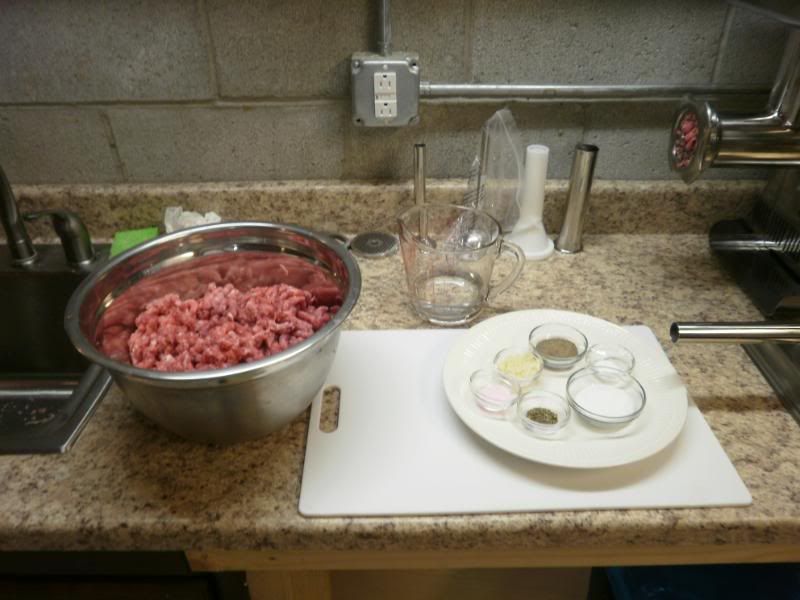 Ready to go.



Not bad for a 1st try with the new stuffer. Into the frig for 24 hours.



Doing it's thang..



Out of the smoker enroute to the water bath.



Poached for about 15 min at 160-162 degrees  to an IT of 157. Thermometer holder is made with aluminum step flashing.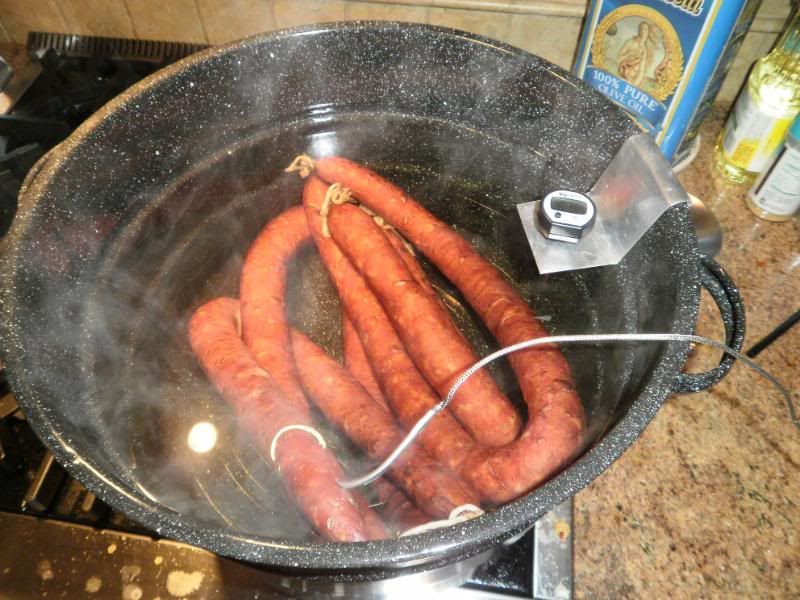 Cold water bath to an IT of 110 degrees.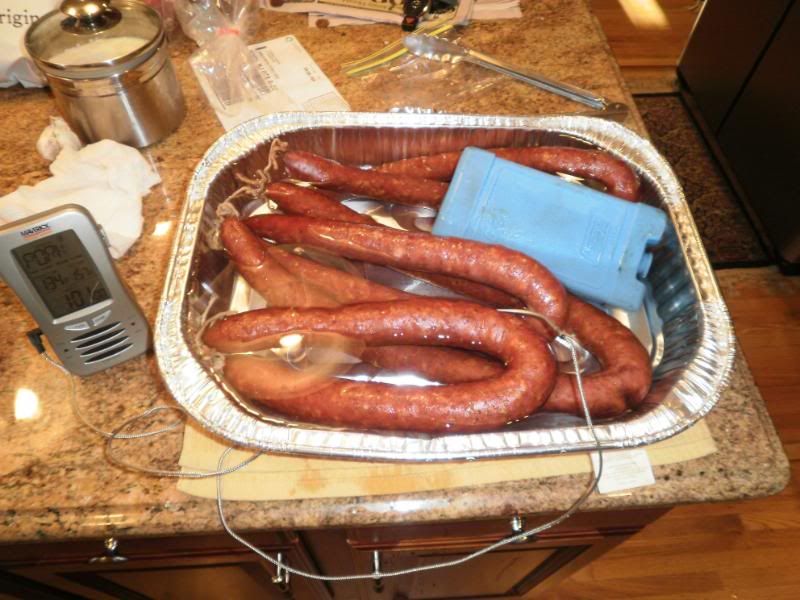 Blooming next to the bucktails..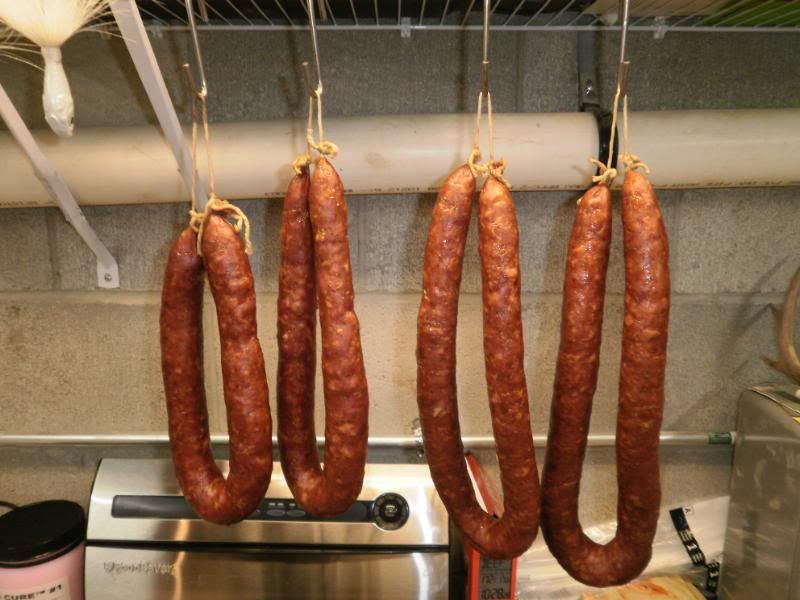 Money shot..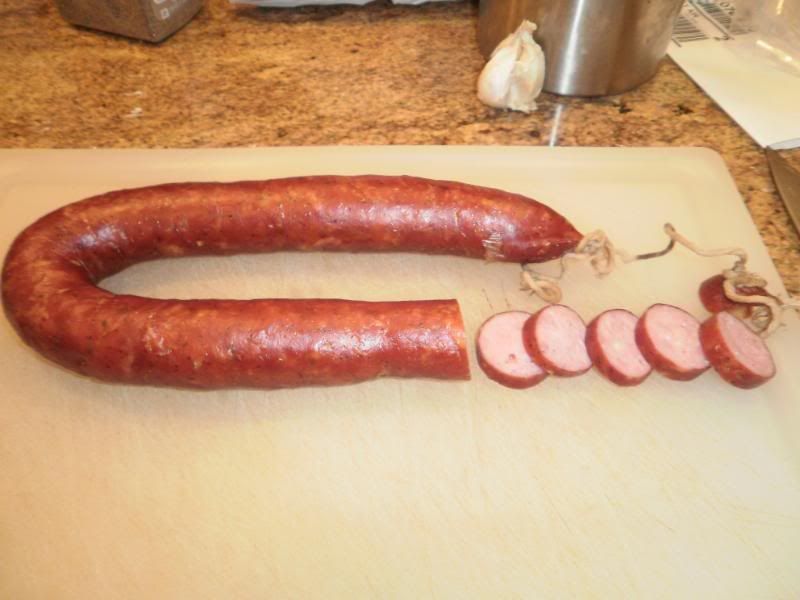 Thanks fo looking!