When I smoke anything it is outside without cover/protection from the weather.  Sometimes the weather does NOT co-operate! Since I am sure I am not the only one with this problem, I made a weather safe box for my thermos to protect them from the weather. It wasnt hard...only needed a few tools, and a few materials. so lets get started!    I had a crude prototype that i made out of a plastic food container from some nuts I had purchased at the crocery store.
To make a short story shorter....It got woreout. So I decided to continue with this idea but improve its design.
I had a weathertight box I had picked up from BassPro Shops as protection for my digital camera on my salmon fishing trip
And a seal for the weather tightness....never mind the holes....you dont see those yet.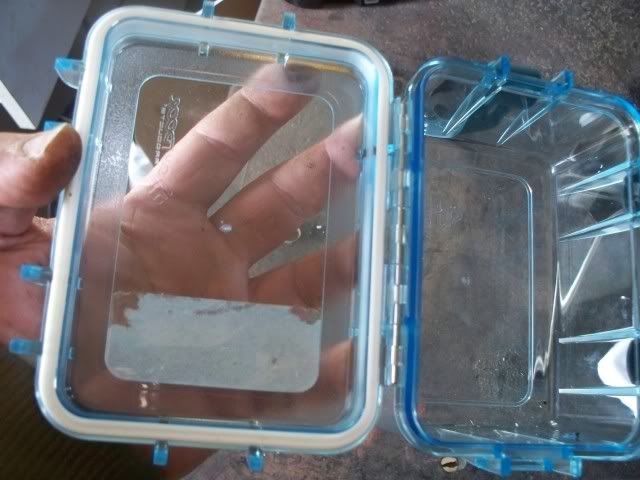 As many of you know the ET-732 has thicker probes than the ET-73. this requires a 1/4" hole for it to fit through.

So with a mind as to where the probe wires will be exiting the box, drill two holes...This is why this cannot be called a weatherproof  box.

The thermo fits nicely ....It will also accomadate the ET-73 you will just have to loop the probe wires a bit to feed them through the bottom holes...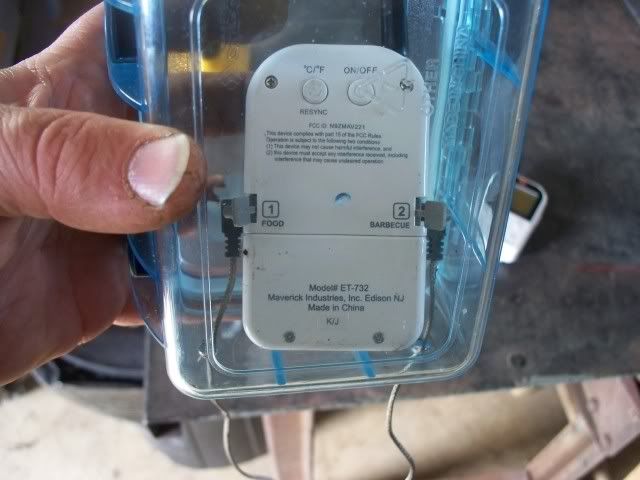 This Box came with a strap attached that makes it easier to mount it to your smoker...I added the  S hook.

I mocked up a mounting pole for my UDS to see if it will work. It is actually threaded lamp cord rod so it has a hole in it for the s hook. you could use electrical conduit also.

Time to power up the thermo...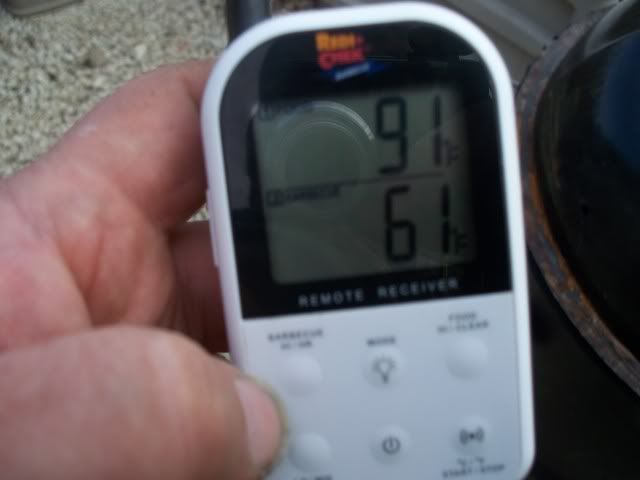 I tried the range to see if it would be affected but all seemed to be fine. I could even get signal in the basement.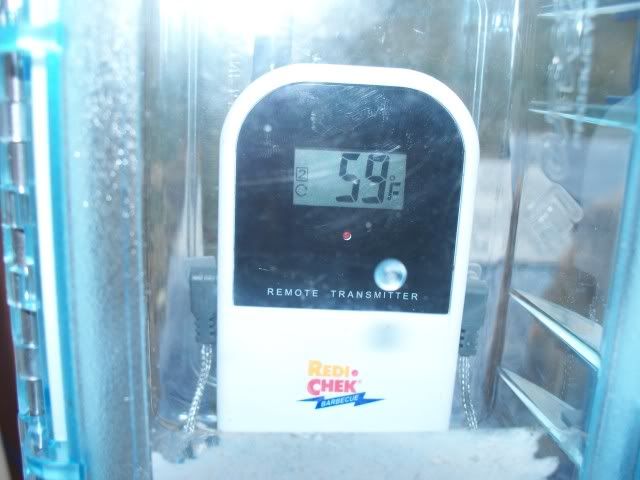 I am going to weld a piece of pipe or conduit to the outside of the smoker that I can put this rod down into as a holder. This keeps the rod removeable rather than welding it right to the UDS.

I have another mount for my custom verticle smoker I just installed during an upgrade I am doing.
This design makes it nice if you dont have a table next to your smoker to place your thermos on ...keeps them safe from the weather...and up where eager helpers cant get ahold of them........
Thanks for checking out my Idea!
SOB 
Edited by SmokingOhioButcher - 3/30/11 at 6:29am