Master of the Pit
SMF Premier Member
4,519
3,330
Joined Apr 17, 2020
With the cold temps and some of the soup posts I've been seeing I felt it was time for a little of my own.
Tortellini Soup
1 pd lean ground beef
1 pd mild Italian sausage
28 oz can diced tomatoes (unstrained )
4 cups beef stock
15 oz can mixed veggies
15 oz can kidney beans (drained)
1 onion
1 bell pepper
20 oz tortellini (frozen or fresh)
salt and pepper to taste
protein browning in grandmas 100yo CI skillet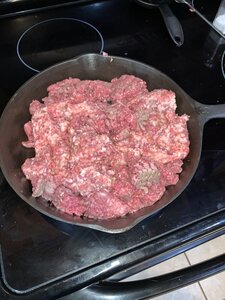 after the meat browns cook onions and peppers til soft (back with the CI)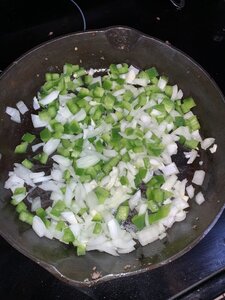 everything into the Crockpot to simmer during the day. About 30min before your ready to eat dump in the torts. Let them cook tender but not mushy.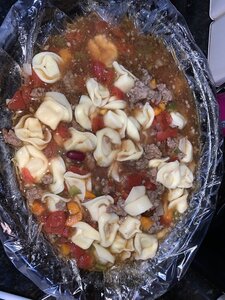 Fresh grated parm and a hunk of bread to top it off.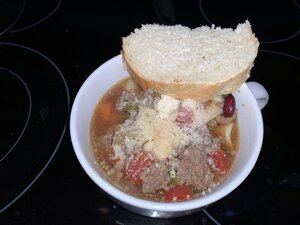 thanks for taking the time to look.
Jim