Smoking Guru
Original poster
OTBS Member
★ Lifetime Premier ★
Blueberry over a year old now and Wow! Pretty awesome stuff. Strawberry coming up on a year. I tasted at 3 months and was not sure about this one. This the first time since then I tasted and it turned out wonderful! These wines really need to age for a year. They both fermented very dry but I been adding some sugar to the bottle few days before drinking them. To bring out the fruit flavors they need some sweetness. Been working on some flavored spirits and friends seem to be really enjoy them. Recently did Peach and also Hazelnut.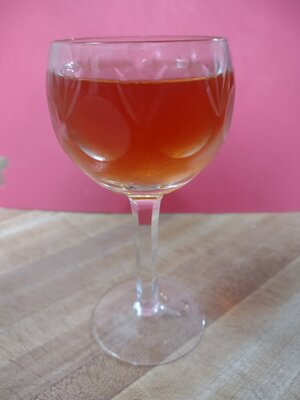 I really love these bottles. Makes it so easy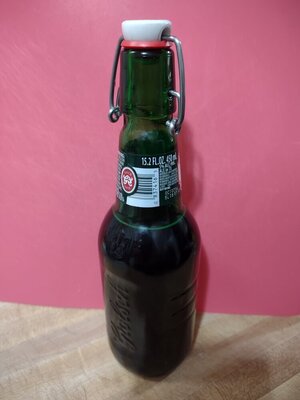 Here are the links where I started them.
Got my Mustang Grape Wine bottled this morning. Not sure if going to be any good or not. Will check in 6 months. I love Horton Tower Series Blueberry wine. It is seasonal and $15 a bottle when you can find. I thinking about trying to make some. Walmart has 3 lb bags for $7. I thinking 4...

www.smokingmeatforums.com
Finally got my Strawberry Wine going. I am so happy with my Blueberry had to do this. Started with 16 lbs Strawberries. Heat up a gallon water with 8 lbs sugar to 100 degrees to dissolve. Crushed 4 lbs at a time with potato masher. That not as much fun as it sounds! This time made sure...

www.smokingmeatforums.com
Last edited: