Master of the Pit
OTBS Member
SMF Premier Member
3,159
3,229
Joined Aug 1, 2018
This was about 4" thick cut from rib roast last year. Used some Hardcore Carnivore Black and let sit for about 5 hours in fridge. Took out hour before smoking. Figured this would be a good seasoning run for the new Char-Griller. Ended up taking couple hours with grill running over 350. This was one of the best tasting Ribeyes had in a while. Plan was to sear but when open lid at 115 had great color thanks to that Hardcore Carnivore Black so let go to 125.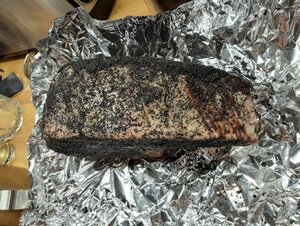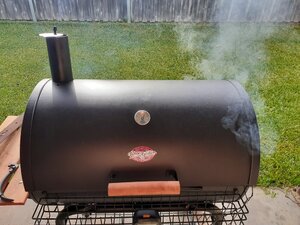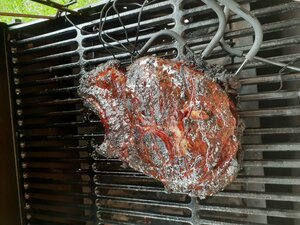 I really liking this seasoning on winter squash. Roasting the only way to go. Just need a saw to slice the things. Need to start nuking a little first. Was planning some zucchini noodles but somehow never got done. Might of had to do with that 120 proof whiskey.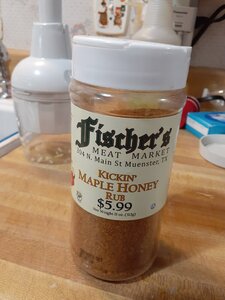 Kind of messy but was really good.
Got me another sinus infection or cold. Whatever it is it is kicking my butt. Had to pass up golfing with friend today. Been over 10 years since played.