Epic Pitmaster
OTBS Member
11,184
3,210
Joined Apr 4, 2013
Boy is that description a mouthfull or what? LOL
Without a load of explainations , I figure everyone knows how to roll up enchiladas. I added 2 modifiers.
I grilled/smoked a chicken last night and itt was amazing. Soooo I stripped and shredded one breast. It was perfectly cooked yesterday and smells soo good!
Here is the link to my Chili Verde sauce ::
https://www.smokingmeatforums.com/t...ken-enchiladas-foamheart.291625/#post-2008738
BUT my good buddy BDSkelly turned me on to Herdez Green Chili Enchidala Sauce, I will not say its as good as my recipe, but its almost as good and comes in a jar premade, wow who coulda seen that comming?
Great ingredientts make good food, You can not mess it up.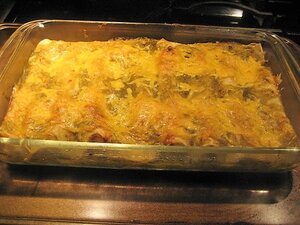 I have started making larger dishes of these, people are just greedy LOL
A bit of Red Rice......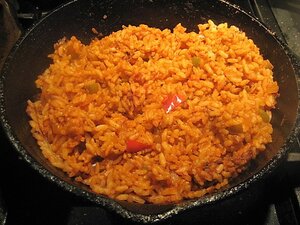 And a bit of Homemade (Thats right home made Frijoles Refritos) Refried beans from left over pinto beans and there is no comparison to that stuff in the cans. Hard to beat pintos and lard w/peppers !
Thats it just sharing another variation for using left overs! That was/si the best grilled/smoked chicken I have had this year, sooo good! Makes all the diference.
Thats it, Oh and Tropics, you can do a cold longneck or two with this meal!!
Thank all for looking in.