Hey all Barbarian here checking in.
It's been a while, I hope everyone has been good.
Any ways Mrs Barbarian...(she would kill me if she see me calling her barbarian) has a nephew getting hitched here soon and we were asked to smoke up some beef so here it is fellas
I seasoned it up last night with salt, pepper, coriander, celery, mustard, onion, garlic, smoked paprika, chipolte and a bit of cane sugar. Stuck it in the fridge over night and got it on the smoker around 7 this morning.
Here is the first picture, I'll update along the way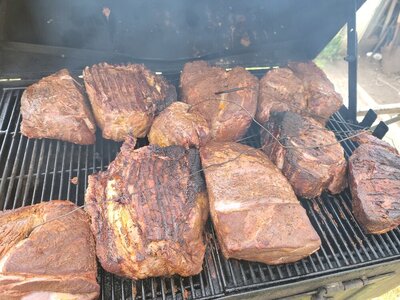 After an hour I had to rotate a few around away from the fire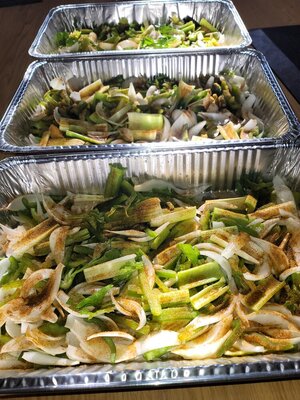 Got the veggies cut and ready with some EVOO and some more seasoning they will go in the smoker right by the fire to caramelize a bit.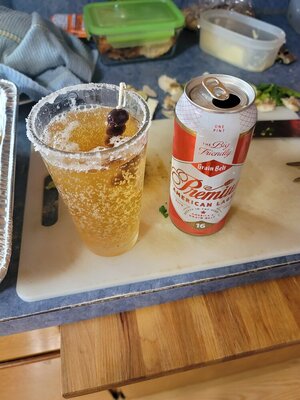 It's after ten so time to bring on a South Dakota Martini
A picture of my setup
Veggies are in under the meat catching drippings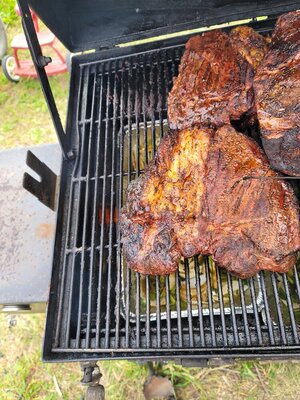 I want to tear into it now it looks and smells amazing.
I'm shooting for a smoked prime rib flavor on a tender shredded beef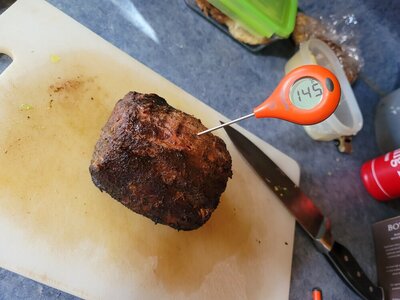 Not sure if anybody noticed but I snuck a 2 lb eye of round roast in there (the Lil guy in the center) pulled it and it's resting for dinner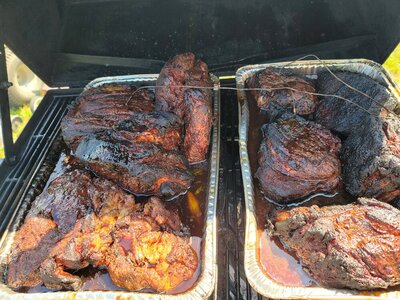 Chuck is in with the veggies, beef stock, w. sauce and cabernet
Eye of round
Dinner, coleslaw and cheese curds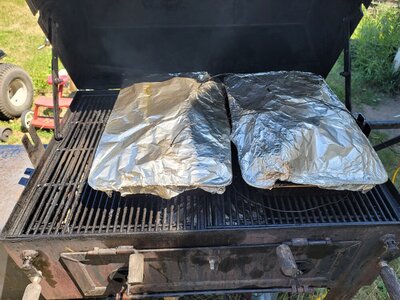 All foiled up and now comes the waiting game
12 hours later, fork tender and beautiful smoke ring
Pulled up and ready to chill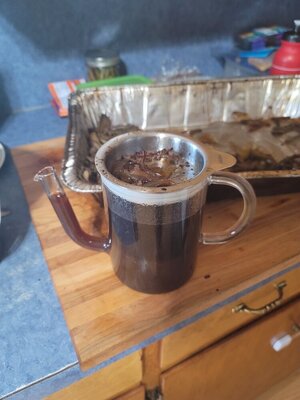 Separating the fat off of the au jus
Well folks that's about the end of it until the wedding hope you enjoyed!
Last edited: