Picked up a granddaughter Friday afternoon and was informed that she wanted chicken legs Sat and ribs on Sunday. And as she is in charge, we went on a shopping spree.
Got her chicken legs and quarters for us. Dusted with Yardbird rub then let them roll at 250 for about 90 mins the cranked the 1050 up to 550° for some color. No char for her please. Took them to 180 IT and no pink flowing liquid is allowed in this house lol.
Quick easy cook and everyone was happy. Love the YB flavor and plenty juicy. No plated pics but served with corn on the cob and peas.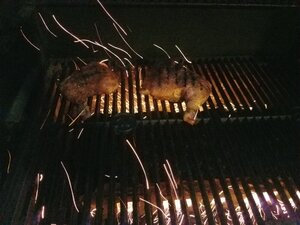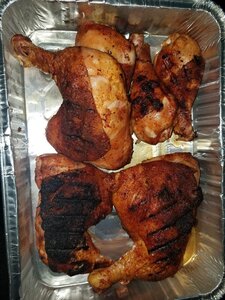 Thanks for looking.
Putting her ribs on now
Keith