Epic Pitmaster
Original poster
OTBS Member
★ Lifetime Premier ★
Dec 14, 2013
15,161
13,432

bill ace 350
inspired me when I saw his German themed pork plate the other day . Still has my mouth watering .
I had a whole boneless pork loin that I needed to do something with . I cut a 3 pound hunk out and got it cured up to go into a Umai bag in a couple weeks .
Then double cut some chops with the rest . Decided to butterfly them . Seasoned them up with some Canadian steak and vac sealed for the fridge .
Here's the basics of how it went . Cut the chops earlier in the week .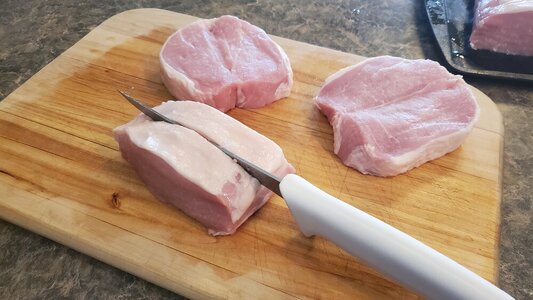 Vac'd and in the fridge for about 3 days .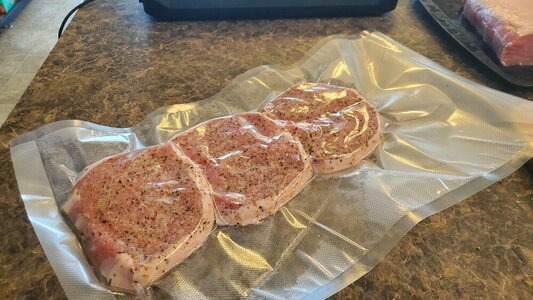 I had some dough in the fridge from an old family recipe that Ryan and myself have been
" De-coding " I think we have it figured out .
Baked up another batch .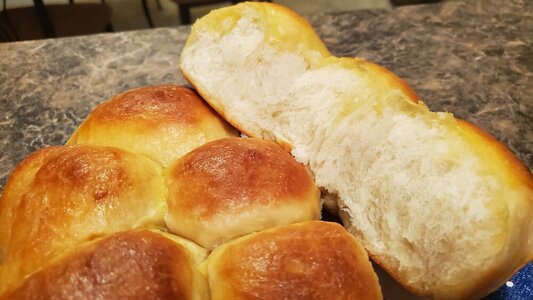 As I kept thinking about Bills pork plate , I got to thinking about Schnitzel .
Got the chops out to warm up on the counter . I just left them in the vac bag
and pounded them as thin as I could , right in the bag .
Basic 3 stage breading . Flour , egg , then Panko .
Then into a 1940's or 50's Wagner Sidney 0 That came from my Grandma .
I ate plenty of chops from this when I was a kid .
Enough oil in the pan so the chops float .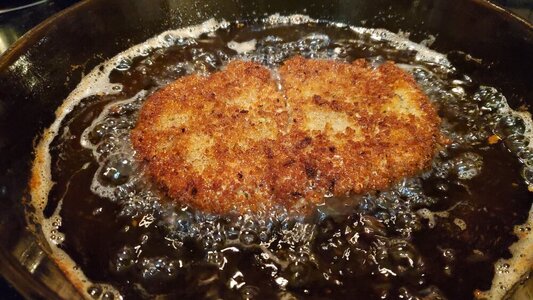 All 3 fried up and on a rack to drain and stay crisp .
I didn't have any potatoes , so opted for some mushroom rice .
Knorr's brand , and roasted some carrots in the oven .
Squeeze of lemon on the chop . Don't skip the lemon .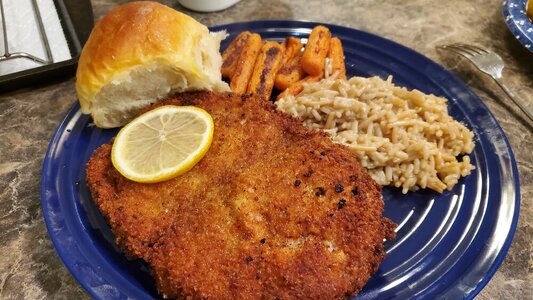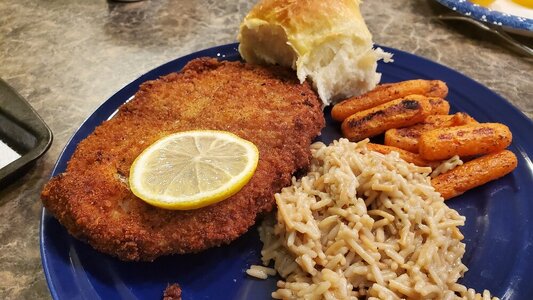 Chop was really tender . That long dry brine under vacuum works good .
Coating stuck good too . Nice and crispy .
That skillet I used is like glass . Cleans up nice .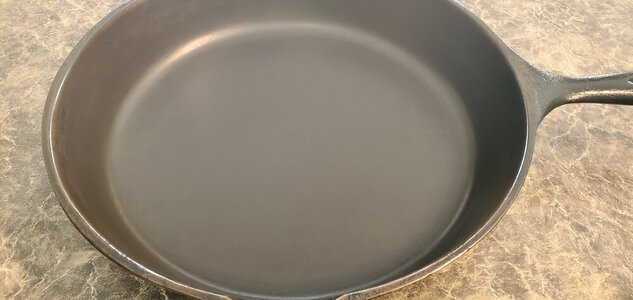 Thanks for lookin .
Last edited: