Smoking Guru
Original poster
OTBS Member
SMF Premier Member
After a two week battle with the 'vid and finally going back to work to do a 4 day 12 hour stretch I was craving breakfast. Saw on the instagram where a fella made French toast using vanilla ice cream as the base. Was finally able to have all my littles ( grand daughters) over. So breakfast was on the menu!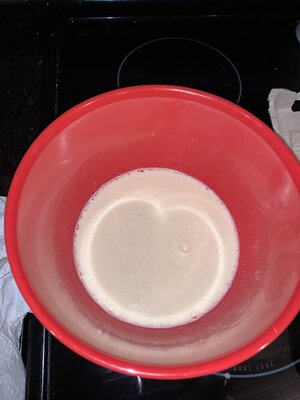 4 scoops vanilla ice cream
2 eggs
brown sugar
kroger had thick sliced bacon in their meat case with Nashville hot seasoning. Had to try that also.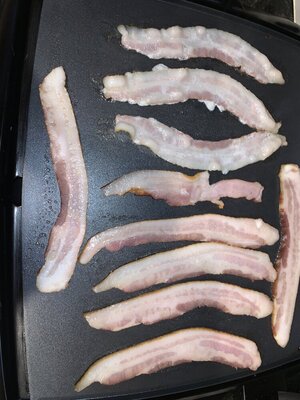 griddle full of regular bacon going.
my plate of eggs and toast on the griddle.
and the loaded plate.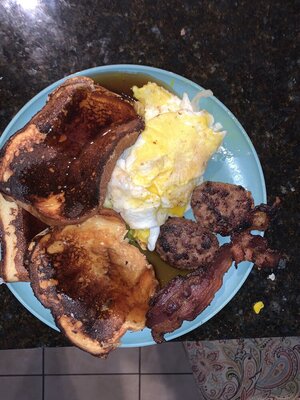 glad I finally got my taste buds back. The bacon was pretty good had just a little bit of heat to it.
thanks for looking.
Jim